Masonry Contractors Near Me in East Garfield Park: Choose Masonry Chicago
To the west of the loop, on the West Side of Chicago, lies East Garfield Park with some spectacular examples of famous Chicago masonry architecture. Masonry contractors here know what they're doing! No matter what kind of project you are planning — brick masonry, block masonry, concrete construction, or tuck pointing, be ready for high quality and an amazing job.
But to be absolutely sure that you are finding the best "Masonry contractors near me", choose companies that have extensive professional experience and know the local Chicago IL masonry business! Masonry Chicago is one of the top masonry contractors in the East Garfield, Chicago market. We have been building and repairing masonry in the area for over two decades. We are a trustworthy masonry contractor who only offers adequate communication, prices, and schedules. Give us a call today at 773 231-5371 and get a free estimate for your business it home project.
Choose the Best Masonry Services Near You | East Garfield Park
Masonry contractors in East Garfield Park, Chicago IL: service areas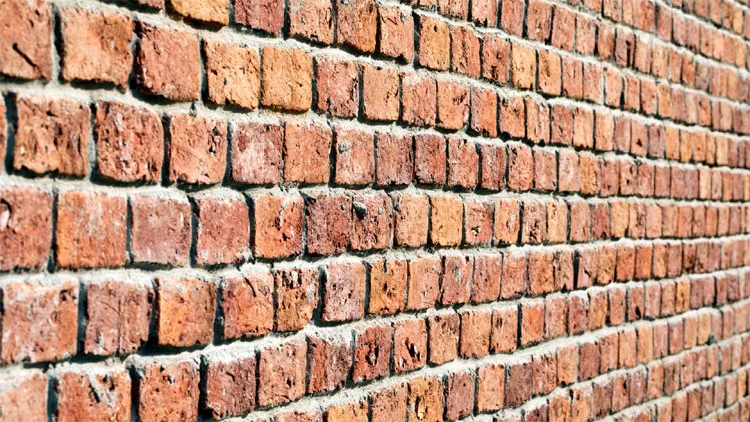 New construction
Stone, brick, concrete work
Condo building
New residential masonry construction
New commercial masonry construction
House additions construction
New patio/backyard/gazebo construction
Roofing/new roof installation
New chimney/fireplace construction
Foundation/basement construction (concrete, brick)
Tuck pointing/tuck pointed walls, chimneys, fireplaces
Glass block window installation
Masonry restoration
Brick, stone, concrete houses restoration/repair
Commercial masonry brick, stone, or concrete buildings restoration
Cracked bricks replacement/old bricks replaced
Brick, concrete, stone walls repairs
Interior wall repair
Roof repair
Chimney/fireplace repair and restoration
Foundation repair
Outdoor structures restoration and repair
Backyard renovation
Driveways/sidewalks restoration (even if they are in very bad shape)
House additions restoration
How to choose the right masonry contractors in East Garfield Park, Chicago IL?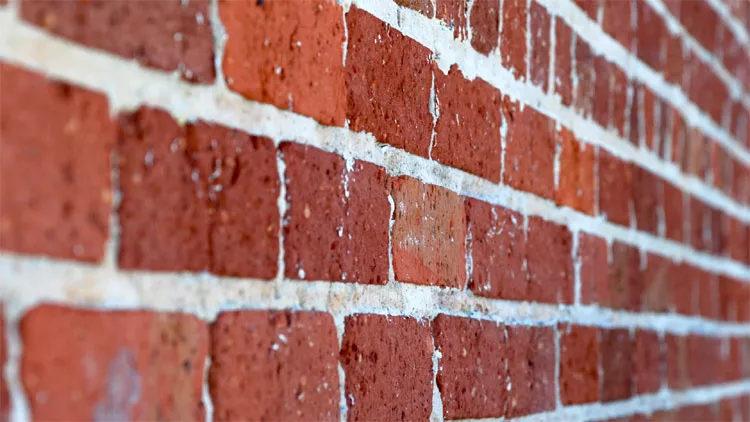 There are several companies that offer masonry services to both house and business owners in the East Garfield Park area of Chicago IL. If you are a property owner, you must be familiar with at least a couple!
Criteria number 1: Excellent job
The quality masonry work that they provide is definitely the first thing that you would base your opinion on! Check out the portfolio of this masonry contractor on his website and even visit the locations and talk to the current owners.
Criteria number 2: Verified reviews
Outstanding work is always justified by the customers' opinions. And the overall rating that shows on Google and on other search engines is based on reviews of those who either liked the job… or not. As simple as that! We wouldn't recommend choosing a company with less than a three-star rating. And with verified reviews from real people (a good sign if the last name and a picture of a person are provided.
Criteria number 3: Perfect communication
No matter if you are an experienced business owner with dozens of commercial masonry projects behind your shoulders or a future residential property owner looking to start your first project. You want an extremely professional masonry contractor! The first step in figuring out if your potential mason is such — is just to simply speak to him on the phone! Is the project manager friendly? Does he transparently answer all of your questions? Is he friendly and pleasant to talk to? These things are directly connected to the way this contractor perceives his work in general. And remember, you will be spending a lot of time with these people!
Criteria number 4: Profesional team
Depending on what services the potential mason provides — brick masonry, block masonry, concrete construction, tuck pointing, or masonry restoration, each member of the team has to be a true specialist in the area of his expertise. Some masonry contractors have true jewels among their stuff — men who have the industry's specifics at their fingertips, who work with the stone, brick, or concrete like a genius. This is who you are looking for! Meet the team, talk to the specialists, and you will understand how deep they are involved in what they are doing.
Criteria number 4: Legal business
Choosing a "masonry contractor near me", you have to remember the legal aspect of things. Great work can be only guaranteed if the company is licensed, certified, and insured. And the paperwork has to be provided to the customer on request. We also highly advise getting acquainted with the contract draft: if you are planning a large project, invite a lawyer. All of the smallest details of the upcoming project have to be included in the contract, with all of the dates and stages clearly listed (start date and end date are a must!).
Criteria number 5: Fair price
Absolutely doesn't matter what kind of contractors you are Googling for your Chicago project: "Brick masons near me", "Concrete masons near me", or "Stonemasons near me" or the other contractors — their prices have to be relevant to the market! That's why it's important to perform thorough preliminary research and get free estimates from the potential contractors and find prices online too. Everything that is either really below or high above the market should be suspicious.
Criteria number 6: Perfect timings
As we mentioned earlier, before starting a home project or a commercial one, you have to receive a clear schedule of all its upcoming stages from the masonry contractor. That's why we also recommend choosing a local mason that knows East Garfield Park very well. This means less chance to screw the deadlines up and build your masonry structures in time! Working in a timely manner is one of the key characteristics of a great company.
East Garfield Park, Chicago IL geography and masonry traditions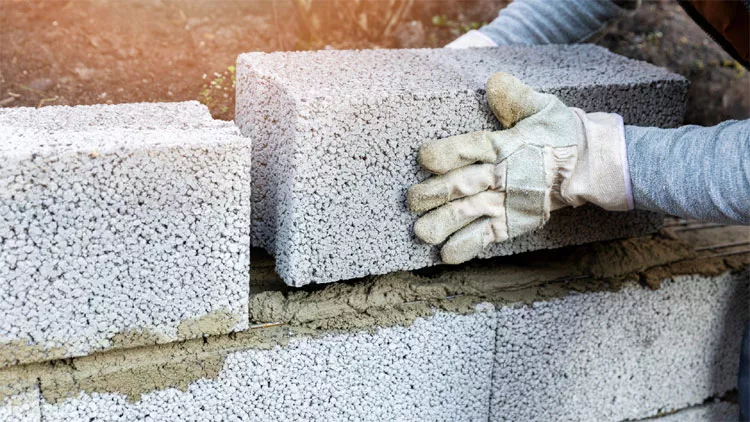 Fitting into the landscape
This communal area is named after a large local Garfield Park. The borders of East Garfield Park are defined by Independence Boulevard and Hamlin Avenue (West), Franklin Boulevard (North), Rockwell Street (East), and Taylor and Arthington Streets (South).
The famous examples of architectural masterpieces in this area — are The Garfield Park fieldhouse and Garfield Park Conservatory. Overall, the building's landscape is mixed, so you can go for every possible style you want — from contemporary and loft to classy Victorian or even Gothic!
Services for the East Garfield Park inhabitants
Services that the local masonry contractors in the East Garfield Park area of Chicago IL are very versatile. By choosing a local "Masonry contractor near me" you don't have to walk an extra mile: all of the masonry work will come to you!
New masonry construction, masonry repair, roofing, tuck pointing, brickwork, stonework, and concrete work — are just the basics that you can expect from their service range. But is always good to inquire what other services this mason offer to its clients. Having an opportunity to get an attractive loan offer or good insurance is always a plus!
Knowing their business
No matter if you are planning a large job like a parking lot construction or condo building, or if you are looking for a very specific service like roof repair, a brick wall in your backyard, or a new patio — be sure that Chicago city masons can do the great work! Chicago IL is the homeland of the American masonry industry — and neighborhoods like East Garfield Park can host many more interesting masonry projects.
Your personal "Masonry contractor near me" in East Garfield Park, Chicago IL
After you have evaluated the scope of the work that you're about to do, when you received free estimates, and when you are familiar with the average timeline for your home project or business construction, you are ready to make an all-time important decision and choose "the best masonry contractor near me".
Masonry Chicago has been in the masonry construction business for over 20 years. We are operating in the major communal areas of Chicago city and are proud to have completed a few interesting projects in East Garfield Park. We offer our clients brick masonry, block masonry, concrete construction, tuckpointing, and masonry repair services of any difficulty! We value every client and are happy to provide an outstanding job both for major construction projects and minor ones — such as roof repairs, brick wall renovation, foundation restoration, etc.
Give us a call today at 773 231-5371 and get a free estimate and discuss the upcoming project with our team members. We guarantee that you will get a boost of inspiration… And a fair price too!
Frequently Asked Questions
How to choose the best masonry contractor near me in East Garfield Park, Chicago IL?
Choose an experienced company that has proven its great work with years and customer reviews. While in search of a perfect mason, it is recommended to go local: your potential contractor has to know all the best suppliers, subcontractors, materials, etc.
He has to be familiar with the quality of the soil, the water, and the landscape peculiarities to build safe and structurally integral structures.
Honesty and transparency must be the foundations of his work. Here at Masonry Chicago, we have been in the construction business for more than 20 years, and we know East Garfield Park really well. Call us today at 773 231-5371 for a free estimate, explore our portfolio — and make the right choice! Fine job guaranteed!
Who is the best mason near me in East Garfield Park, Chicago IL?
There are many experienced masons that operate in the East Garfield Park, Chicago city market. Choose experience, fair prices, high-quality communication, verified reviews, and a solid portfolio of successfully completed projects. Feel free to contact us at Masonry Chicago at 773 231-5371 for a free consultation on any masonry project. Our overall rating is 5 stars and we offer this level of service to all of our clients. Or pop into our Chicago office! Book an appointment, dial our address on Google maps: 3940 W Ferdinand St Chicago, IL, and come for a pleasant meeting with our dedicated masons!