Full Masonry Services in Chicago: Quality Guaranteed
Are you looking for help to build or repair a masonry structure? Check out this useful guide to full masonry services by the specialists at Masonry Chicago.
Build to last in Chicago with Full Masonry Services
Masonry is one of the toughest and most tried and tested construction methods around. But masonry is a highly specialist trade and so if you are looking for complete masonry services, masonry repair services, or any other kind of "masonry services near me", it always pays to call in qualified professionals to do the job properly. In this article, the specialists at Masonry Chicago run you through the basics of masonry services to put you on the road to a successful project.
Masonry has been a favored medium of construction for millennia. This age-old building technique has given us many of the world's most iconic structures, from the Pyramids of Giza and Rome's Colosseum to the Taj Mahal and the Monadnock Building right here in Chicago.
Over time, the raw materials, technology, and techniques used in masonry have changed. But the craft of masonry is still a highly skilled and specialist profession in high demand.
What is masonry?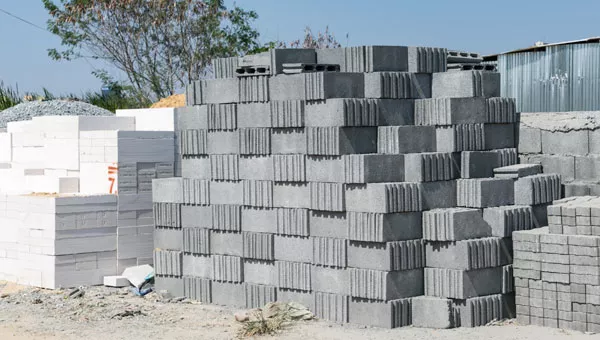 Masonry is a general term referring to the construction of buildings from small individual units made from stone, brick, concrete, or other materials. In this type of construction, the masonry units are generally held together with mortar joints.
What does masonry work include?
In case you are wondering "what is masonry service?" or "what are examples of masonry?" – let's run through a few examples of the work we commonly undertake at Masonry Chicago to make things more concrete.
Popular masonry projects
We undertake a range of masonry construction services to build new structures, from entire brick houses to chimneys, fireplaces, and walls for outdoor spaces.
We also undertake a range of repair and restoration services including stone and brick masonry repair. This is important as the elements take their toll on masonry in places with cold winters like Chicago, so proper masonry maintenance is important to ensure that masonry retains its structural integrity, is safe and strong, and looks the part.
Common repairs we undertake include fixing cracks in masonry, repairing foundations, replacing missing or damaged mortar (tuckpointing brick), brick wall repair, replacing damaged brick, and replacing damaged or missing flashing or coping.
Our skilled professionals are confident working with a wide variety of masonry materials, including brick, stone, marble, limestone, travertine, cast stone, cultured stone, concrete block, glass block, stucco, tile, and cob.
What does a masonry company do?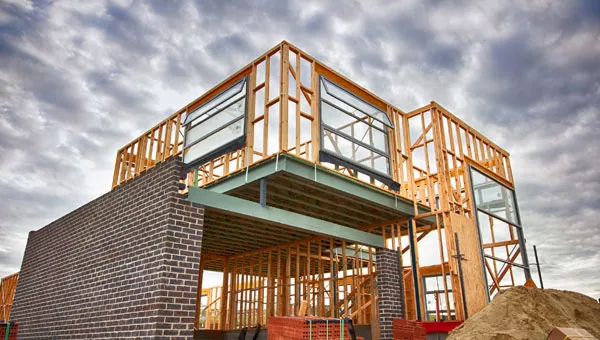 An experienced all-around masonry contractor such as Masonry Chicago will be able to handle all kinds of masonry work you might need for your home, business, or property.
Some masonry contractors have certain specialties, such as residential or commercial masonry contractors. Others might specialize in a particular material such as brick or concrete blocks. At Masonry Chicago, we have professionals in-house to serve all of these needs.
We also provide a range of specialist services, including:
Masonry preservation services and restoration to protect masonry and bring aged masonry back to its former glory.
Masonry cleaning services to remove pollutants or other unwanted substances such as grime, moss, carbon stains, and dust.
20

years of Masonry Expertise

50+

professional bricklayers

300+

masonry and tuckpointing projects
Ready to start your masonry project?
Quality assured from Masonry Chicago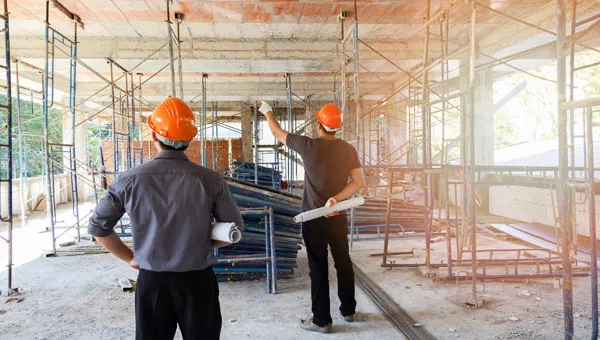 Our specialist masons have over two decades of experience working in the Chicago area and can offer the full range of services for any type of project if you are looking for a mason company near me. We bring an uncompromising level of craftsmanship and commitment to quality to every single job we do, which has earned us a reputation for providing top American masonry services and made us a go-to choice for anyone looking for "masonry repair services near me" in and around Chicago.
Are you considering a new project and looking for reliable masonry services inc? Pick up the phone and speak to one of our team today. Our associates are ready for your call and will be happy to address your questions and set up an appointment for a follow-up consultation or on-site inspection as needed.
Look at
The Results of Our Masonry Works:
Building with a difference. Before and After: