Choose the Best Basement Contractors Near Me: Masonry Chicago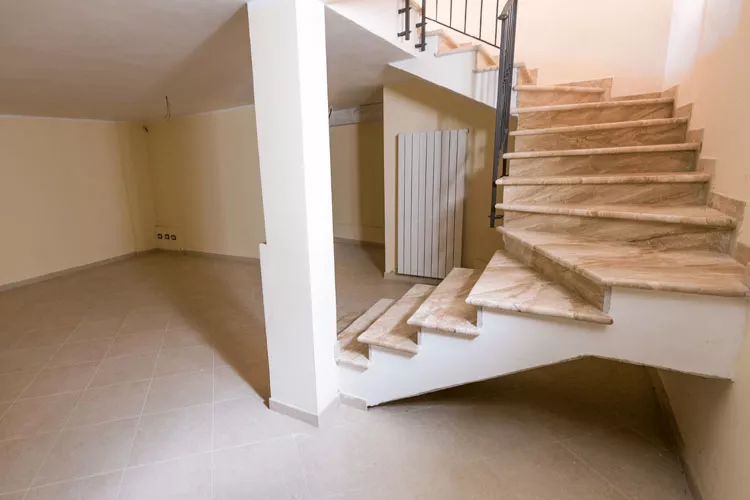 Work With the Best Basement Contractors Near Me in Chicago
Basements are great for adding extra living space, especially to a house with a small footprint, and converting an unfinished basement into a game room or office is a great way to upgrade your home. When building a new house in an area with high land prices adding a basement can be a smart way to boost your square footage. When building or remodeling a basement you should always work with an experienced general contractor or basement remodeling contractors, to ensure you have a watertight and well-finished basement.
In the Chicago, IL area Masonry Chicago offers a full range of construction and basement remodeling services, backed up with 20+ years of experience and hundreds of happy clients. To discuss your basement needs contact the team now: 773-231-5371 or email [email protected]
Basement contractors services
Whether you're looking for new basement construction or want to work with a basement remodel company it's important to understand all the different services offered by general contractors or basement builders.
These include:
Construction
Finishing
Remodeling
Repairs
Waterproofing
At Masonry Chicago, we offer general contracting services and have an experienced team of tradespeople so we are able to offer a full suite of basement services. Contact the number one basement contractors near me to learn more about our past projects and discuss your job needs: 773-231-5371 or email [email protected] "Affordable home builders near me" will make a dream of your own house come true.
Family-Owned Company. 20 Years of Masonry Expertise
Building Foundation Block Materials
Basement construction contractors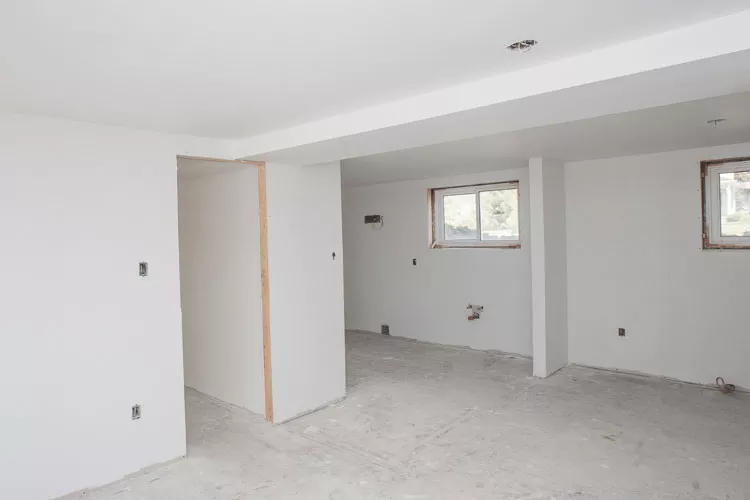 If you are looking to build a new house with a basement foundation you can either work with a specialist in basement construction or a general contractor who will manage the entire construction process for you. While the cost of building a basement foundation is higher than a slab foundation it can be well worth it for the extra living space you gain.
It is also possible to add a basement to an existing house, although this is generally more expensive than putting on an addition or extra floor to the house, as the entire structure will need to be lifted and braced while the basement is excavated and built. This is more straightforward if you already have a partial basement or crawl space foundation.
Basement finishing contractors
If your house has an unfinished basement you could be sitting on a goldmine of extra space (and increased resale value), which can be released by finishing it. Depending on the type of room you want, this project could include:
Hanging drywall to create the walls and ceiling.
Laying flooring
Insulating the space
Doing electrical work
Adding plumbing if you want a bathroom or kitchen
Your contractor might be able to do most of the work themselves or contract the work out to electricians, plumbers, and other subcontractors.
Basement remodeling contractors
A home remodeling contractor can usually help with remodeling your basement, updating tired decor and fixtures, and adding new wiring and plumbing to turn a storage room into a dream space, like a home theater, a man cave, or even a gym with a bathroom.
Basement repair contractors and waterproofing
Your basement foundation might require some repair or restoration work if you are having issues with cracks in the concrete, or moisture is beginning to get in. There are specialist basement waterproofing contractors who have expertise in applying waterproofing to your basement, and others who will be experts in repairing structural or superficial damage to the concrete.
20

years of Masonry Expertise

50+

professional bricklayers

300+

masonry and tuckpointing projects
Ready to start your masonry project?
Custom Basement Remodeling - Durable, Resilient & Recycled
Choosing basement contractors near me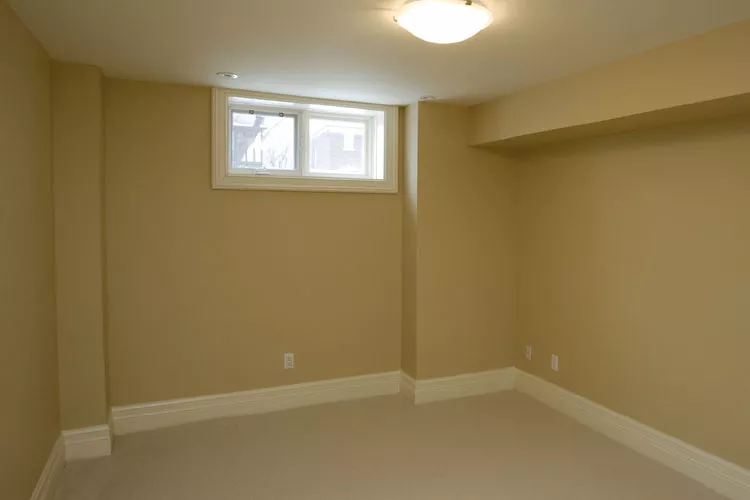 When it comes to choosing the right contractor for your job there are several factors you should pay attention to.
Do they subcontract out most of the work or do they have a team of professionals ready to work on your job right away?
How much experience do they have with your type of project?
Do they have customer testimonials or references for your job type?
Can you visit any of their past projects or current projects?
Are they fully insured and licensed in your area?
How long have they been in business?
Are they a full-service company or do they specialize in one specific area of work?
Will they guarantee final costs and what exactly is, and isn't included in the price they give you?
What are their timescales and do they offer any guarantees for finish dates?
Will they help with getting any necessary permits?
Over 300 Projects in Chicago and Suburbs
Frequently Asked Questions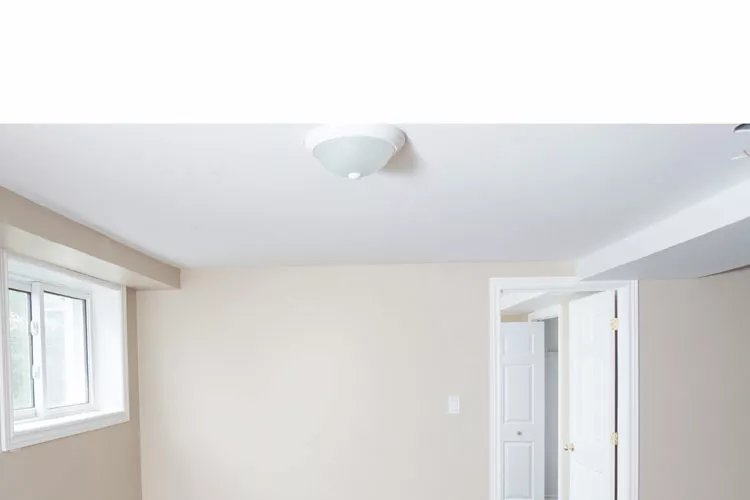 What is the cheapest way to remodel a basement?
When remodeling a basement you should ensure you use proper contractors for all structural work, insulation, and any electrical work or plumbing. However, you can save money by doing some of the finishing work yourself, for example laying laminate flooring or painting and decorating. We recommend that any work you decide to do yourself happens after the contractor has completed their work, as any delays to a contractor can be costly.
How can I update my basement?
If your basement feels rather dark and gloomy there are many ways you can update it and turn it into a lively family living space. One of the best ways is through decor and lighting. Use a light color on the walls and add mirrors to create an illusion of space and openness. Lighting can really brighten up a room and make it feel less enclosed.
What are the types of basement construction?
There are three main types of basement construction:
Poured concrete is the most common type.
Block or masonry walls are generally quicker to build than poured concrete and use cinder blocks
Precast panels use large, ready-made concrete panels that are transported to the site and installed.
Look at
The Results of Our Masonry Works:
Building with a difference. Before and After: