Order Any Masonry Construction Project at Masonry Chicago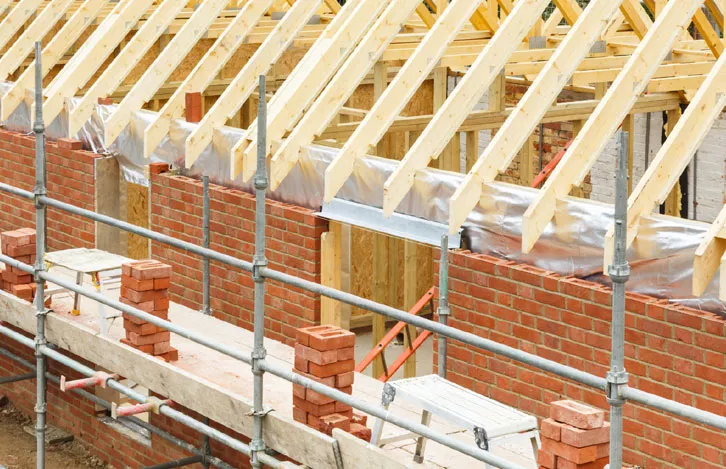 The best Masonry Construction Services in Chicago: Build for the Centuries Ahead!
Have you ever asked yourself 'what is masonry construction?' and what's all the fuss about it? Because so many houses these days are built from wood and drywall, surely that's the best way to build? But actually, the ancient art of masonry has been brought up to date and offers many benefits over these more common construction methods. Masonry house construction is far more sturdy and durable than simple wooden-framed houses and offers a host of other benefits. Brick and stone masonry are both very attractive, and bricks are also environmentally friendly building materials. When you're looking for brick or concrete masonry construction in Chicago, contact Masonry Chicago for a free consultation to discuss your project. Talk to us now on 773-231-5371 or email [email protected]
All about masonry
According to the Encyclopedia Britannica masonry is "the art and craft of building and fabricating in stone, clay, brick, or concrete block." Some people also consider poured concrete to be masonry.
Another important facet of construction masonry is how the blocks or masonry units are bonded together, usually with mortar.
What are the advantages of masonry?
While all masonry materials have their own specific advantages and disadvantages, masonry structures, in general, have many advantages over wooden-framed structures.
Masonry is very resistant to dampness and mold, rotting, and attacks from insects.
Masonry construction is very safe from fires, especially when compared to wood construction.
Masonry buildings are usually very durable and long-lasting, which means that masonry buildings have long lifespans.
Masonry building construction results in very attractive buildings and can increase resale values.
Family-Owned Company. 20 Years of Masonry Expertise
What are the 5 masonry materials?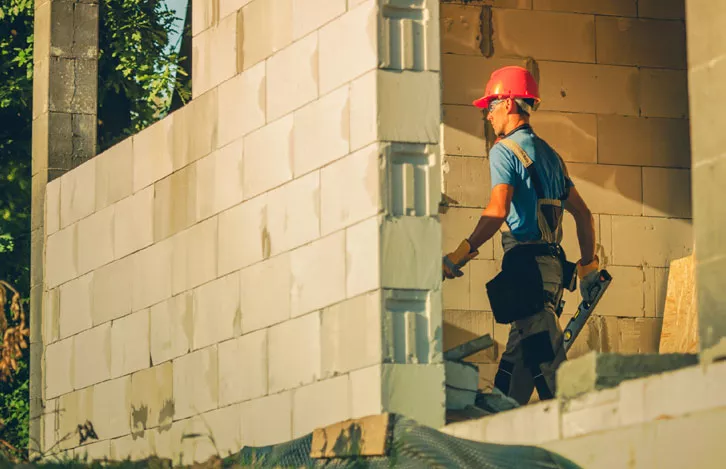 As you can see masonry is not one single material but encompasses five, or more different materials:
Stone
Brick
Concrete
Clay
Glass
Here we'll focus on the three most common materials; stone, brick, and concrete.
Brick masonry construction
Bricks are one of the most popular masonry materials and have been used for many thousands of years. They are made of natural elements like clay, sand, and lime. As bricks are evenly shaped they can form into very stable and sturdy structures.
We'll look at the advantages and limitations of brick masonry construction in more detail below.
Concrete masonry construction
Concrete masonry is one of the most popular forms of masonry and generally refers to using concrete blocks to build structures with concrete block walls. However, concrete masonry can also refer to using poured concrete to create concrete foundations. or other concrete structures.
Concrete masonry advantages
Concrete blocks can be made in a wide range of shapes and sizes so concrete masonry units have a lot of flexibility. Other benefits of concrete blocks are that they offer good insulation for both temperature, sound, and moisture.
Concrete masonry disadvantages
For reasons of structural integrity, many concrete blocks need to be reinforced with steel bars which can make them more costly and heavier to maneuver.
Stone masonry construction
Stonemasonry is one of the oldest construction methods known to man. Many famous buildings around the world, such as the Taj Mahal, the Great Wall of China, and Stonehenge were crafted from stones.
There are many different types of stone that can be used for building stone walls and other stone structures, from granite and marble to limestone and slate.
Stone masonry advantages
Stone has many advantages over all the other masonry materials. Stone structures are very strong, durable, and long-lasting. They are also extremely weather-resistant, even compared to other masonry materials. Stone is very attractive and varied and requires very little maintenance.
Stone masonry disadvantages
With all those advantages you might be wondering why stone masonry isn't the most popular form of masonry construction.
There are some downsides of stone. For example, stone walls take up a lot of floor space as they are so heavy and thick. As a building material stone has very low tensile strength and is not good in earthquakes.
Building with stone is very time-consuming and expensive and requires highly skilled stonemasons. If you are not in an area where the stone is local it is extremely expensive to transport. Stone structures are very difficult and costly to repair, remodel or modernize.
20

years of Masonry Expertise

50+

professional bricklayers

300+

masonry and tuckpointing projects
Ready to start your masonry project?
Family Owned Masonry - Residential Masonry
Brick masonry construction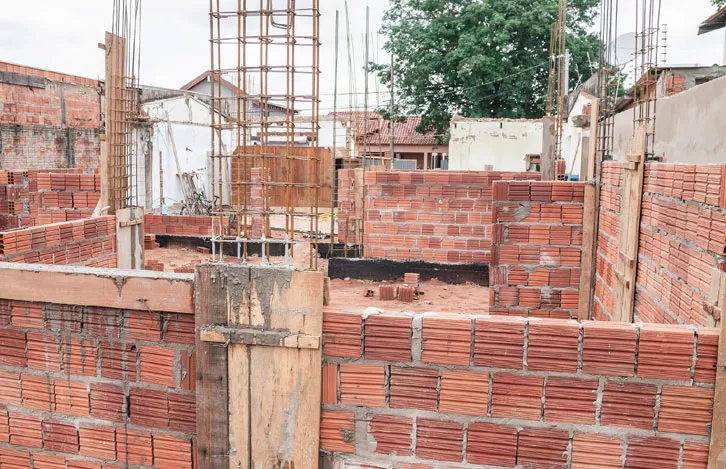 At Masonry Chicago, we love working in brick construction and concrete masonry, so we'd like to go into more detail about the benefits of brick masonry projects and what types of brick masonry services are available.
Brick masonry advantages
There are many advantages to brick masonry, which is why it's still so widely in use today:
Bricks are very attractive and come in a huge range of natural shades and colors
Bricks are lighter than stone or concrete blocks so much easier to transport.
Brick walls are thinner and easier to insulate.
Bricks are adaptable and can be used as a veneer or a structural material.
For their weight and size, they are extremely fireproof and soundproof.
Brick masonry is definitely cheaper than stone masonry and often concrete masonry.
Brick has all the other benefits of masonry, such as being fire-resistant, soundproof, weather-resistant, and safe from rot and insect infestations.
Brick masonry disadvantages
Like any material there are a few limitations to brick construction:
Brick masonry is more expensive than wooden-framed houses.
Brickwork is susceptible to seismic stress and damage.
Brick masonry structures
Brick masonry is very adaptable and can be used in many different ways:
Brick house construction – using brick as a structural building material to create houses is less common these days, but brick houses are very attractive and long-lasting, and always have visual appeal.
Brick wall construction – you can make all sorts of walls and other features from bricks, for example, garden walls, planters, fireplaces, chimneys, and garages.
Brick masonry veneer construction – building an entire house using brick but using brick veneer to create a brick facade on a house still confers many of the benefits of brick at a much lower cost.
Brick patios and paths – brick pavers are a great material to create beautiful and eye-catching garden paths, patios, and driveways.
Masonry services
At Masonry Chicago we offer all our customers a wide range of brick and concrete services, including:
Brick construction
Masonry restoration
Brick repair
Tuckpointing
Masonry waterproofing
Chimney and fireplace construction
Concrete construction
Concrete foundations and basement walls
Over 300 Projects in Chicago and Suburbs
Frequently Asked Questions
What is masonry construction type?
The masonry construction method uses, most commonly, blocks of bricks, stones, or concrete to create structures by bonding the blocks together. Generally, masonry work involves using mortar joints to form masonry walls, although in the UK they traditionally built dry stone walls by stacking stones together without any mortar or other bonding material.
How does masonry construction work?
In its simplest form, masonry construction takes blocks of either brick, concrete or stone to form a block wall. Usually, the wall sits on a foundation and the blocks are joined together with a layer of mortar to form a solid wall.
What are the three types of masonry?
The three main types of masonry construction are:
Brick masonry
Concrete masonry
Stone masonry
Each of which focuses on creating masonry structures using one of the three materials above.
Brick and concrete masonry experts
In Illinois, one of the top Chicago masonry construction companies is Masonry Chicago, which has a team of 50 masonry specialists ready to take on any masonry project, big or small. Our professional team is experienced in both retail and commercial construction projects in both brick and concrete.
Working in this great city for more than 20 years, you'll find our various projects around Chicago, filled with happy residents and tenants.
Whether it's brick and concrete construction, renovation, repair, or restoration get in touch now: 773-231-5371 or email [email protected]
Look at
The Results of Our Masonry Works:
Building with a difference. Before and After: