Hire the Best Block Wall Contractors | Masonry Chicago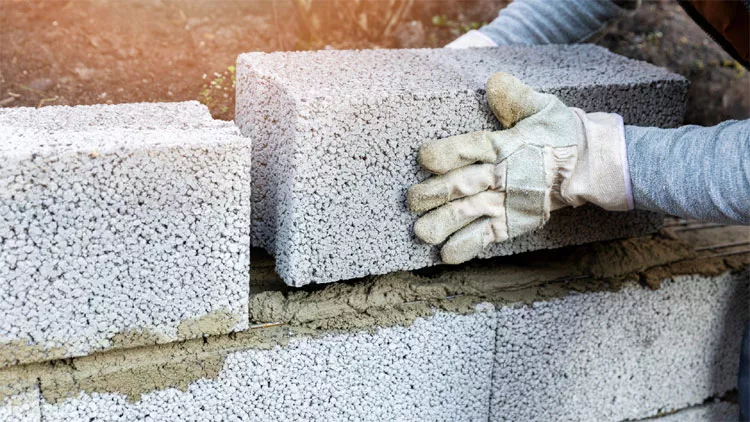 How to Hire the Best Block Wall Contractors for Your 2022 Masonry Project
A block wall contractor is a company, specializing in building from the block walls. The spectrum of services that they provide can be quite versatile — from major residential or commercial projects to minor jobs, such as wall repair. A very popular category is retaining wall builders — one of the most popular jobs that clients order from block contractors.
Googling "Block wall contractors near me"? Give a call to Masonry Chicago — one of the most experienced masons in the Illinois area. We specialize in block wall construction for more than two decades and are here to assist you with the project of any scope. Give us a call today on 773-231-5371 for a free consultation or an estimate.
What are concrete block walls?
A block wall is a concrete masonry unit, composed of concrete, sand, gravel, and cement — a mixture, usually molded into specific forms at the construction site. Thanks to their versatile design, concrete blocks present multiple possibilities for residential or commercial construction.
The most common application — is building retaining walls, insulation walls, security barriers (for example, a block wall fence), and many more. Concrete block walls are a super convenient, affordable, and durable option both for your home or business property.
Block wall contractors near me: what I can hire them for?
A block wall has a very versatile range of implementation in construction. If you are searching for "Cinder block contractors near me", you can expect this spectrum of works:
Retaining wall construction and repairs
Interior wall construction and repairs
Security barriers: fencing, yard, garden walls, and other structures
Driveways and walkways construction
Pool installation
Insulation walls and effective protection from exposure to elements
Installation of fire and water-resistant walls in commercial buildings
Separation walls in spaces of any configuration
Family-Owned Company. 20 Years of Masonry Expertise
How much will concrete block house cost me?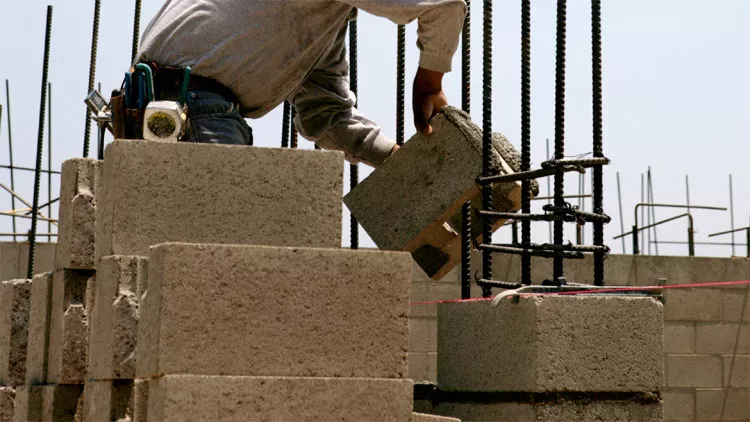 You can get the answer to this question only after inquiring about it from your local contractors! Here at Masonry Chicago, we have been on the Chicago, IL building scene for more than 20 years, do not hesitate to contact us for your exact project budget!
But on average, nationwide, a 2000 sq. ft. concrete house building price is $330.000. Is it cheaper than buying a ready house? Yes. By working with a professional team of block wall contractors you can easily save up to 20% from the sale price!
A good block wall contractor: what to look for?
An experienced and reliable block wall contractor must comply with all the required state laws and regulations, must obtain a license (or licenses for multiple jobs), a registration certificate, and relevant insurance that will cover the expenses in case of unpredicted circumstances.
Real professionals must follow the strict building code of the American Concrete Institute that lists all the necessary safety, strength, durability, material compliance, and other requirements.
By inquiring about a potential block wall contractor's portfolio, you must expect a relevant amount of successfully finished projects that the company is transparently presenting on its official site.
20

years of Masonry Expertise

50+

professional bricklayers

300+

masonry and tuckpointing projects
Ready to start your masonry project?
Cost of Concrete Block Wall Installation in Chicago
6 main steps: how to choose the best block wall contractor?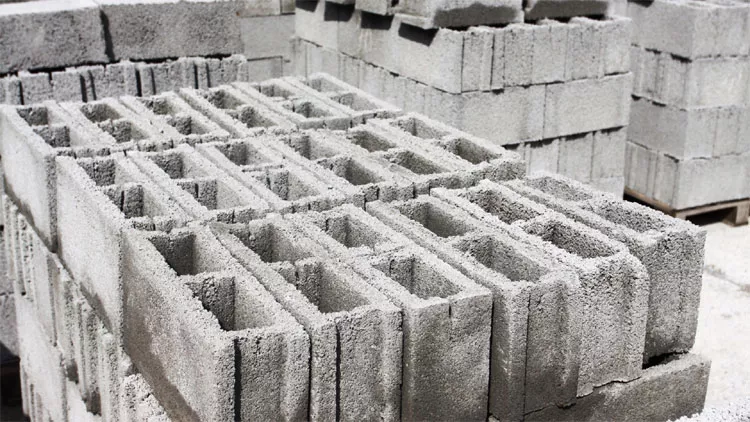 Perform a preliminary Google research by typing "Block wall contractors near me"
Give a call and talk to the manager, asking the questions about your project and requesting an estimate
Compare the estimates from a few potential block wall contractors, choose the most appealing one
Meet the representative of the company in person. Study (better with the help of your lawyer) all the legal papers
Request and study (better with the help of your lawyer) the contract draft. Ask the contractor to provide a preliminary schedule of future works
If that is possible, go on a tour of completed projects and talk to the former clients
Chicago, Il area: the best block wall contractors near me
When planning a residential construction project of any scale — from retaining wall builders to cinder block wall repair, from a small block house to a massive multigenerational house — you need real professionals that will help your project come true. Cost-effectively, fast, hassle-free. When choosing the best "Block wall contractors near me", setting up your real location in Google is very important. Only companies that have experience in your area, can guarantee solid, safe, secure construction.
They will make sure the purchase of the best materials, they will know the land quality and all of the compromising factors, from the possible landslides to the dangerous underground streams. They will know all of the legal regulations, permissions, zoning, and codes. And, last but not least — you can explore the neighborhoods where their completed projects are located, and talk to the current owners.
Over 300 Projects in Chicago and Suburbs
Here is an idea of 5 questions to ask: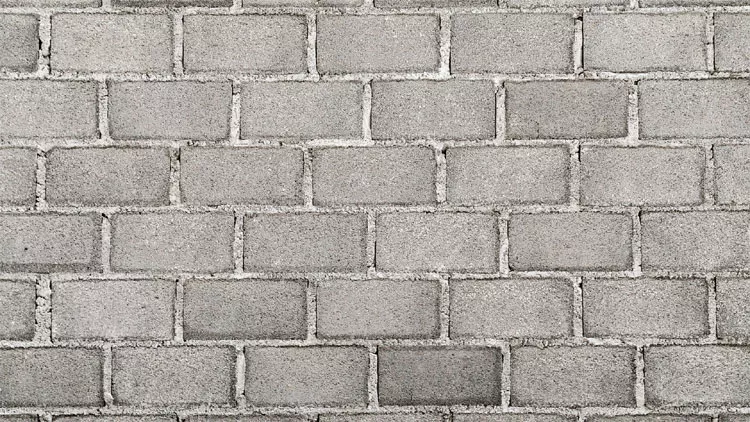 Was the project completed in time?
Was the communication with the block wall contractor smooth?
Did you have a particular specialist that was managing your project?
Is the overall structure of the block walls solid and keeps its integrity?
What rate, from 1 to 10, you will give to your contractor's work?
Only if you are satisfied with all of the answers, you can consider trusting your project to this builder.
Frequently Asked Questions
How much does it cost to build a block wall?
The average block wall cost is around $8- $15 per square foot. But the final price of your concrete wall will depend on the type and the scale of the project. Give us a call today on 773-231-5371 for more details.
Do block walls need footings?
Yes, they have to be at least twice the width of a concrete block. And necessarily comply with the local building regulations (ask your builder)!
What is the labor cost to lay concrete block?
The labor cost to lay concrete block is around $10 – $15 per square foot, or, starting from $50-100 hourly.
Is concrete block construction expensive?
It is less expensive than building from brick or stone. On average, a cost of a square foot is around $12.
How much does a concrete block home cost?
Expect to spend around $200 per square foot for residential concrete block structures. And don't forget that you can always give a call to Masonry Chicago on 773-231-5371 for a free estimate!
Look at
The Results of Our Masonry Works:
Building with a difference. Before and After: