Order Block Wall Repair: Fast & Affordable | Masonry Chicago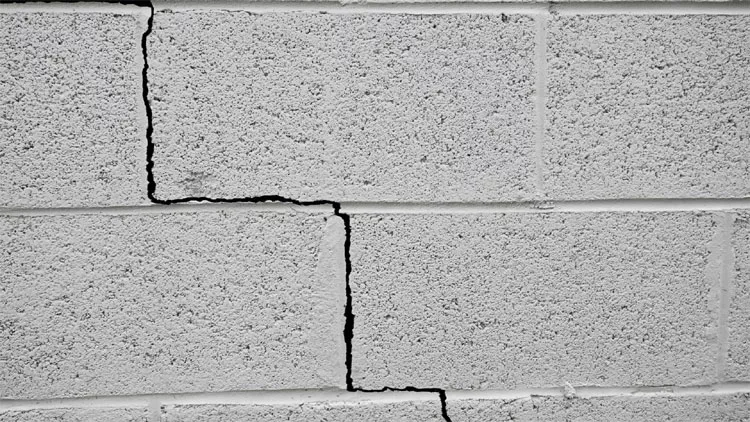 Get Block Wall Repair in Chicago for an Affordable Price
All walls need repair from time to time: whether it is a cinder block wall or one constructed of concrete blocks. Whether it is the foundation leaks or holes in the basement of the house. Whether it is an exterior on an interior wall. Any job — from fixing cracks to the entire wall restoration, has to be performed by professional builders… Who will make sure that you don't need another repair project for a long, long time!
Smooth repairing process, done by professionals
Here at Masonry Chicago, we have been in the house construction and repair business for more than 20 years. We guarantee that within a reasonable amount of time and for an affordable budget, we will turn any space that needs repairing into a fresh-feel home, with structural integrity, strength, and durability.
We work quickly and our choice of materials is very careful: we only work with the best brands that produce certified products. Give us a call now on 773 231-5371 and let us know what block wall repair work you are interested in, and we will provide you with your best options and a free estimate!
What is a concrete block wall?
The name speaks for itself: it is a wall constructed either of cinder blocks or concrete blocks. They are very similar in shape and looks (rectangular, often with a few cavities inside, of a light-grey color), but they are very different in the components of the concrete mix. Cinder blocks, besides cement, sand, and concrete, contain coal cinders. Concrete blocks are purely made of concrete, sand (gravel), and cement.
Family-Owned Company. 20 Years of Masonry Expertise
2 key differences between concrete and cinder block walls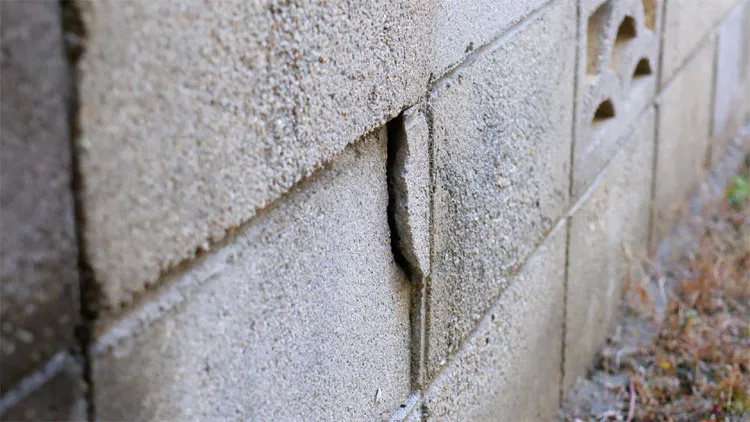 Concrete blocks are very dense and can withhold heavyweights. That's why they are used in the construction of bearing walls, foundations, basements. Solid blocks are super strong and durable.
Because of the components of the cinder blocks, they are very light and more prone to damage. Cinder block walls are often used to build a retaining wall, an exterior (surface) wall, a thick fence.
All you need to know about the block wall repair process
A concrete block wall is stronger, more durable, and harder to repair. Cinder block walls are very popular and widely used because of their low construction costs and simple ways of restoration. Unlike concrete wall repairs, a damaged cinder block is easier to work with, to replace it with a new cinder block, etc. But in both cases, you need a professional builder with relevant skills, a portfolio, and necessary licenses.
Repairing holes
When repairing holes in the concrete wall, several methods are used. First of all, the builder makes sure the walls are clean. He mixes concrete with warm water and fills in the holes with the mix. Excess mortar (or the one on the edge) is removed with a scrape. When repairing a large area, more tools and a larger batch of mix need to be used: chisels to reach further damaged spots, scraping tools to take off the edges, a trowel to make or fill the holes, etc.
Repairing cracks
Cracks develop underneath cinder brick walls with no clear drainage. Or when the building "settles" on the ground after it is constructed. In areas with a high traffic environment, underground vibration has a tendency to constantly change, which causes cracks in the buildings. No matter the cause, it is necessary to fix both big and small cracks. As, for example, a crack in the foundation can compromise the integrity of the whole building. The cracks are usually repaired with a concrete mix. In case of a significant crack, a builder can advise replacing the whole wall, or at least a whole cinder block.
Repairing wet blocks
What is causing leaking walls leakages? There can be many reasons: from the major outside uncontrolled waters to inadequate drainage. In areas with heavy rains, the soil may be so damp, that it is capable of damaging almost anything that stands on it — from the tress to buildings of any size.
In this case, in order to fix it, you first need to wait till the wall dries. It might require serious space redevelopment: installing proper drainage systems, changing the direction of the streams, etc.
The next steps can be only offered by professional masonry contractors: the damaged walls can be filled with the special concrete mix, a layer of new blocks, a seal or a patch can be installed.
20

years of Masonry Expertise

50+

professional bricklayers

300+

masonry and tuckpointing projects
Ready to start your masonry project?
Cost of Concrete Block Wall Installation in Chicago
8 steps to repair cinder block walls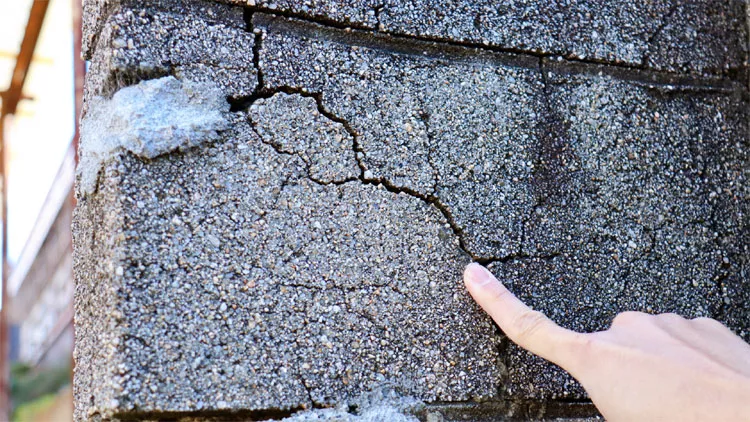 One of the most common services that we offer to our clients is cinder wall block repair. Being an affordable alternative to concrete blocks, this material does require more maintenance and more often meets a need of repair. It is done in 8 main steps:
Patching all of the minor cracks
Removing all significantly damaged cinder blocks
Removing the surrounding blocks if needed, too
Removing the rebar with the help of a metal cutting blade
Making a mortar mix and filling in the cracks (often use a mortar bag)
Removing excess mortar (1/8 of the surface) with a pointed trowel
Brushing the surface with a wet brush to remove the dust
Sealing the top layer with a sealer and tidying the space up.
How much does it cost to repair a block wall?
On average, a block wall repair ranges between $200 and $600. But the final budget will totally depend on the scope of masonry works. Get ready that major foundation repair can be expensive, but if you just need to fill a little hole or to make a tiny patch in a retaining wall, the price wouldn't be high. And stop Googling "Cinder block contractors near me" anymore, give Masonry Chicago a call today on 773 23-5371, speak to our specialists, and get your free estimate!
Over 300 Projects in Chicago and Suburbs
Frequently Asked Questions
Can you repair a cinder block wall?
Yes, you definitely can. A minor DIY project, such as a small hole or an insignificant crack is totally doable, but everything more than that has to be trusted to the professionals. The structural integrity of any building, be it a fence or a house — is the key safety factor! You should never put the wall repair off for later! Not sure how serious the damage is? Invite a Masonry Chicago specialist for a free on-site consultation and an estimate.
How do you fix crumbling concrete blocks?
Usually, the crumbling surfaces/deteriorating block walls are fixed with the help of a mix of masonry sand and Portland cement. The holes are patched with the help of the trowel and left to set. But we do not recommend experimenting with DIY: better to invite masonry specialists to do the job.
How do you repair mortar between cinder blocks?
The process of replacing the old mortar with the new one is called rejoicing. Basically, you need to remove the old mortar first. It is done with the help of a metal cutting blade. The new mortar mix (prepare it according to the instruction on the bag) is then applied to the joints. After, with a clean brush soaked in water, all of the dust and small mortar particles are neatly removed. The outer layer then is sealed with a masonry sealer — either silicone or acrylic.
Look at
The Results of Our Masonry Works:
Building with a difference. Before and After: