Masonry Chicago — the Leading Masonry Company in IL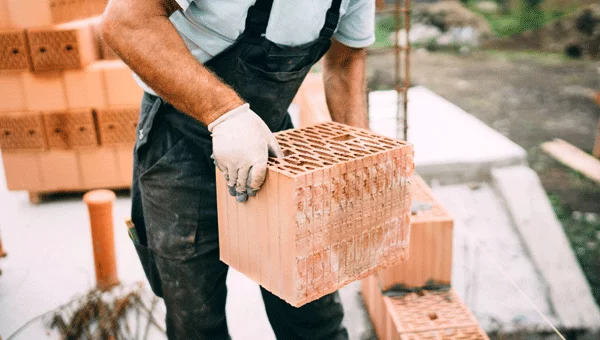 Operating since 1999, Masonry Chicago has become one of Chicago's most trusted service providers for people searching for "masonry near me."
20 Years of Experience in Masonry Business
Masonry Chicago is a family-owned mason company based in Chicago that has been operating since 1995. During that time, we have become one of the leading choices for people in the Chicago area looking for "masonry companies near me."
We have successfully completed hundreds of projects across the city and surrounding areas, from single-family and multi-unit residential condominium buildings to low-rise commercial buildings, shopping plazas, and industrial units. Aside from new construction, we also specialize in a range of masonry repair and restoration services.
We offer a wide range of services including home building, general contracting, masonry repair and renovation, brickwork and repair, tuckpointing, fireplace masonry repair and restoration, chimney repair, and masonry waterproofing.
Over the past two decades, our track record of consistently delivering top-quality construction and general contracting services at low cost has made us one of the leading names in Chicago masonry construction.
Thanks to our unparalleled craftsmanship and customer service, we have a long list of loyal and satisfied clients that return to us over and over again, and are frequently recommended to people in Chicago looking for "masonry companies near me."
Our team and portfolio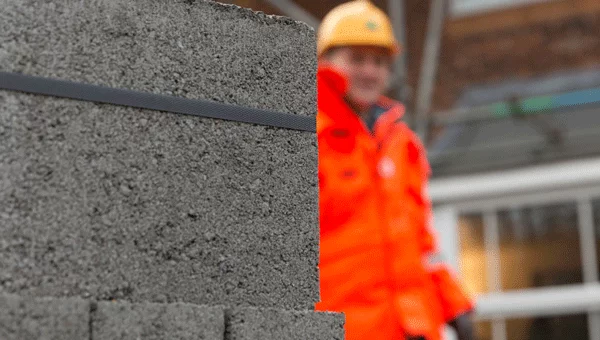 Our team of over 50 masonry advisors and specialists has completed over 300 projects across Chicago.
If you are looking for reliable masonry construction companies in the local area for your home, business, or other property, why not check out our portfolio of previous projects to see the wide range of structures, materials, and architectural styles we work with.
Why choose Masonry Chicago?
Masonry is a highly specialized trade that combines age-old techniques with modern expertise and materials. Unless carried out properly, masonry construction or repair work can cause serious problems later or even leave a structure unsightly, unstable and unsafe.
So, unless you are an experienced mason, it is worth researching local masonry companies and calling in professionals to do the job properly.
Over the years, our reviews and reputation have seen us become a leading masonry contractor company in the region. Here are just a few of the reasons why.
20

years of Masonry Expertise

50+

professional bricklayers

300+

masonry and tuckpointing projects
Ready to start your masonry project?
Commitment to craftsmanship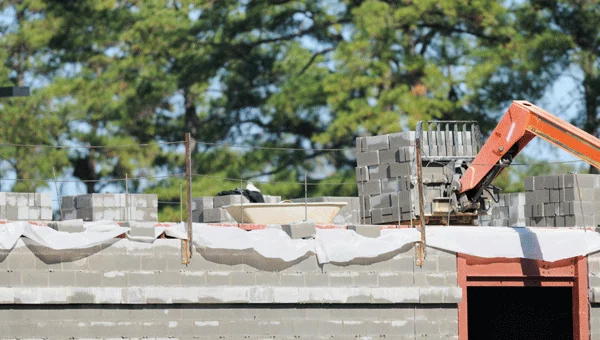 The team of specialists at Masonry Chicago take great pride in quality and pay close attention to each and every aspect of construction projects that we undertake. We only cooperate with leading architects and tradesmen in the industry with whom we enjoy a long working relationship so we are able to ensure that every element of your building project will meet the same exacting standards.
Cost control without cutting corners
Masonry Chicago has a proven track record in delivering top-notch projects at excellent value without cutting any corners.
Part of the reason we can pull this off is the broad network of close working relationships we have developed over the last 20 years. Working with Chicago's most reputable suppliers and financial institutions – combined with our exacting planning and project management – allows us to make sure that for each step of the project, time and resources are used as efficiently as possible. It is these strengths that allow us to deliver the highest quality at very competitive rates for general masonry construction and masonry repair cost.
A one-stop-shop for high-quality construction
Masonry Chicago differs from many other bricklaying companies or masonry contractors in Chicago in the broad range of specialists and expertise we have in-house.
Having access to top-quality craftsmen both in-house and through our broad network allows Masonry Chicago to serve you as a comprehensive single-source construction company. Because we will take care of the entire construction project and all its various constituent parts, your experience of renovating or building a property can be as hassle-free and easy as possible, right from the moment you turn to us for "masonry near me."
Our services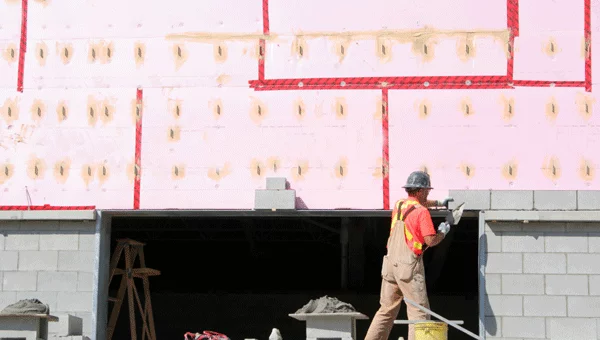 General contracting
Over the last two decades, Masonry Chicago have worked as general contractors for hundreds of residential and commercial projects in the Chicago area, from townhouses and condominiums to industrial buildings and commercial units.
Our team can manage and supervise pretty much every single aspect of the building process for you, such as masonry, structural steel, demolition, concrete foundation, electrical, plumbing, rough and finish framing, tiling, roofing, interior design, finishing, and renovation.
Masonry construction, repair, and restoration
Masonry Chicago is one of Chicago's most capable masonry contractors and offers a full suite of masonry services as befitting a top all-around masonry construction company. These include:
New builds: The experts at Masonry Chicago are well versed in all types of home masonry and construction masonry. We work in a variety of materials including brick works, stone, marble, travertine, cast stone, limestone, glass block, stucco, tile, and of course concrete block – in case you are looking for local concrete companies.
Repairs: Masonry looks durable but can deteriorate with age – especially in Chicago, where the elements take their toll on bricks and masonry joints. In case you are looking for "masonry repair near me," why not speak to one of our team who can answer any questions you may have and run you through our full range of masonry maintenance services including tuckpointing Chicago, waterproofing, and chimney and fireplace work.
Restoration: Are you looking for a masonry restoration company to bring a neglected building back to life? The team at Masonry Chicago has extensive experience in working with historical masonry techniques and are experts when it comes to sourcing appropriate materials to match old masonry. Over the last 20 years plus, are proud to have worked as masonry restoration contractors to help bring many buildings around Chicago back to their former glory.
Look at
The Results of Our Masonry Works:
Building with a difference. Before and After:
Talk to us today
If you are about to embark on the search for a masonry company Chicago and want to hear more about our services, then why not pick up the phone and give us a call today. Our advisors are ready to address any queries you may have, talk about how our team can meet your masonry needs, and set up an appointment for a consultation or on-site assessment.