How Much Does it Cost to Build a Basement? Get Free Quote Now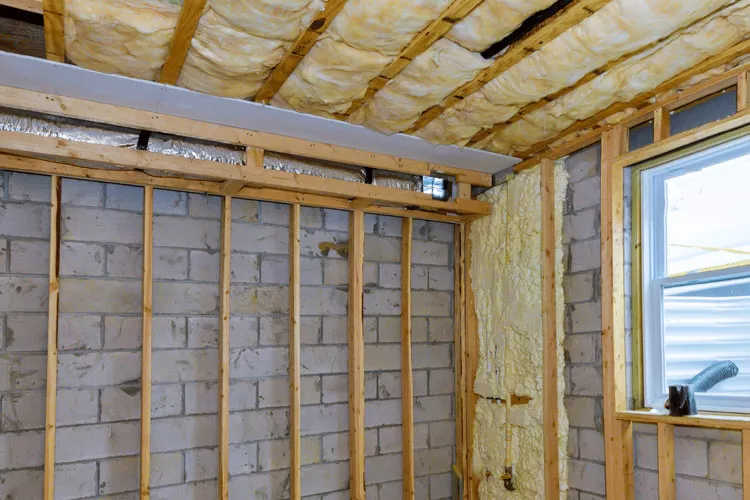 How Much Does it Cost to Build a Basement in Chicago? Get a Free Quote
Building a new house is a clean slate, an opportunity to realize your dreams and create the ideal home for you and your family. When it comes to building your house there are many decisions to make and one is whether you have a standard foundation or, instead, opt for a basement foundation, that will give you lots more square footage and even valuable living space. Understanding the different costs involved is important, especially a comparison of foundation and basement costs.
Luxury home builders specialise in construction of exclusive residences.
In Chicago, when you need any concrete work or experts in basement installation, speak to the team at Masonry Chicago. You can get a free consultation and truly understand your basement construction cost, basement remodeling cost, or basement renovation cost. Call Masonry Chicago today on 773-231-5371 or email [email protected]
How do you estimate the cost of a basement?
When you're estimating the cost of building a basement there are various things you have to consider, as the cost of building a basement can range significantly from $10 to $100 per square foot. Your basement installation cost depends on these factors:
Are you building a finished basement or an unfinished basement?
How much are local labor and materials costs?
What are soil conditions like in your lot?
How much would an average concrete foundation cost?
Family-Owned Company. 20 Years of Masonry Expertise
Universal Construction Services - Chicago, IL
Finished or unfinished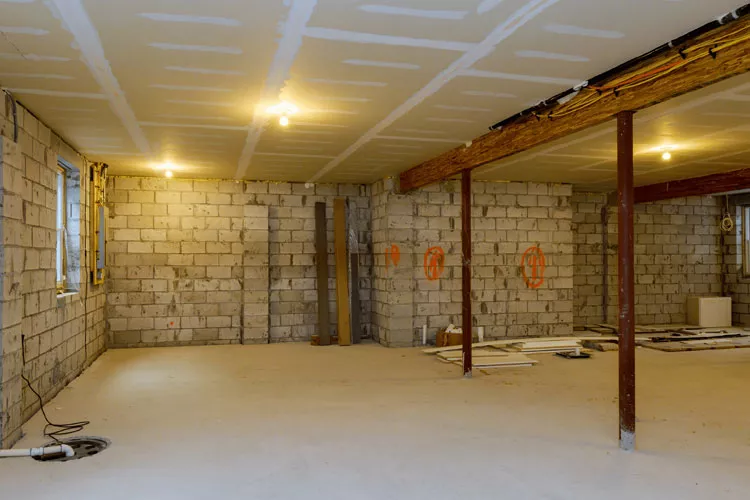 One factor that will affect your final basement costs is whether you choose a finished basement or an unfinished basement, with finished costs obviously being higher, but having more living space usually makes that cost worthwhile.
An unfinished basement will generally have a bare concrete floor, stairs, and may have lighting and be partially or fully waterproofed, but won't be suitable for anything other than storage. However, if you don't need the space at present and money is tight, but you envisage needing more room in the future, having an unfinished space can be useful for when you need to expand and have additional living space. Finishing a basement will be much cheaper than building an addition or moving to a larger home.
Finishing a basement involves a lot of work including installing drywall and flooring. It will also include installing any plumbing pipes, wiring, and HVAC. If the basement is being divided into separate rooms those internal walls will also be put in place. If it doesn't already have ventilation or egress windows they will also be put in place, making it a safe, accessible, comfortable space.
On average installing an unfinished basement will generally cost from $10 to $25 per square foot while a finished basement construction cost will be between $30 and $100 per square foot.
Labor and materials
Two other factors that will alter the final cost are the cost of labor and materials. Labor costs vary by region and also between urban and rural areas, with cities generally being more expensive than rural areas.
Material costs don't change so much by area, but your choice of materials will have an effect on the bottom line. These are the normal choices for basement construction materials:
Poured concrete
Masonry blocks – concrete or cinder blocks or bricks
Insulated concrete forms (ICF)
Precast concrete panels
If you choose to finish your basement costs will vary depending on the level of finish you choose, whether you need plumbing installed, and the final use of the livable space. For example, basements can be used as:
A guest room
A game room
A home theater
A self-contained apartment with kitchen and bathroom
Physical lot conditions
The climate, type of soil, and water table in your lot will also have an impact on the final price. For some types of soil excavation will be more expensive, with a higher water table more intense waterproofing may be required and a sump pump may be needed, and in colder climates, you may need to dig deeper to avoid the deep frost lines and insulate more thoroughly.
Concrete slab foundation or basement
If you live in an area with cold winters your standard concrete slab foundation costs range will be higher than in other areas as you need a deep foundation to go below the frost line. This means that the cost difference between concrete slab foundations and a full basement foundation will be smaller than in areas where a shallow foundation is possible.
So when building a new house, you should always subtract the cost of a standard foundation to understand the real cost of getting basement foundations, whether you choose a daylight basement or full basement.
Here are the main types of foundations costs so you can understand the difference:
Concrete slab foundation – $4 to $16 per square foot
Pier and beam foundation – $6 to $12 per square foot
Crawl space foundation – $5 to $16 per square foot
20

years of Masonry Expertise

50+

professional bricklayers

300+

masonry and tuckpointing projects
Ready to start your masonry project?
Custom Basement Remodeling - Durable, Resilient & Recycled
How much does it cost to build a basement: cost breakdown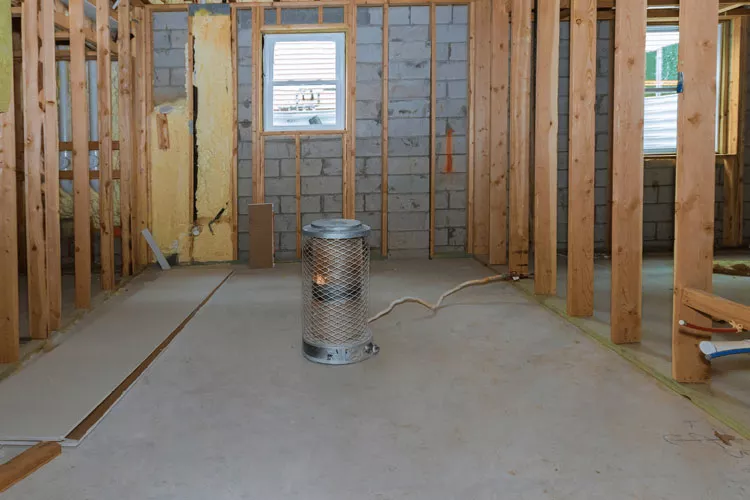 While your entire project cost is hard to calculate without knowing all the details it is possible to have a basic basement construction cost calculator with indicative costs for all the elements.
Unfinished basement cost
When wondering how much does it cost to build a basement there are some essential costs to construct and unfinished space based on square footage. These include:
Excavation costs – $10 to $20 per square foot
Pouring foundation floor and footings – $5.75 per square foot
Stem walls – $12.75 per square foot
As you can see the biggest variation is with the excavation costs. These costs will depend on the depth that needs to be dug if there is any rock that needs to be blasted away and the soil type. Generally the lighter and dryer the soil the lower the excavation costs.
Most people spend between $26,000 and $50,000 on their unfinished basement.
Daylight or walkout basement costs
Most of the costs here have been for a standard full basement foundation, but if you are on a sloped lot you can have a daylight or walkout basement, which will be open to the elements on usually just one side.
These types of basements are, in general about $20,000 more than a standard basement, to construct, although they are much more likely to be finished as they have a lot more potential to add pleasant, livable space to a new construction home.
In general, people spend from $46,000 to $70,000 on daylight or walkout basements.
Finished basement costs
Finishing a basement will involve putting in walls, floors, and ceilings, adding wiring and plumbing, making sure the space is insulated, heated, and ventilated, and then adding all the decor and furniture to make it your own.
Costs to finish a basement can vary considerably depending on the final use of the space and the type of finish you want. However, on average people spend from $22,000 to $46,000 on finishing their basements.
Remodeling basement costs
Many people decide on a basement remodel for either a partially finished or dated basement. This could be as simple as updating the decor, or as complex as changing the layout and adding a bathroom or kitchen. The cost of basement remodeling will very much depend on the current state of the space and how much work needs to be done.
The average cost of basement remodeling is approximately $20,000 but remodeling basement cost can range from as little as $4,000 to over $40,000.
Over 300 Projects in Chicago and Suburbs
Frequently Asked Questions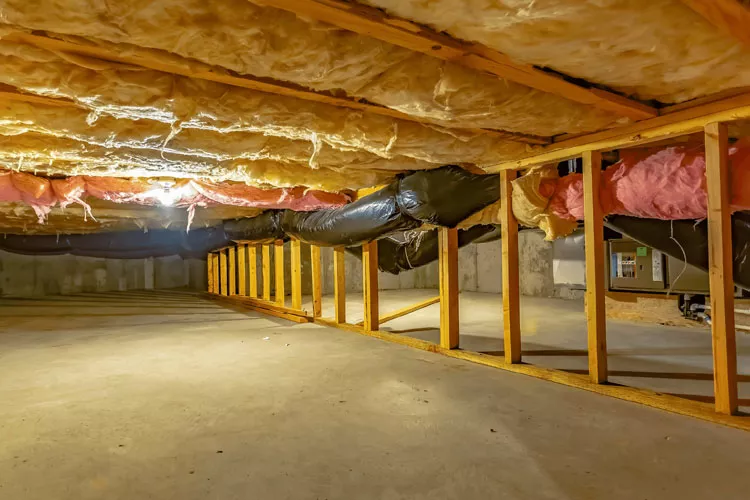 How much does it cost to build a 1000 sq ft basement?
When building a new basement, there are various factors that will affect the final cost of your project. However, the average cost to build a basement, assuming the square footage is 1,000 and it is unfinished would be from $10,000 to $25,000.
If you are building a finished basement, a 1,000 square feet project will cost from $30,000 to $100,000 depending on how luxurious you want your basement to be.
Is it cheaper to build up or build a basement?
In general, if you are wanting to expand your home it is cheaper to build up than to build down. Adding a basement to an existing home can be expensive as the house will have to be raised before the basement can be excavated.
However, this will depend on the area you are in and what local building codes allow. It's always best to speak to an experienced general contractor or concrete masonry and basement specialist, like Masonry Chicago, as they will understand all the possibilities and be able to advise you on the best and most cost-effective option for your house.
How much does it cost to put a basement under an existing house?
Putting a basement under an existing home is a major undertaking as the house will need to be raised and braced before excavation and pouring of the concrete can begin. It should only be undertaken by experienced professionals and the feasibility of the project will depend on the type of soil, site access, and the type of house and foundation.
For a straightforward project expect to pay from $30,000 to $70,000 for an unfinished basement with about 20% of the cost being raising the house. For a more complex project, you can pay over $100,000.
Understand the cost to build a basement in Chicago
When you want to find out accurate, value for money basement construction, basement remodeling costs, or basement renovation costs in Chicago, look no further than Masonry Chicago.
With a stellar track record spanning more than 20 years and a team of expert masons, concrete professionals and laborers your project will be handled by the best. The way we work means we avoid the extra costs and delays associated with working with subcontractors, meaning your project will be affordable and completed on time.
Discuss your basement project needs today by calling  773-231-5371 or emailing [email protected]
Look at
The Results of Our Masonry Works:
Building with a difference. Before and After: