Masonry Repair & Restoration in Chicago: Quality Guaranteed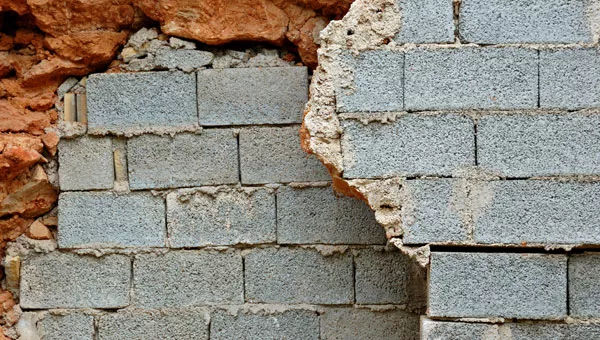 In need of masonry repair or restoration? Check out this useful guide to masonry repair by the specialists at Masonry Chicago.
Bring Chicago Buildings Back to Glory with Masonry Repair & Restoration
Masonry looks tough, but it deteriorates with age. Neglected problems can become more serious and even dangerous if not addressed. No wonder so many people search for "masonry repair contractors near me" each year. Or maybe you want to restore your historic masonry to its former grandeur and are looking for a masonry restoration contractor in Chicago? In this article, the specialists at Masonry Chicago run you through the basics of masonry repair and restoration to put you on the road to a successful project.
Masonry repair and restoration in Chicago: a popular service for many reasons
High-quality masonry work can last for hundreds of years. But like any other type of construction, masonry work can deteriorate with time if not maintained well.
In places with cold winters like Chicago, the weather takes its toll on masonry and mortar joints. Masonry can also fail or be weakened if mistreated, through accidents, or if the initial work was not done well.
New home builders in Chicago will make your dreams come true.
Cracks in concrete or brick masonry, if left unrepaired, can later cause more serious issues and even jeopardize the structural integrity of a building. This is especially so if water permeates the crack and then freezes and thaws over the winter.
In addition to making a structure safe and sound again, quality repair and masonry restoration work can transform the appearance of an older building, bringing walls back to their former visual glory. No wonder searches for restoration contractors and "masonry repair near me" are as popular as ever.
How a masonry repair contractor can help
Masonry has been a popular construction method for millennia and people have been employed in related occupations such as stone masonry repair for just as long.
In the modern age, the materials, tools, and techniques involved in masonry repair have changed, but it remains a highly specialist and sought-after craft. The prevalence of masonry construction in and around Chicago and the demanding climatic conditions in the region mean that each year, a large number of people find themselves looking for "masonry repair services near me."
Given the highly skilled nature of masonry repair and restoration and the serious consequences of doing a botched job, it pays to call in a qualified masonry repair contractor that can guide you through the process and execute the job to the highest standards.
A masonry restoration contractor can also advise you on how to reinvigorate old and deteriorating masonry so it can again provide your building with a striking visual character.
Family-Owned Company. 20 Years of Masonry Expertise
Masonry repair or restoration - for Chicago's buildings.
Types of masonry repair services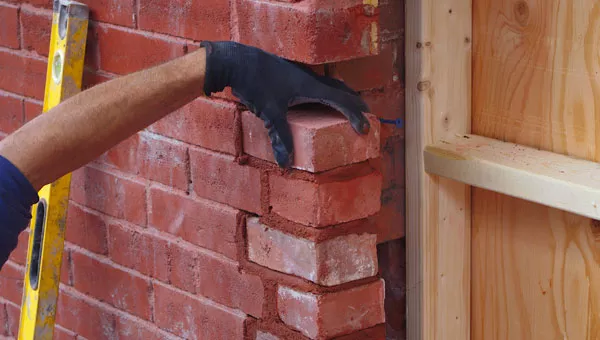 Masonry Chicago offers a range of repair services to cover all kinds of damage and types of masonry structures. Here is just a taste of some of the services we offer:
Masonry crack repair, including fixing cracks created by settling and aging or rusted I beams and lintels
Masonry foundation repair
Fixing crumbling or missing mortar (brick repointing)
Masonry wall repair, including fixing damaged or collapsing parapet walls
Replacing missing or damaged coping or and flashing
Resolving shifted/damaged front facades
Regrinding masonry joints
Replacing damaged brick
To give you a better idea of the most sought-after masonry repair services in the Chicago area, some highlights of the work we do are outlined below.
Brick masonry repair
Brickwork might look almost indestructible, but over time it can be damaged by weather, moisture, structural issues, or even vegetation.
Our qualified masons can help you identify problems that might call for brick masonry repair and also diagnose the root cause of the damage. This is important as if this underlying cause is not resolved, the problem may recur in the future.
Brick repointing
Of the various types of brick masonry repair, brick repointing is one of the most common. This is because while bricks can last for a long time, the mortar joints that hold them together ("pointing") usually deteriorate after 20 to 30 years.
Fixing decayed or cracked old mortar joints is referred to variously as "repointing", "pointing", or "tuckpointing" in different areas. Repointing is more than just a matter of replacing decaying parts with new mortar. Repointing brick mortar is labor-intensive work that requires a special high degree of craftsmanship and there are different techniques suited to various situations.
Thankfully, our specialists are experts in knowing how to repair decaying mortar in a way that matches the surrounding brickwork. So if you see signs of mortar damage on your building, it might be time to speak to our team who can advise you on how to proceed and offer a range of brick repointing services if necessary.
20

years of Masonry Expertise

50+

professional bricklayers

300+

masonry and tuckpointing projects
Ready to start your masonry project?
New Home Builders in Chicago. Custom Home & Remodeling
Chimney masonry repair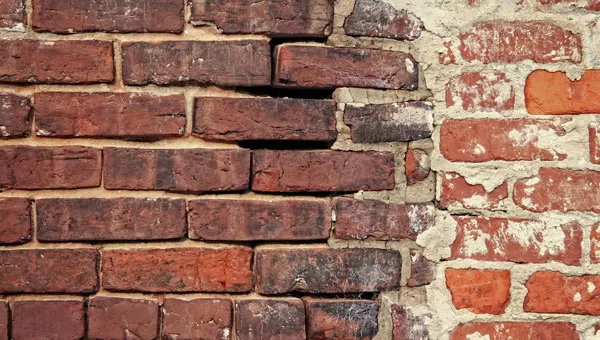 Chimneys are particularly vulnerable to damage and these protruding structures can weaken over time through exposure to the elements. Unfortunately, this part of a building is often inaccessible and hard to check, and issues with chimney masonry sometimes go unnoticed for a long time. Such problems can lead to the need for more costly repairs later or even present a safety hazard.
If you need chimney masonry repair services or specialist advice on whether such work might be required, Masonry Chicago can assist you and carry out maintenance such as repointing mortar or even completely rebuilding a chimney if necessary.
Fireplace masonry repair
Fireplaces can provide a cozy centerpiece to any home. However, over time, fireplace masonry can deteriorate, even if it is inside a building. Our specialists offer a full suite of fireplace masonry repair services to restore your fireplace back to its original grandeur.
Basement masonry repair
Basements tend to be hotspots for masonry issues because they are prone to leaks and structural movements, such as when soil freezes and exerts pressure on foundations, causing basement walls to bow.
If you spot cracks in your basement walls, they should be inspected and addressed sooner rather than later to prevent more serious damage. Our masons are experienced in dealing with all kinds of basement masonry repair work and can advise you on the best course of action if you do see signs of damage.
Masonry restoration
Compared to regular repair work, restoring aging masonry to its original state can present extra challenges. A masonry restoration company undertaking such work must be familiar with historical masonry techniques and able to source rare replacement materials to match the original masonry.
Over the years, the team at Masonry Chicago is proud to have undertaken masonry restoration work on some of Chicago's most treasured buildings, as shown in our extensive portfolio of projects related to masonry restoration Chicago.
We have the utmost respect for historical architecture and related masonry practices and over the years have been happy to satisfy many customers with our dedication to superior service and quality craftsmanship, all while controlling costs and completing projects in an efficient manner. No wonder we have become a contractor of choice when it comes to building restoration Chicago.
Over 300 Projects in Chicago and Suburbs
Frequently Asked Questions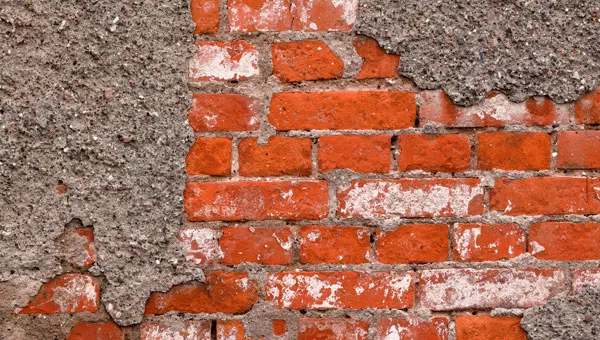 If you are about to embark on a new project related to masonry repair and restoration, you're bound to have some practical questions. Our team is available to answer any specific queries you might have, but in the meantime, here are a couple of the most frequently asked questions when it comes to concrete masonry.
Masonry "restoration" vs "repair": what's the difference?
Masonry repair generally refers to the act of fixing specific problems with walls, such as replacing damaged bricks and mortar with new materials.
With masonry restoration, the emphasis is more on returning a wall or structure to its original form and appearance. That makes sourcing the right kind of materials (and making use of appropriate historic techniques) to match the original masonry work and surfaces more important.
How much does masonry repair cost?
Masonry repair costs depend on many factors, including:
The amount of masonry that is affected
The level and type of damage
The type of building masonry materials used
Quality masonry repair may not be cheap, but repairing masonry in a timely manner is much less costly than allowing problems to grow and cause more serious issues.
To get a quote for masonry repair on your property, call our specialists today to arrange a consultation.
Our services
Masonry Chicago is based in Chicago and has been providing masonry repair services across the Chicago area for two decades. Our specialist masons have extensive experience and can handle all kinds of masonry repair projects for your home, business, or property. That's why we have become a trusted choice when it comes to recommending a masonry repair contractor or for those searching for "masonry restoration or "masonry repair Chicago."
Quality assured
At Masonry Chicago, we treat your building as if it were our own, bringing our "A game" to every repair and restoration project.
So, if you have any immediate need related to masonry construction repair or restoration needs — or simply want some advice or to enquire about our services, please don't hesitate to contact us today and we will be happy to talk things over and arrange an on-site inspection by a mason if needed.
Look at
The Results of Our Masonry Works:
Building with a difference. Before and After: