Brick Masonry in Chicago: Build With the Best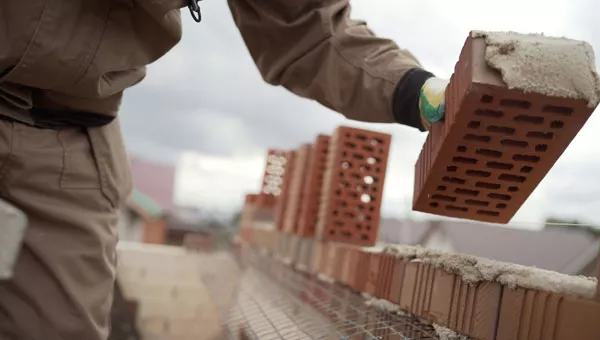 Are you considering building a brick house? Then Masonry Chicago, a company with more than 20 years of experience, have created this guide specially for you.
Brick Masonry in Chicago: Build a House that Would Stand for Centuries
Knowledge, experience, skills, as well as the right tools and materials, are all crucial to making your masonry project a success. If you want brick masonry done properly, it pays to call in a qualified mason – hence the enduring popularity of searches like "brick masonry contractors near me." But what exactly is brickwork masonry, what do brick masonry contractors do, and what are the different types of brick masonry and repair you should know about? In this article, our specialists answer these questions and more to put you on the way to a successful brickwork masonry project.
Brick masonry basics
Masonry is a broad term that refers to the building of structures from small units made of materials such as brick, stone, concrete block, or marble. So brick masonry is one type of masonry construction that uses bricks with mortar joints to hold the bricks together.
Masons have existed for thousands of years and bricks have always been among their favored materials.
Over that time, the techniques and materials used in brick masonry have evolved, but brick masonry remains a highly skilled and sought-after craft — for good reasons.
Brickwork can look simple. But even for seemingly straightforward brick wall projects, improper masonry can lead to results that are unsightly, unstable, or dangerous.
Family-Owned Company. 20 Years of Masonry Expertise
What is the role of a brick masonry contractor?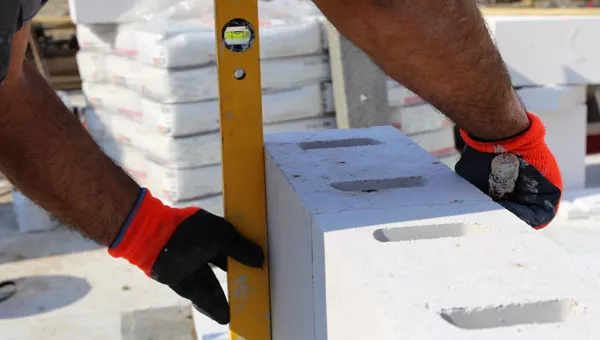 The role of a brick masonry contractor is to guide you through the building process and give expert advice to ensure the project is completed to high standards.
A good brick and masonry contractor should be specially trained in masonry construction, including different types of building projects and masonry repairs. They should also be well versed in all relevant aspects of construction, such as relevant regulations and building codes, how to estimate costs for a project, and how masonry relates to other aspects of the structure.
Masons often specialize in specific materials. At Masonry Chicago, our masons are qualified and experienced in working with brick masonry and concrete masonry as well as other materials.
But whatever type of material is used, our specialists have the experience, skills, and dedication to deliver the results our clients expect, which is why Masonry Chicago has become one of the most trusted brick masonry contractors in the Chicago area.
Types of brick masonry
Masonry comes in many forms depending on the size and type of brick, which brickwork pattern is used, and what function the brick masonry is designed to serve.
At Masonry Chicago, our masons work with various types of brick, including:
Lightweight hollow blocks
High alumina bricks
Fire bricks
Concrete bricks
Common burnt clay bricks
Sand lime bricks, calcium silicate bricks, engineering bricks, fly ash, and clay bricks
We also work with the following brick sizes:
​​Modular
Roman
Norman
Utility
Meridian
Standard queen or king-sized bricks
Brick masonry also varies in terms of brick patterns — how the bricks are arranged on top of each other. Our masons are well versed with a range of brick patterns, from running or common (American) to Flemish, English, Stack, and English Cross (Dutch).
20

years of Masonry Expertise

50+

professional bricklayers

300+

masonry and tuckpointing projects
Ready to start your masonry project?
New Home Builders in Chicago. Custom Home & Remodeling
Common brick masonry projects
Over the years, Masonry Chicago has successfully completed projects involving all types of brick masonry work for our clients in the Chicago area. Examples of some common projects we undertake are given below.
Brick masonry construction
Brick masonry is a versatile medium that can be used to make all kinds of new structures, from entire houses and chimneys to stand-alone brick walls. We can handle all kinds of brick house masonry, including solid masonry or brick veneer, in a variety of brick finishes to bring a sense of your own personal style to your business, home, or property.
Brick masonry fireplace
A well-made fireplace can become the heart of your home, bringing comfort and coziness to a building even when it is not in use. Bricks remain a material of choice when it comes to building a fireplace and our masons have crafted countless elegant hearths for our satisfied customers.
If you are thinking of building a masonry fireplace or need repairs done to an existing fireplace, our team can run you through the options and help you design and build a fireplace that will look and function just right in your home.
Brick repair masonry
Brick walls look durable, but like any part of a building, they can deteriorate over time if not maintained properly. This is especially true in the Chicago area, where the weather and deep winters take their toll on bricks and mortar joints in particular. So brick masonry repair is an important part of maintaining a brick building.
Brick mortar repair is one of the most common and essential brick and masonry repair jobs carried out by our specialists. If you see signs of damage to mortar joints on your brickwork, it might well be time to call our team to resolve the issue. Failure to undertake timely masonry brick repair can lead to more severe issues and costly repairs in the long term.
Brick pointing (also known as "tuckpointing" or "repointing" is the process by which decayed mortar joints are replaced with new mortar. It is a painstaking task that involves carefully removing the existing bricks and applying new mortar carefully chosen to match the existing brickwork. Our specialists can help you to assess whether repointing is necessary, and if so, complete the required repairs to the highest standards.
Over 300 Projects in Chicago and Suburbs
Frequently Asked Questions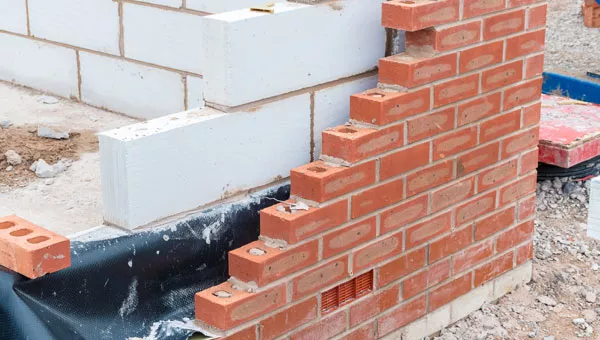 If you are about to embark on a new masonry project, you're bound to have some practical questions. Our team is available to answer any specific queries you might have, but in the meantime, here are a couple of the most frequently asked questions when it comes to masonry and maintenance.
How much does brick masonry cost?
There are various factors that influence the cost of brick masonry, including the type of wall (e.g. veneer or load-bearing), the materials used, the size and thickness of the wall, the type of bond used (which also affects how many bricks are used), and so on.
Brick veneer walls, which do not provide structural support and are generally just one brick thick, come in somewhere cheaper.
Likewise, brick masonry repair cost also depends on several factors, including how much brickwork is affected, the degree of damage, and the type of bricks and mortar used.
If you would like to get an estimate for a particular project or repair job you have in mind, please speak to our team and we will be happy to arrange a consultation.
How can I clean brick masonry?
Exterior walls are subject to various elements and gradually collect grime. Brickwork can certainly benefit from the occasional clean to preserve its appearance — as well as prevent more serious problems.
Cleaning accessible brick masonry in good condition is a relatively simple task. Before cleaning, it is important to protect the surrounding area from debris that will be dislodged during cleaning.
Cleaning can be done with water, such as from a hose. If your brickwork is affected by mold or other growth, using appropriate chemicals can help — but avoid using any substance that might compromise the bricks or mortar and check with the supplier if you are unsure.
High-pressure water cleaning has become a more popular way to clean brickwork. However, this must be done with extreme care and is not recommended for aging or sensitive brickwork as it can easily damage the bricks or mortar joints.
For more complex cleaning needs or if you are unsure, it is always best to seek the advice of an expert so that you don't cause lasting damage to your brick masonry.
Our quality assured service
Masonry Chicago has been providing brick masonry services across the Chicago area for two decades. During that time, we have become one of the region's leading brick and masonry contractors and gained a well-earned reputation for first-class craftsmanship and delivering on-time and on-cost. Our specialist masons have extensive experience and can handle all kinds of brick masonry projects for your home, business, or property.
So, if you have a new project in mind, need masonry repair work done, or simply want some advice or to enquire about our services, please don't hesitate to contact us today. We will be happy to talk things over and arrange an on-site inspection or consultation as needed.
Look at
The Results of Our Masonry Works:
Building with a difference. Before and After: