Masonry Pricing Guide & Understanding Costs: Masonry Chicago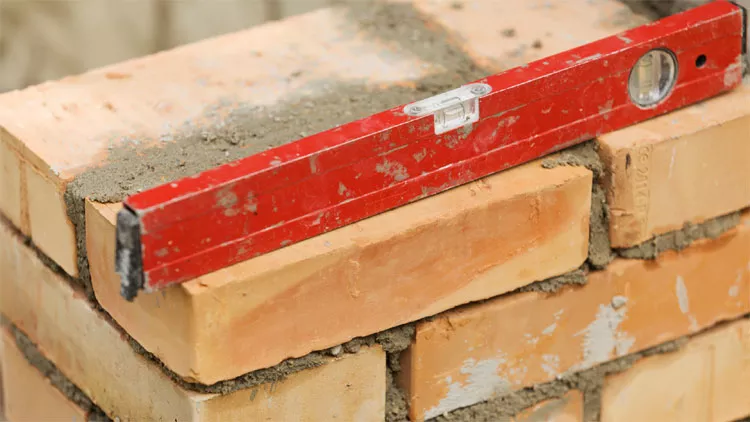 Masonry Pricing Guide – Understanding Brickwork Costs
Masonry is a building technique with a long, respected history, due to the strong and durable nature of brick structures. Masonry materials and construction techniques may not be the cheapest building techniques, but they create solid and attractive buildings that are very long-lasting and require little maintenance. When building a new house or adding a brick wall, fireplace, patio, or garage it's important to understand masonry work estimate costs. These costs will include bricks, other materials, and labor costs. When you need masonry contractors in Chicago, talk to Masonry Chicago, for free estimates: 773-231-5371 or email [email protected]
How is masonry work calculated?
When speaking to a masonry company it's useful to understand how to estimate masonry work costs. There are several stages required to calculate the total cost.
Work out the size of the wall or structure and how many layers of bricks will be required.
Choose the type of bricks to be used.
Once you know the size of the wall and the size of the bricks you can calculate how many bricks will be required. Remember the mortar between the bricks adds to the size, so adjust your figures to account for this.
When you know the number of bricks and brick prices you can calculate the cost per square foot of bricks.
Calculate how much mortar you will require for the size of the wall.
Add an extra brick and mortar cost to cover damaged bricks and wasted mortar. We suggest adding 5% to the total number of bricks and 15% to the total amount of mortar required.
7. Labor costs are usually charged by the day, so your mason will use their experience to decide how long your job will take. Depending on the complexity of the project a bricklayer or mason can lay from 200 – 1,000 bricks a day. At the lower end, they might be working on a complex project like an ornate fireplace and on the faster end, a simple wall.
8. If your structure is fairly high you will also need to factor in the cost of scaffolding rental.
Family-Owned Company. 20 Years of Masonry Expertise
How much does masonry cost?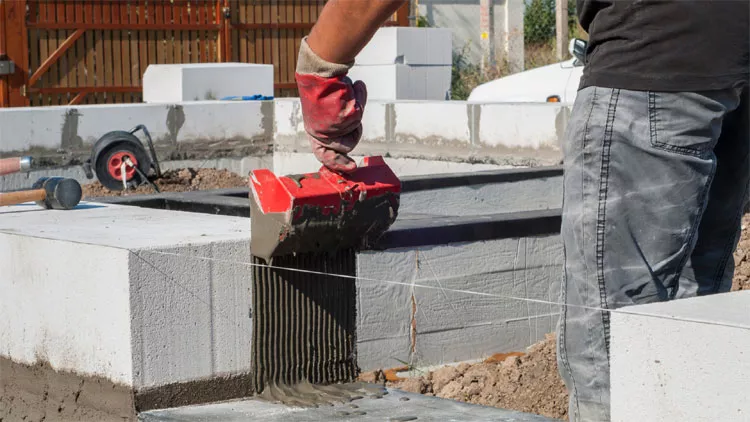 Now the masonry pricing guide will break down those costs in more detail, from the cost of bricks, labor, and the costs of other materials.
Brick cost estimator
When it comes to buying bricks there are many different options for grades and sizes of bricks, some of which will be more suited to different jobs. Reclaimed bricks are also an option and may save you money, however, reclaimed antique bricks will be considerably more expensive than new bricks due to their rarity.
So bricks can cost from $0.25 – $2.00 per brick, a huge price range. This means that they can cost from less than $2 per square foot to more than $10 per square foot.
Brick costs by type
Here are some of the different types of bricks and their average prices for a pallet of 1,000 bricks.
Standard red bricks are used for general construction and have a rough finish so they're best used in structures where they will be covered. A pallet of 1,000 red bricks will cost from $400 – $900.
Face bricks have a standard size and finish and are designed to be visible. They are usually weatherproofed too, so suited for the exterior of structures. 1,000 face bricks cost $350 – $800.
Structural or engineering bricks are heat and weather-resistant. They have holes in the middle to allow cement to bond them together and are used for foundations or reinforced structural walls. 1,000 of these bricks cost around $400 – $900.
Thin bricks are used for brick siding or brick veneer which is used for covering walls as a decorative and protective layer instead of, for example, vinyl siding. They are much thinner than standard bricks and are usually applied similarly to tiles. Brick prices for 1,000 thin bricks are from $800 – $1,650.
Fire bricks are very heat resistant and are designed to be used in fire pits, fireplaces, ovens, and kilns. They are designed to withstand very high temperatures and because of their specialized nature, their cost is much higher with brick prices for 1,000 fire bricks ranging from $1,700 to $3,000.
20

years of Masonry Expertise

50+

professional bricklayers

300+

masonry and tuckpointing projects
Ready to start your masonry project?
Masonry Construction Costs - Average Costs For Masonry Work
Labor costs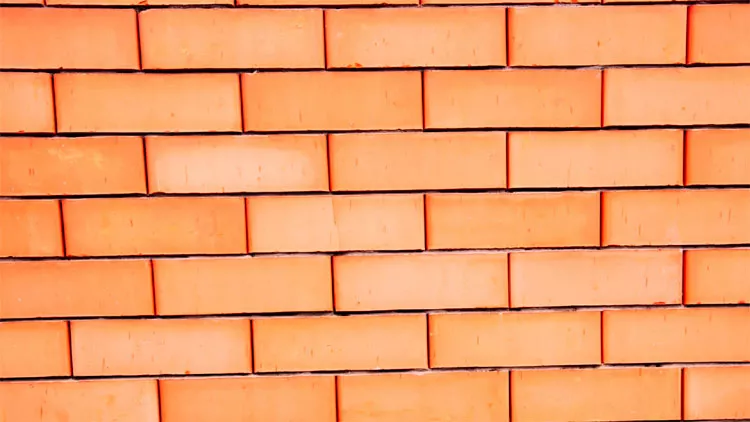 When carrying out a brickwork or masonry project it's very important to factor in labor costs which will vary a lot by region and the skill of the individual you work with. The hourly rate for bricklayers will start at around $25 but the typical range for a mason is from about $40 – $75 per hour.
Bricklayer or brick mason
While many people use the terms bricklayer and mason interchangeably there is a difference between these two jobs.
A bricklayer is a less skilled role and focuses on laying bricks using fairly simple techniques, creating straightforward structures. Masons generally start out as bricklayers but they have refined their skills learning more complex techniques. Masons may work with natural stone as well as brick and will employ more complex techniques in their work and use more specialized equipment.
Other costs
When creating a brick wall or structure you have a few other consumable materials to factor into the cost. Mortar and replacement blades for cutting tools need to be included in any material cost guide. These consumable materials should cost about $0.30 per square foot.
If you are building a taller structure, especially anything over 10 feet high, you will need to include scaffolding in the project cost. This is often calculated as a premium on top of the labor costs and can be anywhere from 50% to 100% of the labor costs, for the stages of work that are 10 feet and up.
Masonry repair costs
Brick repairs and restoration can also be costly depending on the type of work required, but they are vital for keeping your brickwork strong and stable for years to come. Here are some masonry estimates for repairs.
Brick repairs
Repairing cracked or loose bricks and replacing them will usually cost from $20 – $40 per square foot with a minimum charge being put in place. Usually, the minimum average cost is around $300 but may be higher or lower depending on the contractors.
Mortar repairs
Mortar repairs are more common than brick repairs as mortar wears away with time. Tuckpointing or repointing will be carried out to replace the old mortar with the new mortar. Generally, the cost for this is $10 – $20 per square foot, as the cost of materials is fairly low, but skill and expertise are required.
Over 300 Projects in Chicago and Suburbs
Frequently Asked Questions
How much does a masonry wall cost per square foot?
On average, the cost to install a new masonry wall, including materials and labor is about $26.60 per square foot. This means that a 320 square foot wall will cost around $8,500, but can be as cheap as $7,200 or as much as $9,850 depending on location, choice of materials, and other factors.
What is the rate for brick masonry?
Brick masonry is a skilled profession that takes years to learn and as such, masons charge between $50 – $70 per hour, depending on their level of skill and your location. There will usually be a minimum fee of $200 – $300 which may cover the total price if it is a very small job.
How much does it cost to lay 1000 bricks?
There are several factors that will impact how much it will cost to lay 1,000 bricks, including the complexity of the project, the project location, and how much preparatory work is required. However, according to HomeGuide, laying 1,000 bricks should usually cost between $300 – $800.
What is a masonry estimator?
A masonry estimator is an expert whose job is to coordinate and plan masonry projects. Their job will include:
Calculating the amount of materials needed for a specific project.
Working out the amount of labor required for the job size and the costs for a project.
Coordinating with architects and contractors.
Creating comprehensive project estimates that factor in any delays or other issues.
How is a brick wall calculated?
The cost to install a brick wall is calculated by first, deciding on the size of the brick wall, both length, and height. Secondly, the size of bricks to be used must be decided. Then the number of bricks needed to build the specific wall will be calculated, factoring in 5% extra bricks to account for damaged and broken bricks.
Look at
The Results of Our Masonry Works:
Building with a difference. Before and After: