Tuckpointing: Optimal Solution for Masonry Repair in Chicago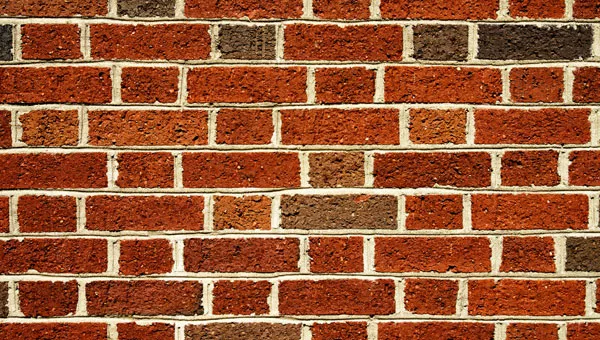 If mortar on your brickwork is damaged, your masonry might be in need of tuckpointing. Learn more in this guide prepared by the masons at Masonry Chicago.
Quality-Assured Tuckpointing: Masonry Chicago Offers Top Qualities and 20 Years of Experience
The elements take a toll on mortar joints -— especially during Chicago's cold winters. Repointing brickwork is a key part of masonry maintenance, so "tuckpointing contractor Chicago" is one of the most common searches related to masonry repair in the region. But what is tuck pointing brick and how much does tuckpointing brick cost? These questions and more are covered in this guide prepared by the masonry pointing specialists at Masonry Chicago. Looking for the new home builders in Chicago? Give us a call at 773-231-5371 and get a free consultation today!
Tuckpointing 101
Have you noticed decayed or cracking mortar even on relatively young masonry buildings? Mortar joints are especially susceptible to the elements, excess moisture, and freeze-thaw damage in places with cold winters like Chicago.
It's crucial to address problems with damaged mortar joints sooner rather than later to prevent more serious issues from arising, and this usually means calling in trained professionals for the job. Given the importance of pointing brick, it's no wonder that each year so many people find themselves searching for "tuckpointing near me"
If you think your masonry might need tuckpointing, here are answers to some frequently asked questions to help resolve any confusion.
What is tuckpointing?
Mortar has a vital function to hold the masonry units in place and maintain a building's stability. It might be true that bricks can last for hundreds of years. However, cement mortar has a shorter durability and usually requires replacement after an extended period, a technique referred to as "tuckpointing."
Family-Owned Company. 20 Years of Masonry Expertise
Build Stronger Walls | Keep Safe
What is the difference between tuckpointing, pointing, and repointing?
Masonry vernacular can be a bit confusing as it tends to vary by geography across the US. Just to complicate things, these terms can also mean completely different things in places like the UK.
In general, in the US, tuckpointing and repointing are often used interchangeably and basically mean the same thing — replacing old mortar. "Pointing" can also have this meaning, or refer to the mortar joints themselves.
History of the term "tuckpointing"
While the practice of repairing mortar joints is almost as old as masonry itself, the term "tuckpointing" can be traced back to 16th century England, when brickwork was typically laid with wide mortar joints to accommodate for bricks that were of irregular shape. Later, when more uniform bricks became available, architects began to use narrower mortar joints.
Since then, tuckpointing techniques have evolved and been adapted in different regions. For example, after the Great Chicago fire of 1871, masons had a huge workload to rebuild the lost buildings. Around this time, a simpler, more efficient method of Chicago tuckpointing emerged, though nowadays repointing techniques are more uniform in different regions.
How can I tell if my masonry needs tuckpointing?
If the mortar on your masonry is cracked, loose, or missing — that might be a signal that tuckpointing is needed.
However, it is important to think beyond the cracked or missing mortar and investigate what has caused this damage. Sometimes, cracked mortar can indicate underlying issues that need more than just tuckpointing to be resolved.
If you are in doubt, the specialists at Masonry Chicago can advise you or arrange an on-site inspection to assess and diagnose the problem.
20

years of Masonry Expertise

50+

professional bricklayers

300+

masonry and tuckpointing projects
Ready to start your masonry project?
How to point brick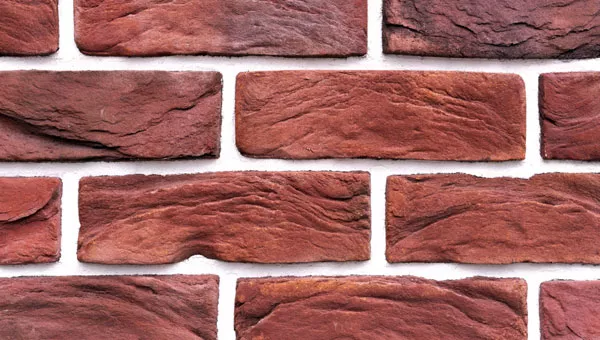 Tuckpointing isn't just a case of replacing old mortar. It is a highly skilled and labor  intensive process, which calls for various different techniques tailored to different circumstances.
First, it is crucial to examine the brickwall and assess the type and original materials of the existing masonry.
The removal of old mortar is typically done hand to avoid causing damage to the existing masonry brick structure. After the old mortar has been removed, the mortar joints are cleaned, such as with a brush or vacuum.
The right kind of new mortar — selected to match with the surrounding masonry – is then carefully applied layer by layer.
Can I do tuckpointing myself?
For those that feel confident and are experienced in dealing with masonry, it is possible to undertake simple tuckpointing yourself if the job is straightforward and only involves a couple of bricks. However, it is vital to source the right materials and tools so the finished job will be safe, sound, and match the surrounding masonry.
But tuckpointing requires more than just knowing how to remove and replace mortar. So, if the job is anything more complex than that just described, it always pays to call in the professionals.
How much does tuckpointing brick cost?
Much like the question "how much does it cost to brick a house per square foot," it is difficult to give a specific figure or formula to calculate repoint brickwork cost.
Many factors affect the total cost of brick tuck pointing. These include the amount and type of brickwork involved, the type of materials required, the extent of the damage to existing masonry, and other factors such as the location of the damage and structural considerations that might be involved.
Our tuckpointing services
Masonry Chicago offers a range of tuckpointing services to resolve various kinds of deterioration to mortar joints, covering all kinds of masonry structures. Over the past twenty years plus, we have acquired deep experience and become the leading, most trusted, and most sought-after tuckpointing companies in Chicago.
Here is just a taste of some of the services we offer:
Tuckpoint chimney masonry
Like any brickwork, chimney masonry needs tuckpointing from time to time. In fact, chimneys are one of the parts of a building that is most exposed to the elements, but also one of the most difficult to access, inspect, and repair.
Left unchecked, decaying mortar on your chimney might result in the need for major and costly repair work. It can also be dangerous.
So, if you suspect your chimney might need repointing, Masonry Chicago can help you with tuckpoint chimney services to assess the issue and carry out any repair work necessary.
Over 300 Projects in Chicago and Suburbs
Related services
Masonry waterproofing
Tuckpointing is a way to replace and repair decayed mortar. However, bricks are porous and if your masonry is continuously exposed to water, in time the bricks and mortar can crumble and crack again.
To safeguard your masonry from moisture damage, Masonry Chicago offers a full suite of services for waterproofing masonry to protect your property, business, or home.
Restoration and masonry repairs Chicago
In addition to tuckpointing, our masons can help you with any services that might be necessary for repairing brick wall, including replacing damaged bricks or rebuilding sections of a structure.
For historic masonry, it is sometimes preferable not only to tuckpoint and repair a brick wall, but to use the right materials and techniques to restore the brickwork to its former appearance. Masonry Chicago handles all kinds of projects related to masonry restoration Chicago and has become one of the most trusted restoration service providers in the region.
Fireplace services
Even if a fireplace is located indoors, over time, the masonry and mortar joints can deteriorate, just like any brickwork with age. Our masons can bring your fireplace back to glory with a range of masonry fireplace repair services.
Or if you think its time to build a new hearth for your house, we can assist you to design and build masonry fireplace.
Quality assured with Masonry Chicago
Masonry Chicago is based in the Chicago area and has been providing all manner of masonry repair services in the city and surrounding region for over 20 years. Our specialist masons are well versed in dealing with all kinds of work when it reaches the time to repoint masonry.
We are proud of our dedication to quality craftsmanship and completing tuckpoint Chicago jobs to the highest standards with the minimum cost and hassle for the customer. That's why we have become a trusted choice among tuckpointing contractors Chicago.  Our satisfied tuckpointing Chicago customers consistently recommend us to others searching for "tuckpointing Chicago IL."
So, if you think it might be time to search for "brick pointing near me" then why not pick up the phone and give us a call today. Our advisors are standing by to discuss things with you and set up an on-site inspection if requested.
Look at
The Results of Our Masonry Works:
Building with a difference. Before and After: