Masonry Waterproofing in Chicago: Fast, Affordable, Reliable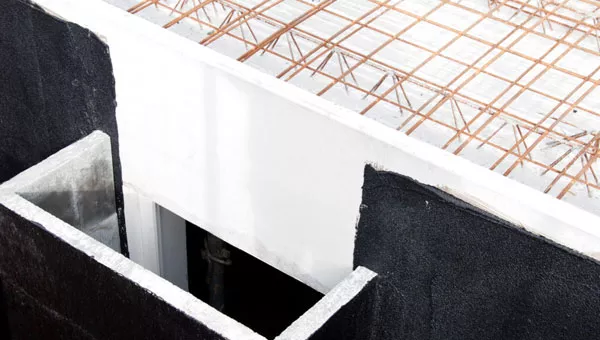 Water can damage masonry over time. Luckily, there are ways to waterproof masonry, as explained in this guide by Masonry Chicago.
Protect Your Brickwork with Masonry Waterproofing in Chicago
If not addressed, water can damage masonry and even weaken an entire wall or structure. Thankfully, masonry waterproofing contractors can carry out work to prevent this problem. But how does one know if sealing brickwork is necessary, how is it done, what are the most common types of waterproofing systems, and what are the pros and cons of waterproofing basement walls from the inside? These questions and more are covered in this guide prepared by the masonry waterproofing specialists at Masonry Chicago. Searching for home builders in Chicago? Look no further! Masonry Chicago is here to make your dream come true.
Why do I need to waterproof masonry?
It is quite easy for water to penetrate masonry, for example through the mortar joints or even the bricks themselves, which are often porous. This is particularly so for exterior walls exposed to rain or moisture from other sources.
This moisture penetration is a problem for several reasons. It can cause persistent dampness and mold growth and affect internal walls. It can also weaken the masonry itself, especially when accompanied by freeze-thaw cycles in areas like Chicago that are subject to cold winters. Over the long-term, the presence of excess moisture may also adversely impact structural elements such as timber.
Other benefits of protecting masonry surfaces
Not only does waterproofing protect your building from surface and structural damage, but it can also help to insulate your house by improving the thermal performance of your masonry walls. This is because masonry that is porous or damp can increase heat loss from a building.
Given the issues that water can cause and the benefits of waterproofing, it's no wonder that so many people each year search for concrete sealer contractors or specialists that can handle other types of masonry waterproofing.
Family-Owned Company. 20 Years of Masonry Expertise
Brick and Mortar Waterproofing Services
How do I know if my masonry needs waterproofing?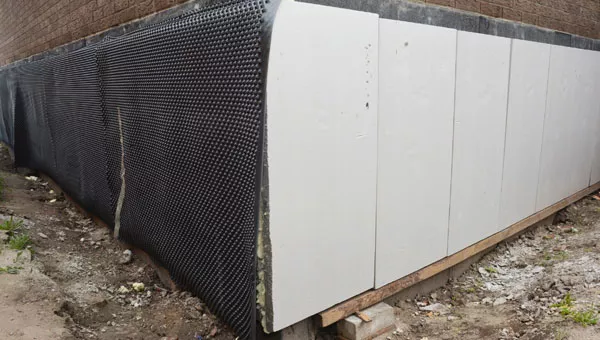 Waterproofing exterior brickwork is often a good idea even if there is no immediate sign of damage to your masonry. But it is all the more important if you spot tell-tale signs of excess dampness, such as:
Visible moisture penetration
Damage to bricks or mortar
Growth of mold
Signs of damage to interior walls
If you are think your masonry may need waterproofing, our associates at Masonry Chicago are ready to talk things over and set up an on-site assessment if needed.
How to waterproof brick
Sealing brickwork is a specialized job and a topic that could easily fill a whole book. But in basic terms, there are several key steps to seal brickwork.
Before carrying out masonry waterproofing, it is careful to inspect for different causes of dampness. Water could be coming from other sources such as a leaking pipe, cracks in the masonry, or a rain gutter. These issues must be fixed to prevent the problem from recurring.
Answers to the question "what is the best water sealer for brick?" really depend on the circumstances.
There are a variety of solutions for waterproofing masonry on the market today, each with different merits and properties suited to different purposes.
For example, water seal for bricks can come as hydraulic cement, in paint form, or as a silicate-based sealant. These sealants come in a variety of shapes and sizes, such as containers of 1 gallon or 5 gallon size, premium or low odor coating, those designed to have a second coat or multiple coats, and types made for concrete or brick surfaces. Our masons can advise you on the best product for your masonry sealant waterproofing needs.
Before applying the sealant, it is important to prep walls properly, including repairing any existing cracks or holes, cleaning the wall thoroughly, and letting it dry. Prior to waterproofing, our masons can assist with any necessary brick and mortar repair if needed.
The sealant may be applied with tools such as a brush or roller depending on the type used. Where multiple coats are required, you must wait for the first coat to dry properly before going ahead with extra coats.
20

years of Masonry Expertise

50+

professional bricklayers

300+

masonry and tuckpointing projects
Ready to start your masonry project?
New Home Builders in Chicago. Custom Home & Remodeling
How much does it cost to waterproof brickwork?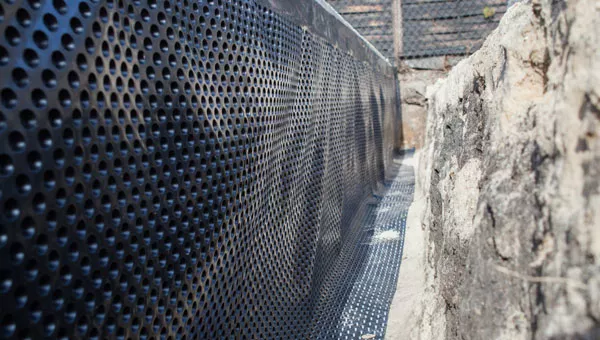 Similar to a query such as "how much does it cost to brick a house per square foot," it can be hard to give a general formula or exact number which can be used to estimate the cost of waterproofing brick.
This is mainly because there are multiple variables that impact the final total project cost of waterproofing masonry walls.
For example, one must take into account the sq ft area to be treated, the type and grade of masonry waterproofer used, the condition of existing masonry surfaces to be sealed, and whether the waterproofing is done from the exterior or interior.
Our masonry waterproofing services
Masonry Chicago offers a range of waterproofing services to suit all kinds of structures and masonry. We have extensive experience in waterproofing brick walls of all kinds and are also one of the most trusted concrete sealing contractors in Chicago. Below is a sample of the most popular services we offer.
Exterior wall sealing
Sealing exterior brickwork is important as obviously this is the part of a building most exposed to the elements.
Masonry Chicago provides a range of services for waterproofing outside walls and can handle all types of masonry, from waterproofing concrete block walls outside, to exterior brick waterproofing, or any other kind of external masonry waterproofing job.
Chimney waterproofing
One job we are frequently asked to do in the field of residential waterproofing is waterproofing brick chimney, as this protruding part of a building is particularly vulnerable to the elements and difficult to access and maintain.
While we are at it, If your chimney needs more than just waterproofing, we can also offer a full range of chimney repair services if such maintenance is needed.
Over 300 Projects in Chicago and Suburbs
Waterproofing foundations and basements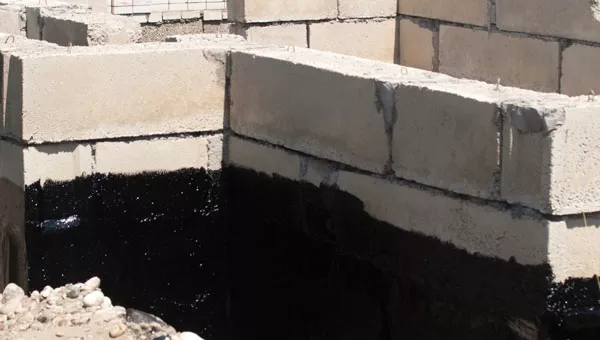 The base of the building is particularly vulnerable to water damage, whether that be from water gradually seeping in or from flooding when the ground becomes very wet. If you see tell-tale signs of dampness or mold and mildew on your basement walls, this might suggest you need to apply some kind of masonry waterproofer.
If you want to prevent water from entering the basement and foundations of your home, there are various different approaches to residential waterproofing.
Protecting foundation and masonry walls in the basement: Inside or outside?
Exterior foundation waterproofing is a more proactive approach that involves excavating to apply layers of exterior masonry waterproofer or to install a drainage system. This method of waterproofing foundation walls outside tackles the source of water and is often the best way to waterproof a basement. It can be done when a house is being built or for existing buildings, though this is a labor-intensive task because it involves digging from the outside.
There are also modern methods for basement sealing that allow you to protect basement walls by applying a masonry waterproofer from the inside. These can help to prevent interior damage and do not require excavation on the outside of the building so are less disruptive and tend to be less costly.
The optimal method will depend on various factors such as the state of the existing structure, soil type, drainage issues, and accessibility. The experts at Chicago Masonry can advise you on what is the best basement waterproofing system for your building and carry out the necessary work.
Quality guaranteed with Masonry Chicago
Masonry Chicago has been providing reliable waterproofing and masonry services across the Chicago area for over two decades.
We take our dedication to quality craftsmanship very seriously and are committed to completing all waterproofing masonry jobs to the highest standard so that your masonry structure gets the protection it deserves.
In addition to masonry sealing, we offer a complete range of services related to brick masonry and concrete masonry under one roof, so Masonry Chicago can be your one-stop shop for any masonry needs you might have for your home, business, or other property.
So, if you are considering applying masonry waterproofer to your building, then why not contact us today. Our associates are ready to answer any questions you have and set up an on-site inspection if requested.
Look at
The Results of Our Masonry Works:
Building with a difference. Before and After: