Find the Best Bricklayers Near Me with Masonry Chicago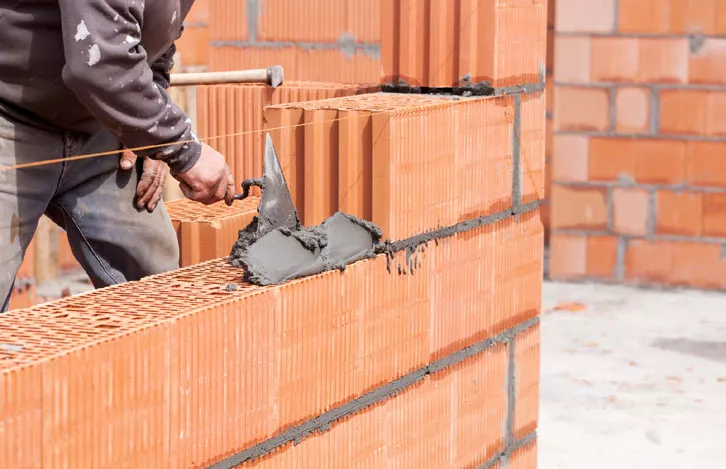 Find the Top Bricklayers Near Me: New 2022 Guide
You've always wanted to add a new patio or brick boundary walls to your front garden, or perhaps you have a larger job in mind like renovations on your brick home, and you need to find local bricklayers with plenty of experience. What do you look for in the best bricklayers and masons and how do you find them. When it comes to looking for masons and bricklaying services in Chicago contact Masonry Chicago for free quotes and consultation from professionals with more than 20 years of experience in masonry in Illinois. Call or email us now and experience our expert and friendly service for yourself: 773-231-5371 or email [email protected]
What's the difference between mason and bricklayer?
You've probably heard the terms bricklayer or mason used interchangeably but what are the differences between these terms and what exactly do they each do.
While there is no hard and fast difference between a brick mason and a brick layer, generally speaking, a mason is more experienced, capable of constructing more complex structures from brick and repairing older or historic brick buildings. Either way, a mason bricklayer will build walls and other structures from brick and repair mortar and brickwork.
Family-Owned Company. 20 Years of Masonry Expertise
Types of mason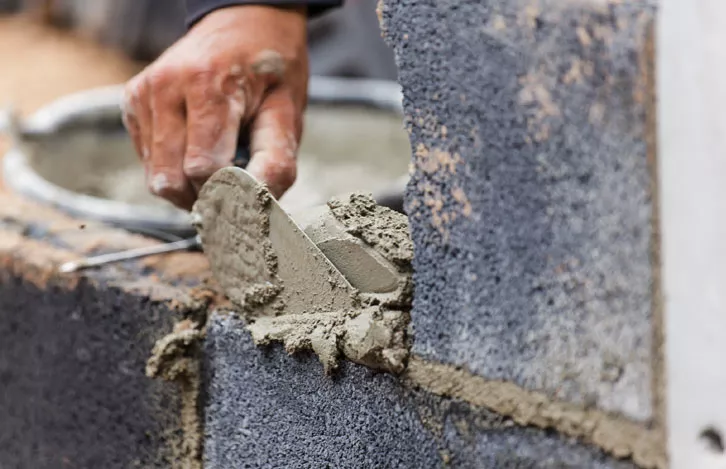 Brick masons will work with brick construction and repairs but may also use other materials.
Stonemasons build in stone, often cutting stone to shape.
A block mason will specialize in construction with concrete blocks and other related services.
When you speak to a masonry company it's important to check what materials they usually work with and make sure that, if you want brickwork construction or repairs, you search for a mason bricklayer near me.
At Masonry Chicago, our team of expert masons and bricklayers are very experienced at working with both brick and concrete blocks, so you can trust them to do a fantastic job in either material.
Examples of bricklaying work
Bricklaying services don't just include building brick walls and houses, they also encompass elements of property maintenance, structural construction, some small jobs, as well as creative and decorative work. A bricklayer might work on any of these projects:
Build a brick house
Give a wooded-framed house a brick facade or veneer
Build block retaining walls
Create beautiful brick patios and garden paths and walls
Driveways can be created from bricks
Carry out renovations on brick houses
Repair damaged brickwork on an external wall
Repair mortar with tuckpointing or repointing
Build a brick chimney or fireplace
20

years of Masonry Expertise

50+

professional bricklayers

300+

masonry and tuckpointing projects
Ready to start your masonry project?
Family Owned Masonry - Residential Masonry
How do you find a good mason?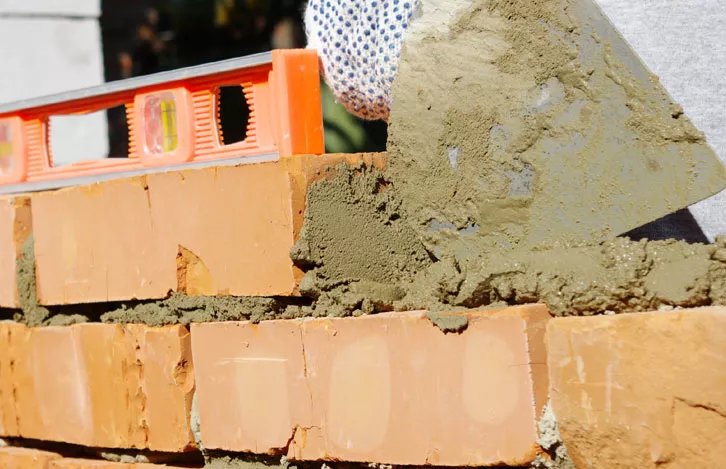 When you are looking for construction professionals it's important to find the right person for the job, at the best price. Here are some steps to find local bricklayers:
A simple Google search for 'bricklayers near me' should give you some ideas
Ask for recommendations from friends, neighbors, or homeowners' associations
Look for brick projects in your area and find out who built them
When you have a shortlist you should:
Check that they are experienced in the type of work you are looking for
Check online reviews
Make sure you get some personal reviews from past customers
Ask to see examples of their work
Get quotes from more than one company – but remember cheapest isn't always best
Ask about their track record for keeping to budget and running projects on time
Check their level of insurance
Over 300 Projects in Chicago and Suburbs
Frequently Asked Questions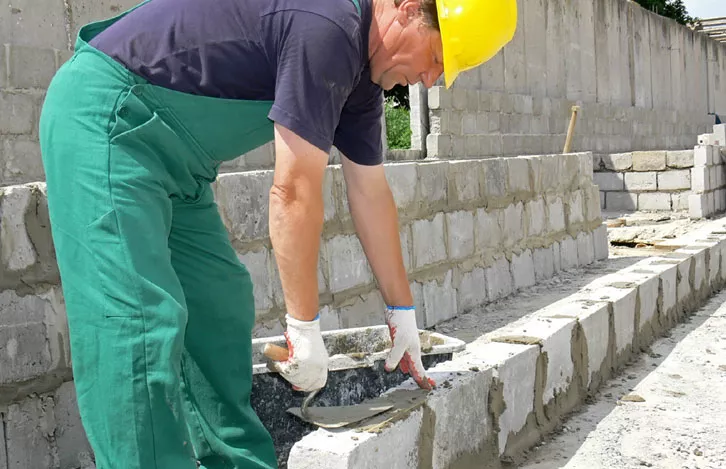 How much do bricklayers charge to lay bricks?
When looking for local bricklayers near me you can expect to spend between $50 – $120 per hour for the service of an experienced mason or bricklayer. The rate will vary based on the complexity of the job, the cost of living in your area, and the experience and skill of the person you are working with.
For a simple mortar repair job, or building a garden wall or path you can work with a bricklayer with less experience but for a new brick chimney or larger project, you will probably want to work with a more experienced brick mason.
How much can a bricklayer lay in a day?
The number of bricks laid per day will very much depend on the complicatedness of the project and the experience of the bricklayer. However, 600 – 800 bricks per day is a good average to consider, when working with a reliable mason or bricklayer.
How do I find a brick mason or bricklayers near me?
One of the best ways to find professional and reputable bricklayers in my area is to ask for personal recommendations and advice from people who have previously used the service of a local company. Whether you want a brick driveway, brick repairs or brick building make sure you find someone who has expertise and experience in that specific area. You can also search online for professional bricklayer services and only choose companies when the reviews suggest they did a very good job.
What does a bricklayer mason do?
A bricklayer or mason will specialize in building using bricks and repairing or restoring brick structures. They will have probably trained as an apprentice bricklayer to learn their skills.
Bricklayer contractors near me in Chicago
When you are looking for the highest quality, best bricklayers in Chicago, speak to Masonry Chicago. Our family-owned business has been offering residential bricklaying services and commercial bricklaying services to the residents of Chicago for over 20 years. With a team of over 50 trained and experienced brickwork experts and well over 300 completed projects, we are trusted by the people of Chicago. Find out more about how we can help you with your brick project: call 773-231-5371 or email [email protected]
Look at
The Results of Our Masonry Works:
Building with a difference. Before and After: