Chimney Construction by Masonry Chicago | 20 Years Experience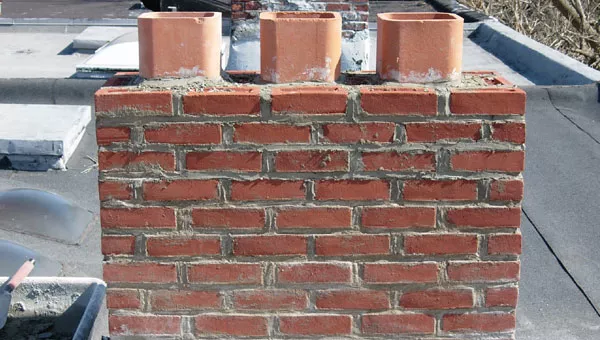 If you are considering building a chimney, you might want to read this guide to chimney construction basics by the masons at Masonry Chicago.
Chimney construction in Chicago: Call Us for a Free Estimate!
Designing and constructing a masonry chimney is a major project. If you are about to embark on such work on your home or property, you might find it useful to read this guide on how to build a chimney and other basics related to chimney masonry, written by the masons at Masonry Chicago. Call us any time at 773-231-5371 for a free estimate!
Chimney construction: for a cozy, warm home
Nothing makes a home like a good fireplace, and you can't have a fireplace without a chimney. But building a chimney is a pretty major undertaking and most homeowners are not all that familiar with the ins and outs of chimney masonry.
To make sure your chimney construction project is a success, it helps to brush up on the basics and make sure you find reliable chimney contractors to carry out the work.
Masonry Chicago has extensive experience in building chimneys and over the years has built all kinds of masonry chimneys in and around Chicago, to the very highest standards.
If you already have a chimney, we can help you ensure that it is kept in good condition so that it can do its job of drawing smoke and ash away from the fireplace effectively, so that it stays structural sound and visually appealing… and so that Santa Claus can enter your house to deliver presents at Christmas (if you've been good.)
Family-Owned Company. 20 Years of Masonry Expertise
Chimney Construction & Building in Chicago
Chimney construction basics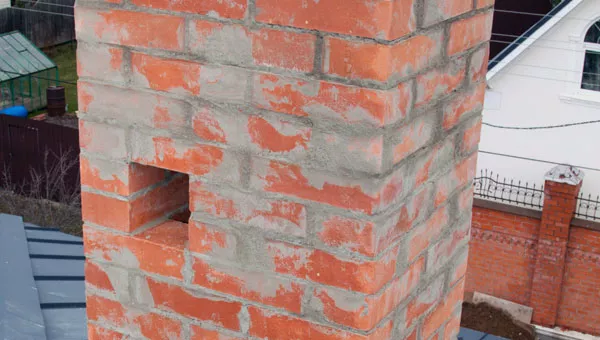 Chimneys have been in use since Roman times when they were used to withdraw smoke from bakeries. But chimneys only came into use in residential dwellings much later in Europe in the 12th century.
The first chimneys in ordinary houses were generally built from wood and mud or plaster. Later, brick or stone became the typical construction materials.
Today, building a chimney involves draws on many of the same principles that have been developed over the history of masonry chimney construction, with a good dose of modern expertise and technology.
How are modern chimneys built?
When designing a chimney, aside from practical considerations, it is important to be aware of building codes — because there are many when it comes to chimneys and fire safety. Our masons are well versed in all relevant construction codes and can advise you on this.
The exact design and techniques used depend somewhat on whether we are discussing how to build a stone fireplace and chimney or if we are talking about how to build a brick chimney, but the basic principles are the same. The basic things to decide are what fireplaces/devices the chimney will be used to vent, what path the chimney flue will take, how wide it will be, where it will leave the roof, and how the protruding structure will be built.
The process of building a chimney usually starts from the bottom — above the fireplace if that is what the chimney is being used to vent. The masonry is gradually built up in layers. The flue (which connects the fireplace to the roof) can be made of masonry or metal pipe. In the case of masonry, tiles can be laid inside to form the flue as the outside of the chimney is built up.
Where the chimney goes through the roof, flashing must be applied to seal the gap and keep out water. A chimney cap is installed on top of the flue. "Custom home builders near me" are conveniently located in your area and have an in-house team of designers and architects.
What are the different parts of a chimney?
If you are about to start a project to design, build or repair a chimney, it's useful to know the different parts of a chimney and what role they play.
A chimney cap goes right on top of the chimney to keep precipitation, debris or anything else out of your chimney
A chimney crown as found on a masonry chimney is a slab that covers most of the opening at the top of the chimney, the remaining part that is open is where smoke comes out of, usually covered by a chimney cap.
Chimney flues are the space through which smoke travels up from the fire
A chimney chase is the long, narrow space that houses the flue and runs from the fireplace up through the roof
The smoke chamber is where the smoke from the fire enters the flue, usually with sloped walls
20

years of Masonry Expertise

50+

professional bricklayers

300+

masonry and tuckpointing projects
Ready to start your masonry project?
New Home Builders in Chicago. Custom Home & Remodeling
How much does it cost to have a chimney built?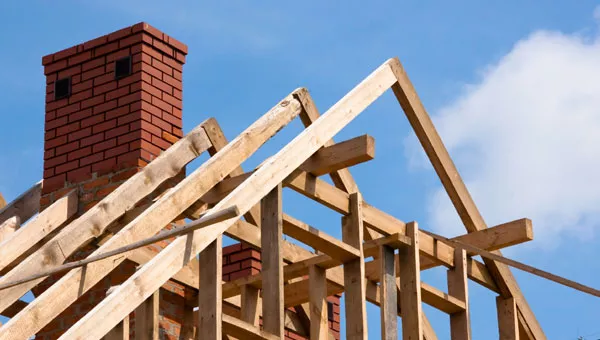 It's difficult to give an exact figure or formula for how much it costs to build a chimney, as many variables are involved. These include:
The location, size, and height of the chimney
Materials — are you planning to build a brick chimney or a stone chimney construction?
Type of chimney crown/cap to be used
Dimensions and type of chimney flue liner
Structural factors such as whether a new foundation is needed
For a more accurate estimate, please speak to one of our advisors who can guide you through the costs involved and arrange an on-site consultation if needed.
Our services for fireplaces and chimneys
Masonry Chicago is based in Chicago and our specialists have extensive experience in all kinds of masonry related to chimneys and fireplaces.
If you want advice on brick chimney design, chimney chase construction, or the process of how to build a masonry fireplace and chimney – or if think your chimney might be in need of repairs, or are looking for the best fireplace service near me – we can advise you on the best course of action.
We also provide a full range of fireplace masonry services such as building a new fireplace or fireplace brick repair.
Over 300 Projects in Chicago and Suburbs
A trusted service you can rely on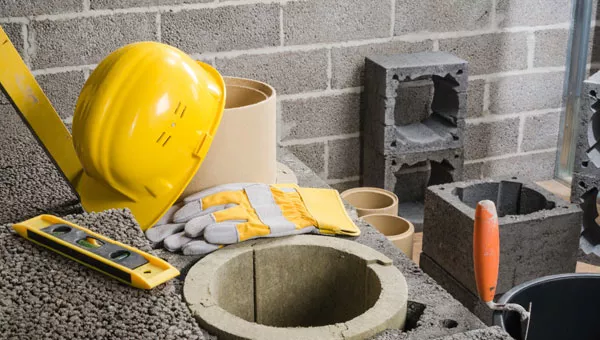 Let's face it – the majority of homeowners don't really have the know-how, time, or resource to examine their own masonry chimneys and make an informed assessment as to whether any repair work is needed for the chimney brickwork.
We know that this mismatch of information can make homeowners a bit nervous as can leave them vulnerable to unscrupulous contractors that may try to take advantage of the situation and charge for unnecessary maintenance work.
The professionals at Masonry Chicago always strive to help customers understand the entire process of assessment, chimney build, and step-by-step repair of any masonry work we carry out. This often involves utilizing photography or other visual aids to capture the condition of your chimney and to make clear if and why repair work is required.
Quality assured with Masonry Chicago
Over the past twenty years plus, Masonry Chicago has become among the leading chimney contractors for Chicago fireplace and chimney masonry work. Our satisfied customers frequently recommend us to others searching for "chimney contractors near me." For brick chimney construction or any other type of chimney build, we stand by our commitment to craftsmanship and quality.
If you are considering whether to build a chimney or are in need of guidance on any issues connected to repairing a brick chimney or any other type of masonry chimney, our associates are ready to answer your call, run through any questions you may have, and set up a follow-up assessment if requested.
Look at
The Results of Our Masonry Works:
Building with a difference. Before and After: