Concrete Masonry in Chicago: Start Building with the Best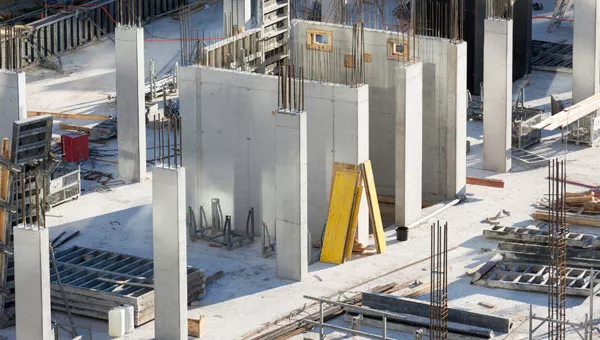 Considering a new concrete masonry project? Masonry Chicago, a firm with more than 20 years of experience, has created this guide especially for you.
Concrete Masonry in Chicago: 20 Year Experience and Competitive Prices
When it comes to concrete masonry, deep experience, proper planning, and careful execution are crucial to make your project a success. If you want quality concrete masonry work done well, it isa best to call in a team of trusted experts – hence the enduring popularity of searches like concrete contractors near me. But what exactly is concrete masonry, what is the role of a contractor, and what types of concrete construction services should you know about? In this guide, the specialists at Masonry Chicago answer these queries to set you on the path to a successful concrete masonry project. If you prefer a modest but convenient style of living, tiny home builders are your choice!
The basics: What is concrete masonry?
Masonry is a general word that refers to the construction of structures from smaller units, typically made from materials including stone, brick, marble, or concrete block.
So concrete masonry is one type of masonry construction in which blocks of concrete are laid out in courses (layers) directly on top of each other. Mortar is used to join these courses together in place.
While builders have been using concrete-like materials for over 2,000 years, the use of concrete blocks really took off in the late 19th century. Since then, concrete masonry has gone from strength to strength, combining age-old masonry techniques with modern materials and know-how.
Across the world, concrete masonry among the most commonly used forms of construction. And no wonder, for it is a medium that is strong, durable, versatile, cost-effective, readily available, and fire-resistant.
The typical concrete block used is known as a concrete masonry unit (CMU), which comes in a standard size. For lower density masonry units, cinders (such as bottom ash or fly ash) are used, giving us what we call cinder blocks. High-density units used in concrete blocks construction are usually made from a mix of cement, sand, and fine gravel. In some cases, other recycled materials may be used in the composite for the block.
The versatility and benefits of concrete blocks
Concrete masonry is advantageous as it is able to resist water damage that can cause rot or mold. This type of construction also reduces the spread of fire in a building, provides a degree of soundproofing, and can provide natural insulation.
One of the appeals of concrete blocks is that they can be used to create a variety of different visual appearances and serve different functions. For example, concrete blocks with hollow cores can be used to improve insulation, reduce the weight of a wall, or leave gaps that can then be filled with concrete ("grouting") to make the wall more solid. In addition, structural walls can be reinforced, such as with steel, to give the structure flexural resistance.
The importance of good concrete contractors
As discussed above, concrete masonry has many advantages as a construction method. However, these beneficial properties – as well as your safety — are only ensured if the job is done right.
Unfortunately, sometimes there are opportunities to take shortcuts and cut corners during the process of concrete block construction. This means it is important to seek out an experienced and trusted outfit among the various "concrete block contractors near me" to ensure the project is well planned and executed to the highest standards.
Concrete masonry contractors often have particular specialties. For example:
Residential concrete contractors focus on concrete masonry work for homes and other residential purposes.
Commercial concrete contractors handle concrete masonry walls for business and commercial properties.
Concrete foundations contractors are called in to pour concrete foundations for a structure.
Our team at Masonry Chicago regularly takes on all such projects and many more besides. It is thanks to this experience that over the last two decades, we've become one of the most trusted options for prospective customers looking for a top class Chicago concrete contractor.
In addition to local concrete contractors, before you embark on a masonry construction project, there are some other types of contractors you should be aware of.
A general building contractor is typically a company or individual that manages an assortment of specialists covering various trades. General contractors take on an entire construction project, but some of this work may be taken on by different construction and trade contractors. It is the general contractor's job to assemble the team and then manage those various subcontractors and see the project through the completion. As an experienced provider of general building contractor services, Masonry Chicago can be your trusted single-source partner to see your project through to completion with less time and hassle for you.
Brick masonry contractors handle masonry projects using brick (as opposed to concrete block). Masonry Chicago also specializes in this field, so if you are looking for brick masonry contractors Chicago — we can handle this kind of work too.
Family-Owned Company. 20 Years of Masonry Expertise
Professional Masonry Services - Family-Owned Masonry Company
Concrete Masonry Services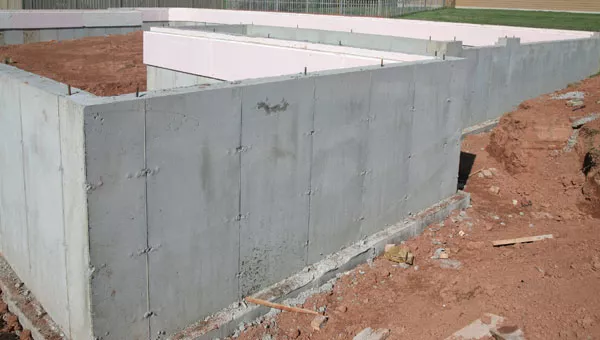 Larger or more complex concrete and masonry projects, such as those that call for the removal or repair of existing concrete, often call for a range of jobs to be done. At Masonry Chicago, our experienced concrete masons offer a full suite of quality concrete construction services to cover every aspect of your concrete Chicago project, including:
Concrete walls and structural work
Work involving concrete foundations, including repairing structural concrete and cracks in foundations
Columns made of concrete
Excavation
Concrete house construction
Demolition and efficient removal of the existing concrete elements
Concrete slabs and stairs
Building a concrete home
When it comes to building a new home, there are a range of materials to choose from. Concrete masonry is a relatively cost-effective and fast way to build a strong, durable structure to serve as a home. But the advantages of a concrete home go way beyond just that.
For one, homes made of quality concrete blocks are relatively low maintenance, as the material is less porous than other materials such as brick and so less prone to freeze-thaw damage (especially when protected by an exterior wall seal). Concrete homes also offer advantages in terms of fire resistance, energy efficiency, soundproofing, and other factors.
Since 1995, Masonry Chicago has been an industry-leading concrete home builder for new custom houses in the Chicago area. As a trusted single-source construction company, we stand out from the list of residential concrete contractors Chicago for having the experience and resources under one roof to make your home building process as effortless and stress-free as possible, from guiding you through initial design concepts to carrying out the job and providing follow-up maintenance.
Building a concrete foundation
While the foundation of a building usually isn't visible once the structure is finished, it is one of the most important elements of any construction concrete project.
A foundation provides a firm base for a building by distributing its weight evenly. Concrete is the most commonly used material to make foundations as it is so versatile. Concrete mix can be poured into the right shape and size for any project.
Getting the foundations of your construction project is vital, as any flaws or mistakes can have serious consequences which can make a building unsafe or even require that it be demolished.
The foundation design and concrete used must be matched to the various factors such as location, soil type and other ground conditions, the architectural function of the building, and nearby objects such as drains, trees, and other structures.
Commercial projects
Commercial concrete masonry refers to the use of concrete blocks to create or modify commercial premises such as warehouses, factories, offices, or retail outlets.
Concrete masonry is a favored architectural solution for commercial uses because of its adaptability and returns on dollar for dollar investment — it offers excellent value regarding both the initial outlay, lower maintenance due to its durability, insulation, and efficiency, and even lower insurance rates in some cases due to concrete masonry's better protection against break-ins, fire, and other severe weather. On top of these practical benefits, in the right hands, concrete masonry can also create a stylish, modern look much sought after among commercial clients. That's why so many business owners in the region end up searching for  "concrete construction companies near me."
When it comes to commercial concrete contractors Chicago, Masonry Chicago has become among the most favored outfits in the Chicago area. We believe our portfolio of commercial masonry concrete projects and family of happy clients speak volumes as to what makes us stand out from other concrete companies in Chicago.
20

years of Masonry Expertise

50+

professional bricklayers

300+

masonry and tuckpointing projects
Ready to start your masonry project?
New Home Builders in Chicago. Custom Home & Remodeling
Frequently Asked Questions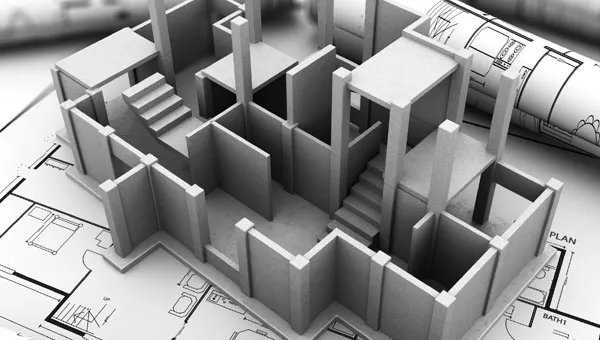 If you are considering a new concrete masonry project, it is likely that you will have some questions about the practicalities of concrete masonry.
Our associates are on hand and ready to answer any particular questions you may have. In the meantime, here are some of the most common questions regarding concrete masonry.
What is the difference between concrete and cement?
While these two terms are sometimes used interchangeably, cement is really an ingredient in the concrete mixture, which also includes aggregates and paste.
What are the pros and cons of concrete masonry?
As discussed above, concrete masonry offers many benefits as a construction method, including versatility, cost-effectiveness, durability, low maintenance, and energy efficiency.
The most often mentioned drawbacks of concrete masonry really depend on how it is used. For example, some people have the impression that walls made of concrete masonry units can be rather utilitarian or visually unappealing. But concrete masonry can be used to achieve all kinds of stylish looks in the right hands.
Another thing to bear in mind is that, as with all masonry structures, the final outcome of a concrete masonry project depends on proper project planning, using the right materials, and proper execution. Mistakes or shortcuts in crucial elements such as the foundation can affect the stability and structural integrity of the finished building. So it pays to take your time and find real master masonry concrete construction professionals to make sure the job is done properly the first time.
Is concrete masonry cheaper than brick?
In general, both concrete blocks and bricks are relatively inexpensive materials. However, traditional brick masonry tends to require more labor and skill than concrete blocks construction, which makes concrete a cost-effective alternative to brick. Experienced masonry and concrete contractors can give you pointers on the expected price of your project and what factors influence the total cost.
You can talk to one of Masonry Chicago's associates and we will arrange an on-site assessment or follow up consultation or to provide a more accurate estimate.
Over 300 Projects in Chicago and Suburbs
Our services — quality assured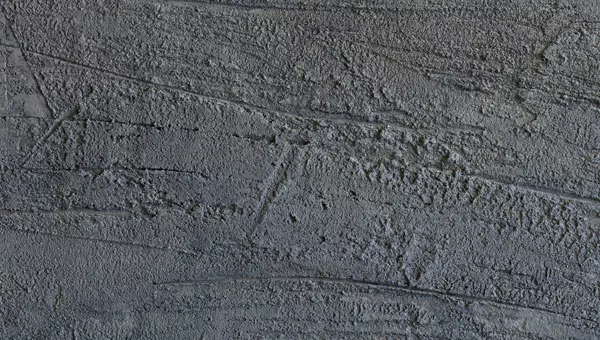 The strength and durability of concrete and cement masonry depend on the quality of the materials used, the skill and experience of the masons, and the time allotted for curing.
Our concrete quality control specialists understand that it is crucial to pour concrete in the short time window when it is malleable and fresh.
Unfortunately, some of the contractors you will encounter through a blind search for "concrete contractor Chicago il" will opt to take shortcuts in their concrete construction work, like adding water to their cement to try and stretch the materials to go further.
This kind of practice used by some concrete and masonry contractors impairs the quality of the masonry concrete and can threaten the structural integrity of your home or property.
By choosing Masonry Chicago as your trusted provider for "concrete masonry near me", you can be safe in the knowledge that we are never tempted to cut corners and that each element of our work is carried out to the top standards in the industry regarding service, safety, and quality.
At Masonry Chicago, our single-source construction outfit delivers projects on time, on cost, from the first design concepts to the finished building.
Rather than working with a number of different contractors or concrete construction companies on a major project, we can provide your one-stop solution for concrete work Chicago, with all the necessary expertise and project management services to help you design and build the concrete masonry structure of your dreams.
Our experts are well experience in completing all manner of concrete masonry projects for your property, business, or home. That's why we've become a favored choice among all the "concrete construction companies near me" in Chicago and the surrounding areas
So, if you are considering a new project and want to search for concrete block contractors near me, or just want some guidance and want to ask about our services, do go ahead and give us a call today. Our associates are standing by ready to discuss your masonry needs and arrange a follow-up consultation or on-site assessment if needed.
Look at
The Results of Our Masonry Works:
Building with a difference. Before and After: