Build with the Best Residential Concrete Contractors Near Me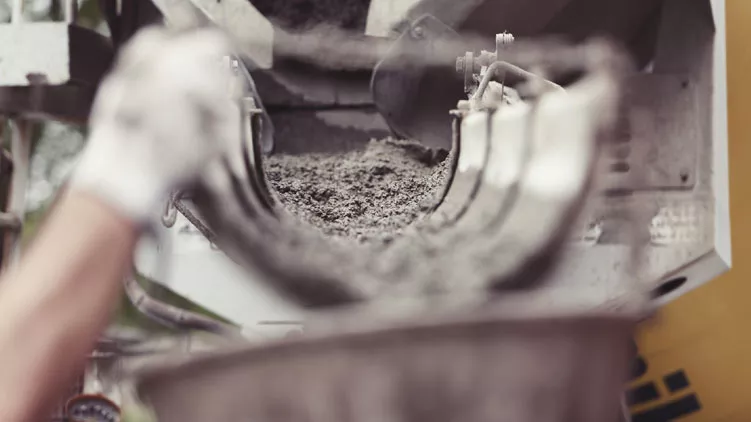 Residential Concrete Contractors Near Me: Choose Masonry Chicago!
Concrete is a very popular building material used for various residential construction projects. Building a new concrete house, a new driveway, a backyard patio, an addition to your home, repairing walls, foundations, fences — all of these works are performed by concrete contractors.
Concrete has multiple practical advantages: it is strong, extremely durable, and you can always find a great residential contractor that will perform quality work for a reasonable price. But as with any concrete job, you must choose wisely, as you literally need a solid result.
If you live in the Chicago, IL area and Google "Residential concrete contractors near me", search no more. Here at Masonry Chicago, we have been in the concrete construction business for more than 20 years. We are a licensed contractor with hundreds of successfully completed projects, strictly following local codes and standards. Read reviews on our site and make a well-informed decision!
Always choose local home builders: they are familiar with the area and know the best suppliers!
Give us a call today at 773-231-5371, speak with our specialists and get a free estimate of your concrete work.
Who is a concrete contractor?
Concrete contractors are skilled teams of professionals that handle different kinds of jobs from concrete blocks or poured concrete. Reliable concrete contractors must obtain all the legal licenses and certificates, required by your state, and have an extensive portfolio of successfully completed concrete projects. Industry professionals have quality websites that contain all the needed information on services, be transparent and clear, have real testimonials, contacts, and examples of works.
What is concrete work?
Concrete work includes the following basic processes: preparation of the concrete mix; transportation of the mix to the construction site; distribution and compaction of the mix into the formwork (molds), or professional installation of concrete blocks.
Family-Owned Company. 20 Years of Masonry Expertise
Residential Concrete Construction - Quality Concrete Work
Concrete in residential construction: usage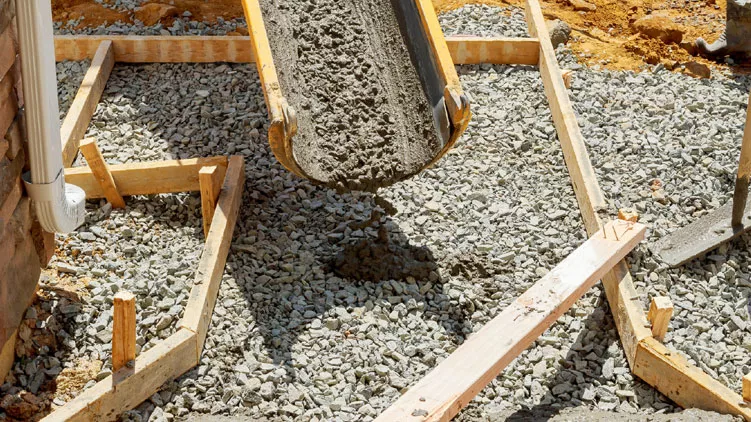 Concrete is a strong and durable material widely used in construction. Concrete slabs are an important structural element of residential buildings — from homes to patios, from garages to walkways. A properly built slab guarantees that the building will last for decades. Let's see what exactly do contractors build from concrete.
Concrete walls
Concrete is considered one of the best wall construction materials for a reason. It is durable, affordable, energy-efficient, eco-friendly, and requires low maintenance. Properly built, concrete walls will serve many generations ahead. Masonry Chicago provides a range of concrete wall services: housing (interior, exterior, retaining walls), fencing, home additions, extensions, and many more. Give us a call now at 773-231-5371 and discuss your concrete project with our specialists.
Concrete driveways
Concrete driveways are an essential part of any residential building project. Besides providing homeowners the convenient and safe driving, they also must look aesthetic and match with the design of the property. The concrete services of Masonry Chicago include the construction of functional, safe, and beautiful driveways that would complement the overall look and feel of your home. Bear in mind that a good driveway increases the resale value of your house. On the other hand, an old and dirty concrete driveway could discourage potential buyers from purchasing the property.
Also, consider the installation of concrete sidewalks and walkways: besides practicality, they can add to the design of your property, for example, when decorated with natural stone.
Driveways from stamped concrete
Stamped concrete is a beautiful modern innovation — the patterned or textured concrete that imitates tiles, stone, wood, etc. Today it is becoming more and more popular among concrete contractors for constructing driveways and walkways. It combines all physical qualities of concrete, adding a strong visual appeal to the usual material.
Concrete stairs
No house exists without stairs — and concrete is one of the most popular materials to construct them. Residential concrete contractors will usually offer you 4 main kinds of concrete stairs:
Precast stairs
Poured concrete stairs
Suspended stairs
Earth-supported stairs
All of them can be placed both inside and outside of your property. Discuss the best solution with your concrete contractor, designer, or architect.
Concrete patios
Patios are great places to get together with family and friends to relax, cook, eat and be together. Concrete patios look lovely no matter their color or whether the concrete is stained or stamped. A good cozy patio will significantly increase the time that you spend outdoors with your family. Don't know what design and concrete choose for your patio? Give us a call to Masonry Chicago at 773-231-5371 and we will give you a few ideas!
20

years of Masonry Expertise

50+

professional bricklayers

300+

masonry and tuckpointing projects
Ready to start your masonry project?
Chicago Concrete Estimates - Full Service Construction
Decorative concrete services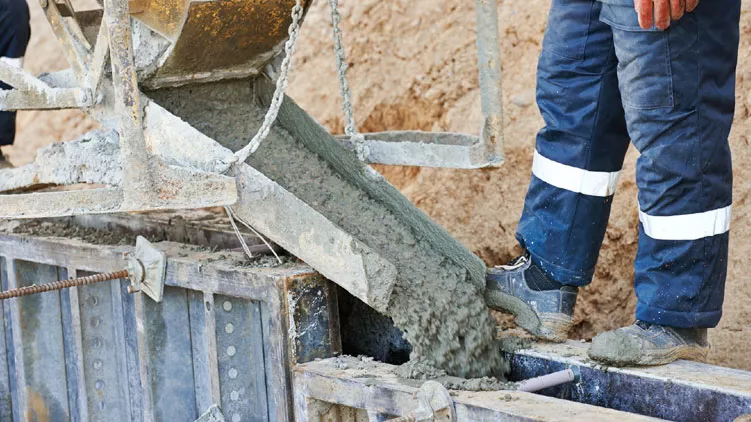 Homeowners have a unique opportunity to refresh pretty much any existing concrete surface with the help of decorative concrete. Our company offers only top-quality brands that manufacture concrete of different colors, patterns, and textures. With its help, we can customize pretty much any surface and give it a fresh look. But most commonly it is used in redecorating the exterior house walls. This is the optimal way to save money on the massive redecoration project! Completely transforming the exterior of your house can take less than 1 week!
Concrete resurfacing
If concrete walls' integrity is compromised, it is highly advisable to order concrete restoration from a specialized contractor. By doing so, you can restore the walls, and greatly increase their aesthetic look. This service is a reasonable way to renew the property and also boost its value, which means gaining money if you decide to sell.
Concrete foundations
Built from concrete blocks or with poured concrete mixture, foundations are the guarantee of any building's structural integrity, durability, and strength. It is very important to choose concrete contractors who have solid experience in building foundations and work with the best materials on the market. We also recommend going local: besides complying with the legal requirements, these concrete companies will know everything about the quality of the soil, if the plot is prone to landslides, has underground streams, etc.
Why hire a concrete company to repair cracks in the concrete foundations?
Besides installing new foundations, concrete contractors are also well experienced in fixing cracks in them, as well as in the floors. Have this problem? Do not hesitate to call the pros, as this can lead to serious damage of the whole building!
The method of action is to strengthen weak sections of your home foundation by installing steel slat reinforcement bars in the ground below cracking. To do it, residential concrete contractors use a variety of special tools such as high-performance jacks, pumps, and drills. In certain cases, special instruments are used for digging into the concrete foundation for a filling up of cracks.
How to find the best "Concrete contractors near me"? 5 steps
1. Go local
When looking to find the best "Residential concrete contractors near me", base your search on your zip code, high-rated reviews, and appealing completed projects.
2. Talk to previous customers
It is highly advisable to talk to their previous customers and see if they are happy with the contractor's job. Ask questions about the overall feel about the communication and management, the prices and the deadlines, the level of accuracy in following the contract.
3. Study the contract draft
Ask for the contract draft from your potential concrete contractor and study it very thoroughly, asking all of the questions that you have in mind.
4. Ask about the exact deadlines
It is much better to prepare for the project in advance, to know its exact schedule, and each of the stages deadlines. Each stage of the upcoming works has to be listed in the contract.
5. Make sure on the pricing transparency
Sometimes the prices that the contractor quoted are very different from the final budget. Make sure it doesn't happen to you and ask your potential residential concrete contractors if the prices are final if any hidden costs are to be expected — and double-check that it is written in the contract.
Over 300 Projects in Chicago and Suburbs
Chicago top-notch workmanship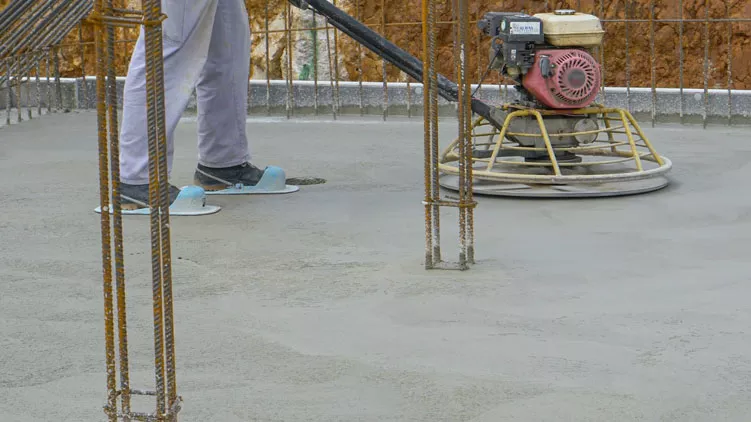 Masonry Chicago is one of the top concrete contractors in the Chicago, IL area. We have been on the market for more than two decades. Throughout these years we were making sure we are providing our clients with the best possible results. We are happy to see our multigenerational houses on the Chicago streets, to know that families are happy and safe behind solid and beautiful concrete fences, that cozy patios serve as shelters to happy friends' gatherings, and so on.
Our construction process is strictly based on industry standards for concrete materials. We provide high-performance services for any indoor or outdoor structures. And our staff is committed to their job so you can be 100% sure in the result. Have any questions? Dial 773-231-5371 today and discuss your upcoming concrete project with us! Or cruise through our website and stay informed about the latest trends in the concrete construction industry.
Can you pour concrete on your own?
Homeowners that want to save on hiring concrete contractors and also take more control of their construction process often choose DIY. Obviously, the decision of whether to start a concrete project on your own or not should take its scale into consideration.
We strictly wouldn't advise performing serious structural jobs on your own! It takes serious knowledge and experience to construct a safe, solid, and structurally integral building, wall, or foundation. But you can cancel the search of "Small job concrete contractors near me" in case the project doesn't really involve your or your family's safety.
Frequently Asked Questions
What should I look for in a concrete contractor?
First of all, experience. See, how long the company has been on the market and what concrete services it has provided throughout the years. The work of the contractor has to be licensed, certified, and complied with all of the legal regulations.
What can concrete contractors do?
Concrete services include multiple jobs:
Concrete house construction/restoration
Decorative works
Building/restoration of foundations
Building/restoration of concrete pavers, driveways, and walkways
Building/restoration of outdoor structures (patios, gazebos, etc.)
Building/restoration of fencing etc.
How many concrete contractors are there in the US?
There are more than 56,000 concrete contractors, officially registered in the U.S.
How much do concrete services cost?
It totally depends on the scale of the concrete service. A small job like a restoration of a crack in the concrete wall can be as cheap as $200, and building a concrete house can easily cost you $400,000, and more.
Look at
The Results of Our Masonry Works:
Building with a difference. Before and After: