Fireplace Construction by Masonry Chicago: Stands for Life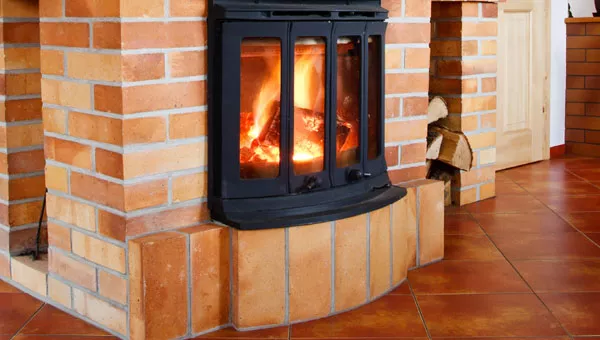 Are you considering building a new fireplace? If so, you might want to read this quick guide to fireplace construction by the masons at Masonry Chicago.
Fireplace Construction in Chicago: 20 Years of Experience, Good Prices
Are you considering installing a masonry fireplace in your home? If so, you might be wondering how to go about building a fireplace, how much fireplace installation costs, different considerations for masonry fireplace designs, and how to find reliable "fireplace contractors near me." These questions and more are covered in this quick guide to fireplace masonry by the fireplace experts at Masonry Chicago.
Home is where the hearth is
For centuries, a fireplace (or "hearth") was the most important part of a home – a central source of heat for warming the house and cooking, around which family life revolved.
Today, the advent of central heating, kitchen stoves, and other appliances means that the hearth has lost its centrality in day-to-day home life. But fireplaces still hold a special place in our imagination.
Everyone knows that a nice, well-made fireplace can be a unique source of warmth and comfort, transforming your "house" into a cozy "home" with its relaxing ambiance. In fact, nowadays burning wood is very much in vogue as a way to heat your home, and especially welcome in Chicago's cold winters. Looking for "Custom home builders near me?" Masonry Chicago has been on the residential construction market in the Chicago IL area for more than 20 years.
Family-Owned Company. 20 Years of Masonry Expertise
Build a Fireplace, Brick by Brick
The importance of quality fireplace construction
There are strict building codes for fireplace construction — and with good reason. A poorly made fireplace can present a fire risk in your home or cause harmful gases to seep into the rest of the house. Good fireplace installation contractors can advise you on the relevant standards if you are thinking of installing a hearth in your home.
Fireplaces must also be specially engineered to withstand extreme temperature variation and other stresses on the fireplace and chimney structure. And of course, they must "look the part" so the fireplace forms an elegant centerpiece in your room – rather than becoming a masonry eyesore.
Given these requirements and safety considerations, unless you are an experienced mason, it is always best to do a thorough search for "fireplace installation near me" and call in qualified fireplace professionals if you are thinking about building a masonry fireplace in your home.
Masonry Chicago has a wealth of experience when it comes to building fireplaces in the chicago area — whether you want to build a brick fireplace inside or are considering an outdoor fireplace installation. We can run you through various masonry fireplace designs and work with you to realize your dream fireplace for your home. Choose your general home contractor wisely! Ask for the licenses, the portfolio and the price estimates!
20

years of Masonry Expertise

50+

professional bricklayers

300+

masonry and tuckpointing projects
Ready to start your masonry project?
New Home Builders in Chicago. Custom Home & Remodeling
Fireplace construction basics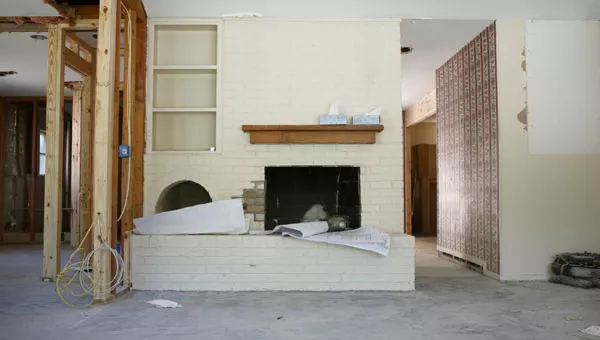 How a fireplace is built
In bygone times, fireplaces were often located in the center of a room, with the smoke rising up to a hole in the roof. Later, this design changed so that fireplaces are usually located at the side of a room and connected to a chimney that transports harmful smoke up and out of the house.
In general, most fireplaces still share the same basic design, consisting of the following key elements:
A foundation, typically made of concrete or solid masonry that must meet certain requirements in terms of depth and extension beyond the fireplace on all side
A firebox where the combustion takes place, usually sat on a masonry foundation
A flue to carry smoke up through the house. This can be a flue made of masonry with inner tiling or liner, or a flue made of more modern materials such as metal.
Other key elements include a damper that prevents air from the house from escaping via the flue when the fireplace is not in use.
In terms of materials, special heat-resistant fire bricks are used when building a fireplace so they can withstand the heat of the fire.
Fireplace design
Before building a fireplace, it is important to consider the design of the structure so that it serves the key functions. The fireplace must have an effective flue that removes smoke but also allows the fire to heat your house (rather than all the heat going up the chimney).
The materials you use — whether it is masonry brick, stone, or other materials – must be chosen to be durable and heat resistant but also to match the decor of the room.
Fireplace designs can also incorporate different features such as built-in seating or spaces for firewood storage.
How much does it cost to build a fireplace?
The cost of building a new fireplace can vary considerably according to the size and design of the fireplace, the materials used, and additional work needed such as preparing foundations or work on the adjoining chimney.
If you are considering building a new home and are wondering — "how much does a fireplace add to a new construction?" — it is worth remembering that while including an extra fireplace is indeed a major project, it is much easier to do this when a new building is being constructed, and that the addition can also raise the value of your new home.
For a more accurate estimate of how much it is likely to cost to build masonry fireplace, why not do a quick search for "fireplace installation contractors near me" or just pick up the phone, dial 773-231-5371 and speak to one of our advisors who can guide you through the factors involved and arrange an on-site consultation if needed.
Over 300 Projects in Chicago and Suburbs
Our services, quality assured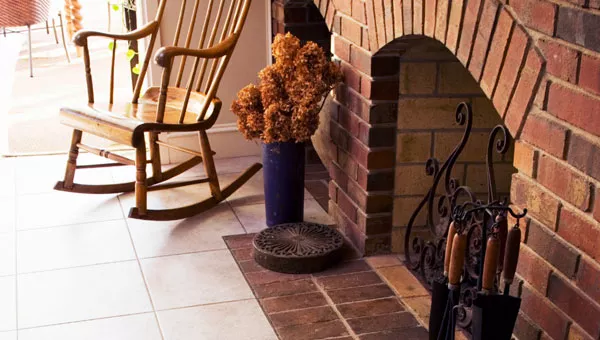 Masonry Chicago is located in the city of Chicago. Our specialists have two decades of experience in building fireplaces for satisfied customers in the region.
Our dedication to customer service and craftsmanship has made us one of the most recommended fireplace contractors for people searching for "fireplace installers near me" or "brick fireplace contractors" in and around Chicago.
So, if you want advice on masonry fireplaces designs, are thinking of building a fireplace in your home, or think your fireplace might be in need of repairs, we can run you through all the options and assist you with any fireplace services required.
Other services from Masonry Chicago
Apart from from being known as great fireplaces installers, Masonry Chicago also has a full suite of in-house masonry expertise to suit any project you have in mind when it comes to looking for residential masonry contractors.
In addition to building new fireplaces, we also can also carry out related repair work such as brick chimney repair or fireplace brick repair.
Or, if you are undertaking a new project and looking for "new home builders chicago" we are also happy to discuss further with you and arrange a consultation.
In case you are looking for general contractors Chicago, we also work as general contractors on a wide variety of buildings — including homes, townhouses, condominiums, and commercial properties.
Look at
The Results of Our Masonry Works:
Building with a difference. Before and After: