Get the Best Concrete Foundation Cost with Masonry Chicago
Get a Quote from the Best Waterproofing Companies in Chicago
We all understand that water damage can be a big issue for homes but may not know exactly what masonry waterproofers and basement waterproofing specialists do. Keeping your home dry is a very important task and shouldn't be trusted to just anyone, so working with the best waterproofing contractor is vital. Learn exactly what waterproofing companies do and how to choose the right one for you. New home builders would make your dream of a perfect house come true.
If you are in Illinois, Masonry Chicago has a team of experienced and professional specialists with decades of experience, a fantastic track record, and glowing customer reviews. Discuss your waterproofing needs with us now by calling 773-231-5371 or emailing [email protected]
What does a waterproof contractor do?
If you are having moisture problems anywhere in your home or commercial building you should find reliable local waterproofing contractors whether they are a general waterproofing contractor, a more specialist basement waterproofing company, or a commercial waterproofing company. They should be able to give you a free inspection and quote for the waterproofing cost, to solve your specific problems.
Foundation waterproofing and repair
A damaged foundation or old waterproofing can cause problems with dampness coming into your property which can lead to a host of other issues. Water damage can cause your foundation to corrode and even crack which can cause serious problems including structural damage.
If this is the case you may need to find foundation waterproofing companies near me (sometimes known as below-grade waterproofing) or foundation repair experts. They will apply special coatings or membranes to your foundation and repair any cracks in the foundation.
If you have a crawl space foundation and your home has moisture issues you can have crawl space waterproofing or crawl space encapsulation carried out. This process lines the space under your house with a  polyethylene barrier, similar to that used in some home swimming pools.
Family-Owned Company. 20 Years of Masonry Expertise
Residential Masonry Construction Services
Basement waterproofing
In areas with heavy rain or a naturally high water table, your basement will need to keep out a lot of moisture from the soil. Whether you have an older finished basement where the original waterproofing is no longer effective or an unfinished basement that you want to make into a livable space, basement waterproofing companies will prevent the problems that come with a wet basement and ensure your house and basement walls remain dry and mold-free for many years to come.
There are various options and components to basement waterproofing and these basement systems include:
Drainage systems – ensuring your basement is well-drained by installing an interior drainage system and a sump pump installation is one of the most cost-effective ways to keep your basement dry through interior waterproofing.
Sealants and epoxy injections – these products are applied to the interior walls of your basement and prevent water from seeping into the space. However, they are not enough on their own and should be used alongside a good drainage system.
Exterior waterproofing – this involves putting membranes on the exterior walls of your basement and installing exterior drainage, sometimes called a french drain. While more expensive than interior drainage, exterior drainage is one of the best ways to keep your basement dry, helping to keep the water away before it can become a problem.
Masonry exterior waterproofing
For brick or other masonry buildings waterproofing can be a good idea. Bricks are porous and can hold water, especially in a wet climate. If you have cold winters this can cause the bricks to crack due to the expansion of freezing water.
This type of waterproofing is generally done by applying a sealant to the exterior walls.
20

years of Masonry Expertise

50+

professional bricklayers

300+

masonry and tuckpointing projects
Ready to start your masonry project?
Masonry Sealing & Waterproofing Solutions - Basement Waterproofer in Chicago
Choosing the best waterproofing companies near me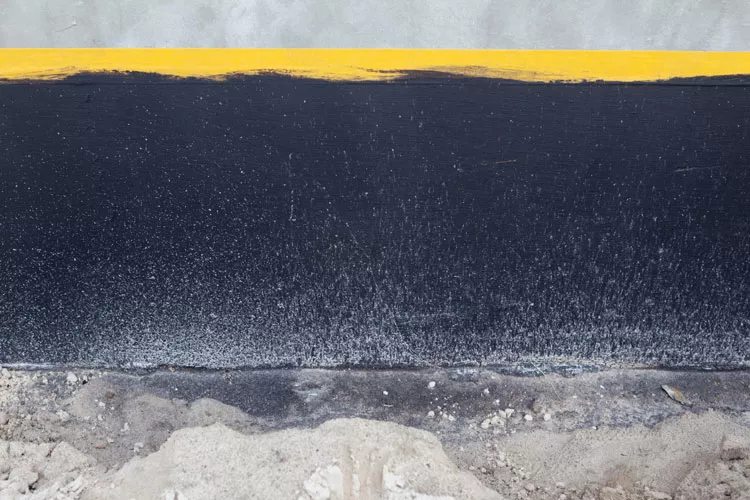 Location – a local company or a company with a local presence is the best option for you as you won't have to pay high call-out fees and you will be able to communicate with them quickly and in person.
Licensing – check and see what the licensing requirements are in your state or city. For example, in Chicago, Masonry Chicago is fully licensed and insured as general contractors, protecting property owners.
Inspections – what sort of inspections will they carry out prior to recommending a course of action. According to Consumer Affairs, a thorough inspection should check for high-level issues (water coming in at ground level or higher), problems with basement walls and floor or foundation slabs, and any problems with sealants or equipment (e.g. a failure in your sump pump system).
Pricing – the Better Business Bureau suggests you get several quotes and always make sure you understand exactly what the quotes cover and what they don't include. You should also see if there are any warranties offered and what they include and exclude.
Services offered – you want to make sure the company you are working with has prior experience with your specific issue and if you have a specialist issue try and find a company that specializes in that area.
Reputation – customer testimonials and reviews are a useful source of information, especially for customers with similar problems to you.
Over 300 Projects in Chicago and Suburbs
Frequently Asked Questions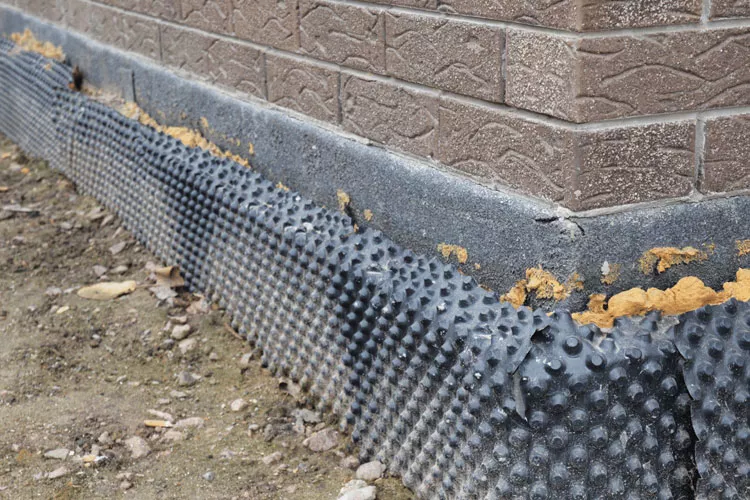 What is a waterproofing specialist?
A waterproofing specialist will understand the problems caused by water damage, whether from groundwater, flooding or rain, and will be able to recommend the best waterproofing system for your specific needs.
Which company is best for waterproofing?
The best company for your specific needs will depend on a range of factors including whether you are looking for general waterproofing companies or more specialist top basement waterproofing companies. Some questions you can ask include:
Are they local or do they have a local representative?
What are your waterproofing needs and do they specialize in that area?
What warranties do they offer?
Do they have customer reviews and ratings and how happy are their customers?
In Chicago, Masonry Chicago offers a full range of masonry and concrete waterproofing services and has a huge number of positive reviews from their customers. With more than 20 years of experience and an in-house team of experts, you can trust them for all your waterproofing needs.
Which basement waterproofing is best?
The best way to ensure your basement is waterproofed is to first ensure there is adequate drainage, both internally and externally. Installing sump pumps to remove any water that gets in is also an important measure.
Depending on the water table in your area and your specific basement needs, experienced waterproofing contractors will be able to recommend the best combination of drainage, sealants, and membranes for you.
Find the best waterproofing company, Chicago
In Chicago, Masonry Chicago has been operating for over 2 decades, building and waterproofing a wide range of masonry and concrete structures, from brick homes and commercial buildings through to concrete foundations and basements.
With hundreds of glowing reviews and a team of trusted professionals in-house, you can rely on them to solve your waterproofing problems and keep your home or commercial buildings safe and dry. Find out more and discuss your specific needs with our experienced team today, by calling 773-231-5371 or emailing [email protected]
Look at
The Results of Our Masonry Works:
Building with a difference. Before and After: