Masonry Chicago Complete Cost to Brick a House Guide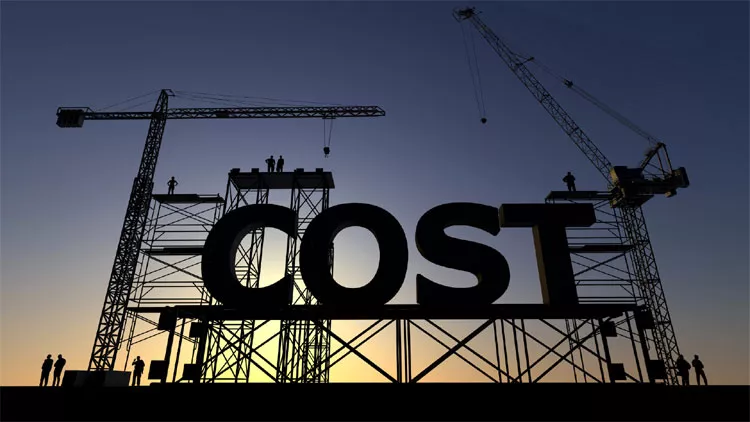 How Much Does it Cost to Brick a House?
Brick homes have a classic style and elegance as well as a sense of strength and solidity. But did you know that most brick houses built in the US today are actually wooded framed homes clad in brick? This is for many reasons including cost and practicality. Masonry Chicago shares their insights into brick and brick-clad houses and the approximate costs for each in this in-depth guide. For a free consultation to discuss your brick home or brick veneer project contact Masonry Chicago today on 773-231-5371 or email [email protected]
A brick house or brick siding
When you see brick houses many of them will have brick veneer or brick siding but what are the benefits and differences of these three options.
Brick built house
While brick-built homes aren't as common these days, until World War II brick and masonry-built homes were a popular choice, and many of those houses are still standing. If you see a newer brick house it's almost certainly a wood frame home with either brick siding or brick veneer. But solid masonry-built brick homes have some benefits.
Pros
Long-lasting – As you can tell from many of the older brick structures you still see today, these houses are very long-lasting and durable.
Low maintenance – Bricks are great for climates with high humidity as they are naturally mold and rot resistant, which means they require little upkeep. They are also safe from termites or other insects that damage wood-framed structures. Bricks look good for a long time as well and don't require re-painting every few years.
Energy-efficient – bricks are a great material for keeping your home warm or cool, and when combined with modern insulation they will result in a very eco-friendly build.
Environmentally friendly – Bricks are made from natural materials and can either be re-used or recycled when the time finally comes to take down the house. Their manufacture also doesn't require any harsh chemicals, so there are no chemicals to leach out into the environment.
Fire-resistant – bricks are naturally fire-resistant, unlike wooded homes, making them a safer choice.
Cons
Expensive to build – one of the main reasons that houses are rarely built from bricks anymore is the additional costs of this type of construction. And it can also be difficult to find a general contractor or builder who can build this type of house for you. However, if you're in the Chicago area, contact Masonry Chicago, to enquire about their brick construction services.
High maintenance costs – while brick homes may not require a lot of maintenance when they do the work can be expensive and time-consuming. Re-pointing the mortar is a job that will need to be done as mortar isn't as durable as bricks, and it can cost around $8 per square foot of mortar that needs to be repaired or replaced.
Extreme temperature shifts – brick houses are not suited for climates with extreme temperature changes. While they cope well with cold and heat and can adjust easily to normal temperature fluctuations, if you are in an area of rapid temperature changes bricks are a bad idea as they will expand and contract rapidly causing them eventually to crack.
Geological shifts – if you are in an area prone to earth movement you should probably choose a material other than bricks, as they are rigid and liable to crack due to subsidence or other earth movements.
Expensive to remodel – if you decide to extend or remodel your brick home, it can be a costly and complicated job. Especially if you want the color of bricks in the addition to match your original brickwork.
Family-Owned Company. 20 Years of Masonry Expertise
Brick siding house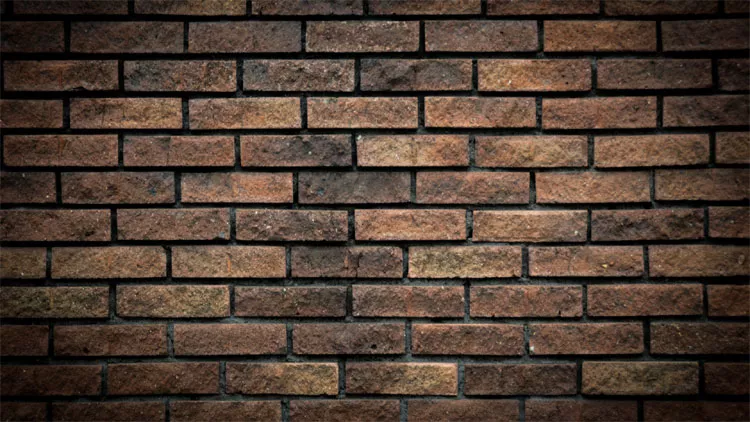 Installing brick siding on a wooden framed house is an appealing choice for many. When we say 'install brick siding' we are referring to building brick exterior walls of your house, made with real bricks. However, the interior of the house will still most likely be wooden-framed. This is also called 'face brick siding'.
Pros
Longer lasting than brick veneer.
Can offer some structural support to a house.
Works well in all climates.
Gives your house a fire-resistant exterior.
Resistant to mold, rot, and pests.
Low maintenance.
Cons
Requires a mason to install which can be costly.
Not suited for all foundation types as it's heavier than other siding options.
Needs to be installed by an expert to ensure it's properly placed and flashed to avoid any water damage.
Requires additional insulation.
Brick veneer house
The final and most common option is brick veneer, which is either individual thin bricks or faux brick wall panels that are attached to the exterior of your home, in much the same way as other sidings, like vinyl siding or wood siding. Brick veneer siding is definitely more of an aesthetic choice than a structural choice.
Pros
Cheaper than face brick siding.
Easy to install and replace.
Can be longer lasting than many other siding materials.
Fire-resistant.
Cons
Not as long-lasting as brick face siding.
Faux brick siding is not as sound, fire, and weatherproof as solid brick siding.
20

years of Masonry Expertise

50+

professional bricklayers

300+

masonry and tuckpointing projects
Ready to start your masonry project?
Family Owned Masonry - Residential Masonry
What does it cost to brick a house?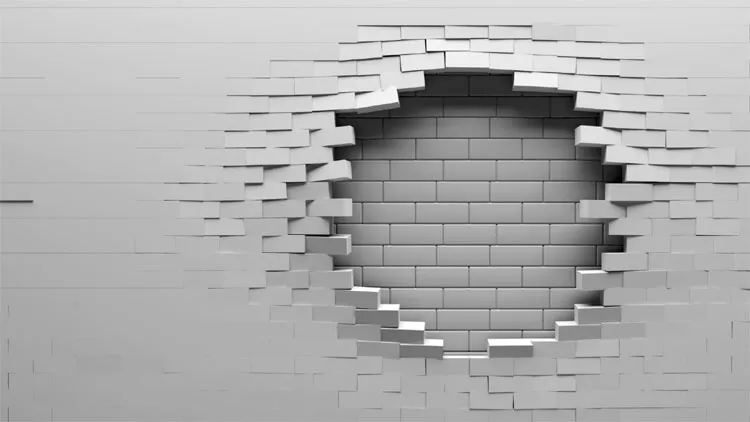 Now that we've looked at the main options for creating the brick home of your dreams, let's look at the relative costs of all these different options. Remember there are various reasons these costs will differ including:
Your location in the country
Labor costs in your area
The exact type of bricks chosen
How big the house is and whether you want full or partial siding
If existing siding needs to be removed
Brick siding cost
Face brick siding uses real solid bricks, but only one layer thick, rather than brick structures or walls which are generally more than one layer thick. Labor costs are higher for this type of brick siding as it requires the skills and expertise of a skilled mason. They need to lay brick and use mortar to create an exterior wall.
The cost of installing brick siding of this type is usually around $14 – $28 per square foot, with bricks alone costing around $5 per square foot.
Real brick veneer siding cost
Real brick veneer siding uses real bricks, which are usually less than 1 inch thick, attached in strips. They look more like tiles and are installed in the same way as tiles. Brick veneer offers a protective layer to your house while also looking attractive. They offer some benefits of real bricks, such as being fire-resistant and low maintenance.
The cost of this option is usually around $10 – $20 per square foot.
Faux brick veneer cost
Faux brick veneer is another option to get a brick look on the outside of your house, without actually using real bricks. These veneer panels are made from various materials including manufactured stone strips or polyurethane panels. They are much lighter than real brick veneers and are attached to the exterior walls of the house.
These faux brick veneer siding panels cost around $9 – $15 per square foot.
Cost to brick a 2,500 square foot house
When looking at the overall cost to brick a house, we use the approximate average size of a new house built in 2021, which is 2,500 square feet.
The price range to install brick siding on the exterior walls of a wooden-framed house can range from $10,000 to $75,000. However, the most common price is around $18,000.
Over 300 Projects in Chicago and Suburbs
Frequently Asked Questions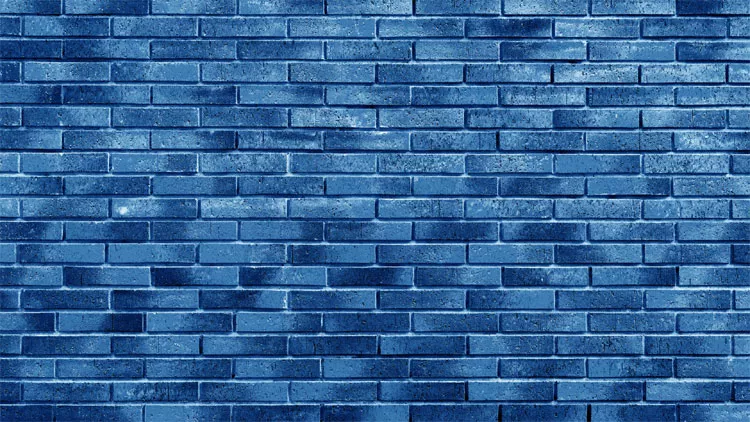 Are brick homes cheaper to build?
On average it's more expensive to build a solid brick home, per square foot, than a traditional wood-frame or stick-built house. The expertise required, from masons, is also harder to find, which can add to the cost of construction.
While brick houses are more durable and long-lasting than wood-framed homes, depending on the climate and geology, they are rarely built these days. This is in part due to the higher costs and longer time frame required to build them.
Is it cheaper to build a house with wood or brick?
Wooden framed homes are usually much cheaper to build than brick houses, coming in at around $100 – $155 per square foot depending on where in the country you are based and what style of house you are looking for.
While, under certain circumstances, bricks homes are longer lasting than wooden houses, they are not a popular choice nowadays. However, adding brick siding or brick veneer to a home can give some of the benefits of brick at a lower cost.
How much does it cost to build a brick house per square foot?
As building solid brick homes is so uncommon in the US, figures of the square foot cost are hard to find. However, using real brick siding on a wooden framed house will cost from $14 – $28 per square foot and real brick veneer will come in at around $10 – $20 per square foot. A slightly cheaper option is faux brick veneer panels which cost around $9 – $15 per square foot.
How much more expensive is it to build a brick house?
If you choose brick siding it's usually the most expensive type of siding, other than stone siding. For comparison here are the costs per square foot for a few popular types of siding:
Wooden siding – $2 – $6
Vinyl siding – $3 – $7
Aluminum – $3 – $11
Brick siding – $8 – $18
Stone siding – $10 – $45
Chicago's expert mason and brick siding installer
When looking for brick construction or brick siding installation in the Chicago area, speak to the experts at Chicago masonry. Our team of expert brick siding professional installers has been honing their skills for over 20 years, ensuring that your new brick home will look as beautiful as you imagined it. To find out your exact brick installation cost call 773-231-5371 for a free estimate.
Look at
The Results of Our Masonry Works:
Building with a difference. Before and After: