Build a New Cinder Block Garage with Masonry Chicago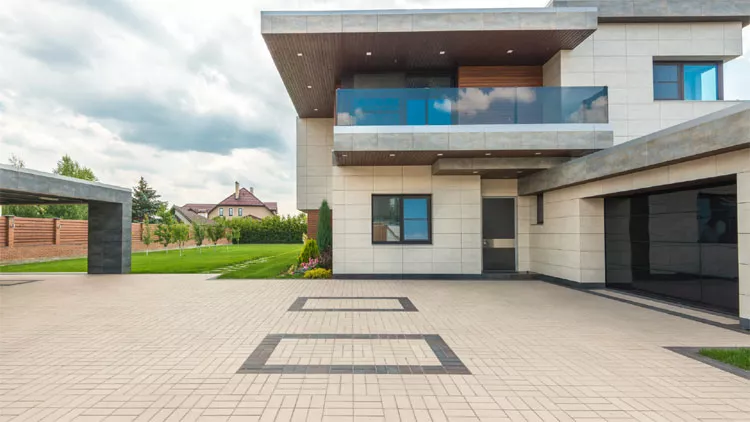 Order Cinder Block Garage Construction Now: Fast and Affordable!
A garage is an essential part of the residential estate. Living in a tiny house or a grand mansion, every homeowner needs shelter for his car. The construction industry has many solutions for building garages, but a lot of them are expensive and time consuming. A cinder block garage is the cheapest and fastest way to install it at any location! Besides the obvious practical benefits, a good garage can significantly increase the overall value of your property.
Sounds appealing? Give us a call today on 773 231-5371 and get your free estimate! Masonry Chicago has been in the garage building business for more than 20 years. Our specialists can explain to you the major differences between a concrete block garage and the one with cinder block walls. We are ready to offer you free professional advice 24/7!
What are cinder block walls?
Cinder block walls are constructed from cinder blocks — a very popular material in residential and commercial construction. The concrete mix of these blocks contains ash cinder which makes them light, easy to shape, and assemble. Because of the physical properties of this CMU (concrete masonry unit), it is not used for building bearing walls and foundations — it cannot withhold very heavyweights, as the concrete block does. This property, actually, makes cinder blocks for garage construction.
Why build a garage from cinder blocks?
Cinder blocks are very versatile building material, allowing relevantly easy construction of non-bearing structures of any size, and pretty much any shape. Need space for one car? Or maybe you own a whole fleet? Consider this option! Cinder is durable, weather, and fire-resistant… which makes it perfect for building garages. Besides that, the lower material cost will allow you to significantly save, especially in comparison with the installation of a garage from brick or natural stone. Properly built and insulated, this garage will be energy efficient and definitely the cheapest solution. So you can save and finally finish that patio in the backyard!
Family-Owned Company. 20 Years of Masonry Expertise
Benefits of cinder block garages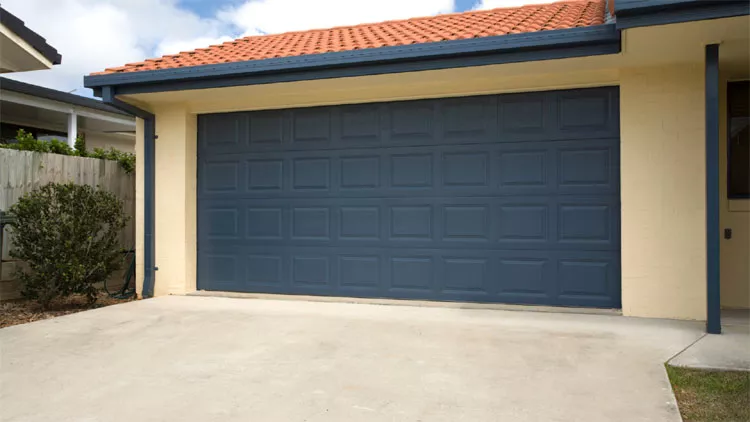 Durability, weather, and fire resistance
Strength: stronger than wood or steel frame buildings, can hold any roofing's weight
Low maintenance: the structure doesn't require special care
Versatility: possible to build a garage of any size, height, floor plan
Cinder blocks are easy to work with, to shape
The properly insulated structure is energy efficient
Can add interior walls of any configurations
Exterior walls can have pretty much any design that you want: from vinyl siding to wood or paint
How much does a cinder block garage cost?
The average price to build a new garage from cinder blocks is around $35-55 per square foot, making a two-car structure building budget around $20,000 – $30,000. Amongst quality and durable options, it is the cheapest way to install a good garage on your property.
In order to secure yourself a safe, durable, and truly functional structure, hire an expert contractor to complete the job, do not test your, trying to perform a DIY. Trusting the work to specialists gives you multiple advantages: from a free estimate that will help you to evaluate the overall cost of the project to the compliance with all of the legal local requirements, zoning regulations, etc.
How long does it take to build?
Typically, from the foundation to the roof, the building of a garage takes around 3 weeks, depending on it's size, location specifics, weather, and other factors. Do you already know what kind of concrete block garage you want to build? Give us a call at Masonry Chicago on 773 231-5371 and we will give you a free cost and time estimate, and provide you with a few interesting ideas.
20

years of Masonry Expertise

50+

professional bricklayers

300+

masonry and tuckpointing projects
Ready to start your masonry project?
Family Owned Masonry - Residential Masonry
5 kinds of garage works that you order at Masonry Chicago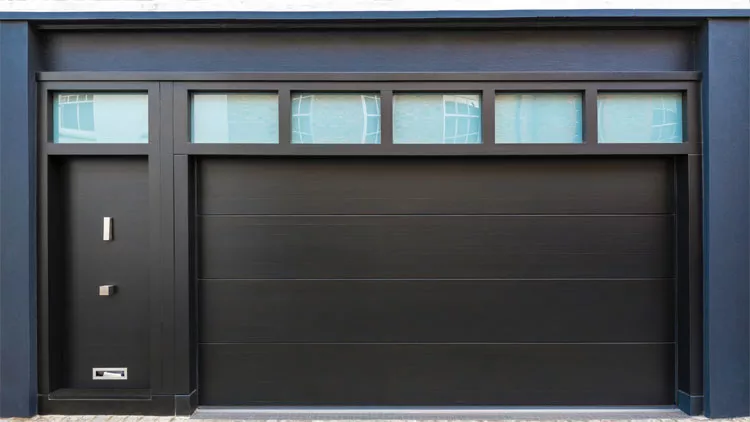 A detached garage
An attached garage
Garage addition
Garage renovation
Garage extension
Building a cinder block garage: step-by-step guide
Step 1: Defining size and location
A 12 x 20′ garage is 240 square feet and can be used for a single car. A larger garage of 18 x 24′ measures 432 square feet and can be used for at least two cars.
Step 2: Laying the area out
Installation of stacks in all of the corners of the future garage walls and nailing 2×6 form boards in the corners around the perimeter. Reinforcing them with stacks, placed about every 3 ft away.
Step 3: Making the foundation
Digging the footings out
Digging the footings out — load bearing part of the structure that will hold the weight of the walls and roof. Proper footings have to be around 1 ft wide and 20′ deep. Add the extra 2′ to the slab area (it will create a vapor and sand layer).
Rebar installation
Placement of two 1/2′ rebars all along the bottom of the footings (horizontally). Making sure that a dobie block is placed underneath (3′) each of the rebars in order for it to be 3′ above the ground. Running a length of 1/2′ rebars over the top of the footings.
Placement of foundation bolts
Placing foundation bolts that will hold the sill plates and spray the concrete chemical on the inner part of the form boards (prevents wood and concrete sticking together).
Addition of sand into the slab area
Pouring 2′ of sand into the slab area. Installation of a vapor barrier in the middle, smoothing the sand down and lightly wetting it. Laying out 1/2′ rebar grid 16′ of the center.
Pouring the concrete in
Now it's the time to pour the concrete mixture into the footings. The inside form board is removed after 2 hours and the garage slab is poured in.
Once the materials are settled, cinder blocks are ready to be laid out, the construction begins. The size of a garage can vary depending on the use of it. Of course, more concrete is needed in gardens than in an industrial garage. List the essentials when constructing cinder block garages.
Step 4: Building the walls
Right now the builder will be placing the cinder blocks on the top of each other, fixing them with a mortar mix, and removing the extra mortar with a trowel.
Step 5: Roofing installation
After the structure is ready, the roofing is installed. The garage is ready for the final works: insulation, door/window installation and the exterior design.
Over 300 Projects in Chicago and Suburbs
Building a cinder block garage — final thoughts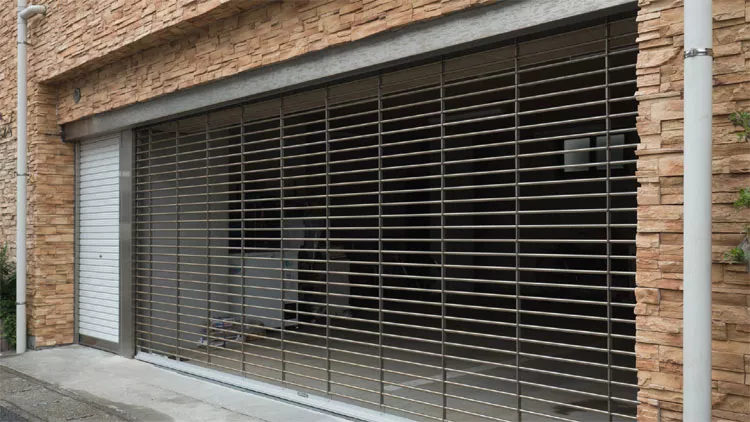 Cinder blocks can be a good option if you want to build an enclosed garage. They are strong and are able to withstand the loads of any roof. Cinder block is even preferred by builders who construct industrial structures since it can be more tolerant to fires or explosion threats and is less likely to sustain long-term damage from leakages. The wood or metal framed structures are less solid and strong, and are not susceptible to mould. Cinder block garages are cheaper than the ones from brick, natural stone or concrete, but are more expensive than garages with wood or steel frames.
Frequently Asked Questions
How much does it cost to build a 24 x 24 block garage?
Typically, a 24 x 24 new garage would require around $29,000 investment to build.
Are cinder blocks cheaper than concrete blocks?
Yes, they are. The price difference is around 1,5% – 2%.
Is it cheaper to build an attached or a detached garage?
If we are talking of a cinder block wall construction, to build an addition to the existing garage would be cheaper as the builder will be using one of your house walls.
Why build a detached garage?
A detached garage can not only provide the additional space, but also an additional income. Detached garages are good investments. Building an independent 2-car garage could produce an additional 100% to 200% percent return on an apartment rental income.
Look at
The Results of Our Masonry Works:
Building with a difference. Before and After: