Get Your Block Calculator for Wall Project | Masonry Chicago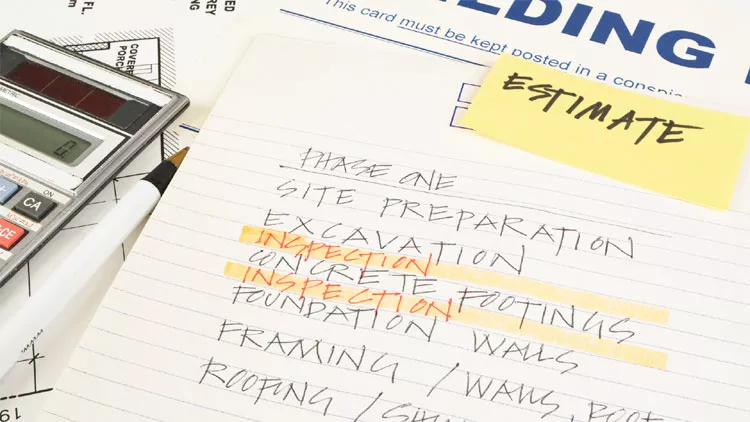 Block Calculator for Wall Construction: Get it and Save on Any Project
When planning a residential or commercial building project, it is essential to determine the exact budget beforehand. Imagine constructing the foundation of your house and realizing you are out of cash in the middle of the process!
Getting a lot of requests on estimates of the concrete block wall construction, Masonry Chicago specialists have decided to create this calculator for everyone who is planning new buildings with concrete block walls. Successful implementation of numbers, provided in this article, will depend mainly on choosing the right contractor, preparation for the job, and understanding all of the necessary requirements and specifics.
If you need a custom estimate, for example, a retaining wall block calculator, always feel free to contact our specialists that are happy to assist you. Dial 773-231-5371 and talk to our experienced builders now!
Chose the right contractor for your building project
Here at Masonry Chicago, we have been on the Chicago building market for more than 20 years and have successfully completed hundreds of block construction projects. We know the process to a ti: from the number of concrete blocks and what materials needed, to the total amount of effort and labor. We guarantee a safe process in compliance with all of the legal regulations and zoning codes. Give us a call today at 773-231-5371 in case you need a real-time concrete block calculator, and we will provide you with the exact expenditures for your future masonry project.
Basics: where to begin?
Block construction is an efficient way to create new walls or to replace brickwork or poured concrete in pretty much every type of building. Concrete blocks are concrete masonry units (CMU) widely used for multiple purposes. The Wall block calculator for wall construction and the exact numbers to spend, therefore, will depend on the kind of blocks you are going to use in your project.
Family-Owned Company. 20 Years of Masonry Expertise
Concrete blocks needed: determining the type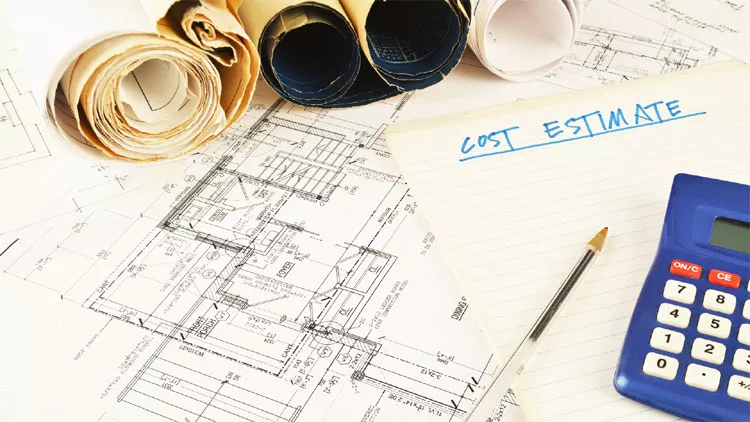 There are two main types of concrete blocks: pure concrete and cinder blocks. The first kind can be both solid or feature a hole on each side or a few cavities to reduce its weight and cost. Concrete blocks provide a good basis for concrete block construction. The second kind consists of cement, sand, concrete, and coal ash are called cinder blocks. The latter is a lighter and less dense type which is approximately 1,5% cheaper than concrete blocks.
In order to know how many blocks you need overall, you need to decide which kind you are going to use first: a cinder block calculator, a concrete block calculator, or maybe a cement wall calculator. After that is done, you can proceed to the process of estimation.
Construction projects using concrete blocks
Use a wall block calculator to estimate the number of concrete blocks for these projects:
New buildings that need to withhold heavyweights
Old buildings in need of a concrete block wall reinforcing/replacement
Any building with the need of a replacement of concrete broken blocks
Construction/repair of foundations (basements)
Any building with bearing walls
Heavy industrial structures of big square footage
Multigenerational family residences
Construction projects using cinder blocks
Use a cinder block calculator to estimate the number of cinder blocks for these projects:
Affordable housing projects with a low total cost
Any buildings with non-bearing walls
A retaining wall construction/retaining walls reinforcement
Fencing and freestanding (garden) walls
Outdoor structures that don't need to bear heavyweights
Attached or detached garages
20

years of Masonry Expertise

50+

professional bricklayers

300+

masonry and tuckpointing projects
Ready to start your masonry project?
Masonry Construction Costs - Average Costs For Masonry Work
Concrete block calculator: step-by-step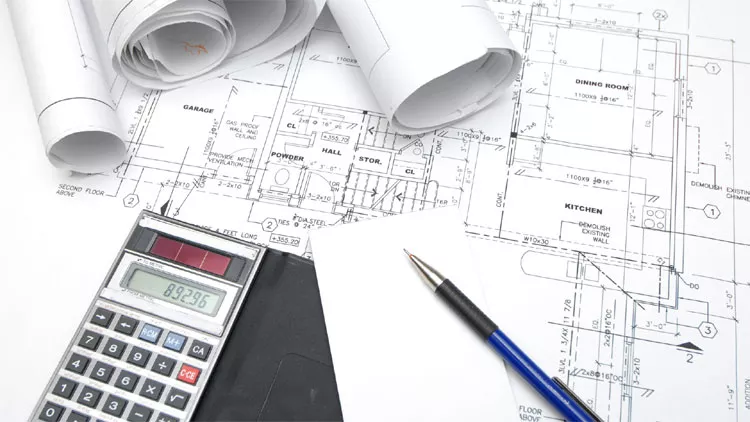 Now, when you know what To calculate concrete blocks and the materials needed, we need to approach the construction process step-by-step.
1. Determine the dimensions of a building
You must determine the dimensions of the building to understand the number of blocks needed. This is the first step of an overall block count process. Knowing the size of the building and the scope of work, the contractor can understand the approximate total number of bricks that he and his team will need.
2. Choose the block size
The most commonly used block size is 8 x 8 x 4 inches long and 8 x 8 inches wide. The thickness of your block is NOT crucial when determining the total number of masonry blocks you need, but is vital for the estimate of the quantity. The typical thicknesses are 4′′, 7′′, 8′′, 10′′, 12′′ or 14′′. The nominal size is the actual block size and includes a mortar joint of 3/8′′.
3. Calculate the number of blocks
In this paragraph, we will determine how many cement blocks are needed to build a regular apartment wall. Let's say that the wall that we are constructing is 10 ft wide x 50 ft high. Its total area is 10 * 50 = 500 ft. If using 16″ x 8″ blocks, the area of every single block is 128 square inches. Divide it by 144 and you will get the area it covers — 0.89 sq. ft. Multiply both numbers and get the number of concrete blocks needed: 500 x 0.80 = 445.
4. Estimate mortar for a block wall
Calculation of mortar required on the joints on the concrete block walls depends upon the mortar used. Cement needs 3 bags per 100 blocks on average. To understand the number of bags needed, divide the number of blocks by 333.3. Standard mortar is a 1:3 mixture of cement with sand; that's about 4.4 pounds for one bag. You can buy pre-mixed bags of mortar, which typically contain around 12 portions of mortar for a 220.5-pound container. Use our calculator if you need to add mortar bags.
5. Count the insulation blocks
Insulation is necessary for pretty much every building that has both exterior and interior spaces. To count the insulated area, simply measure the height and the width of the wall and subtract them to know the total dimensions of your wall.
6. Know the tools needed to install a concrete block wall
The installation of concrete blocks requires special equipment and a number of tools, and every professional builder has a wall building masonry toolset. This is what it usually includes:
Wheelbarrow
Nylon string
Spirit level
Brick jointer
Shovel
Trowel
Club hammer
Bolster
Over 300 Projects in Chicago and Suburbs
Frequently Asked Questions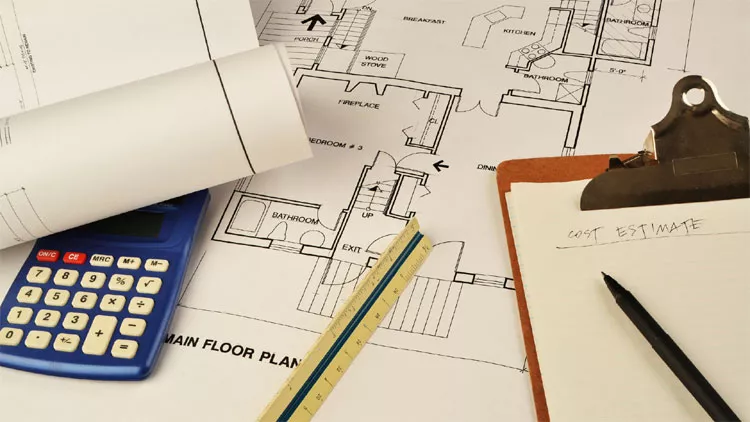 How do you calculate wall blocks?
A typical cement block size is 16 x 8 inches and covers the area of 0.89 feet (16″ x 8″ = 128″/144 = 0.89 ft). Multiply it on your wall size in square feet and get the number of blocks: 0.89 x 300 = 267.
How many blocks do I need per square foot?
The rule of thumb for the concrete wall is 1.1/8 blocks / square foot.
Who installs block walls?
Builders, contractors and masons. In order to find the best one, go local and carefully explore the portfolio and the testimonials. If you are looking to build a block wall in the Chicago, IL area, consider getting your free block calculator for wall construction from Masonry Chicago specialists. We have been building from the concrete block for more than 20 years. Dial 773-231-5371 to discuss your project with out builders!
Look at
The Results of Our Masonry Works:
Building with a difference. Before and After: