Looking for the Home Builder in Chicago? Choose the Best!
Considering building a new home? Then Masonry Chicago, home builders with more than 20 years of experience, have created this guide especially for you.
Masonry Chicago — Home Builder With More than 20 years of Experience
Thinking of building a house and about to search for "builders near me"? Custom home construction is a complex process with many moving parts and potential pitfalls, so it pays to do your homework when looking for a home builder in Chicago IL. In this guide, the specialists at BM International run you through some basics to know before you talk to brick home builders so that your custom built dream home becomes a reality.
Build your dream home
Surely few things are as exciting as imagining an ideal new home for your family and seeing those dreams turn into reality.
The thought of living in a building tailored just to your needs is one that appeals to everyone – and one that has become even more popular with the proliferation of TV shows and online content related to home design and real estate makeovers.
But building a new home is a major investment and unfortunately, in addition to happy endings, the annals of home building are also littered with tales of dreams that turned into nightmares because of unreliable or even dishonest contractors, shoddy construction, massive cost overruns and delays, or finished buildings that fail to match expectations.
Homes We've Built (exterior & interior)
How to find a home builder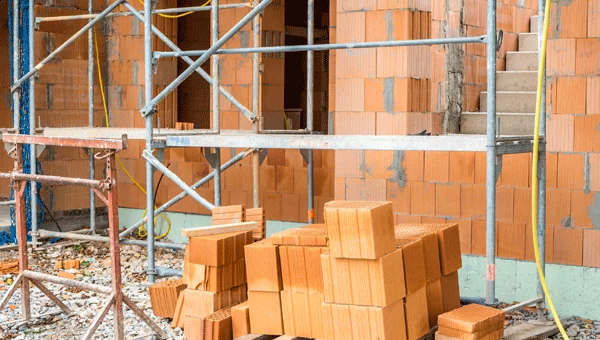 Hiring the right home builder in Chicago IL can make or break your experience of building a custom new building. It is important to find a certified outfit that is an experienced and reliable general contractor that can oversee the whole process.
There are many different steps and elements involved in building a custom home, starting with the design and permit application process, and moving on to all the different trades required in construction such as masons, carpenters, electricians, and plumbers.
But how to choose out of all those Chicago home builders that come up when searching for "new home builders near me"?
Don't leave it to guesswork or blindly trust sales talk – among all those home builders in Chicago Illinois, choose a contractor that has a deep portfolio of successful projects and satisfied customers under their belt in the local area.
A proven track record as custom home builders
At Masonry Chicago, over the last two decades, we have built all kinds of new custom homes for our satisfied customers across the Chicago area. Whether the project is big or small, we bring our "A game" to every new build.
Our impressive portfolio of over 300 completed projects includes family custom homes in residential communities, townhouses, condominiums, high energy star rating sustainable commercial buildings, and shopping plazas.
That's why we have become one of the most sought-after custom home builder outfits when it comes to people searching for "new home construction near me" — whether that be in the city, new home builders Chicago suburbs, or in the surrounding areas.
A full range of construction services — all under one roof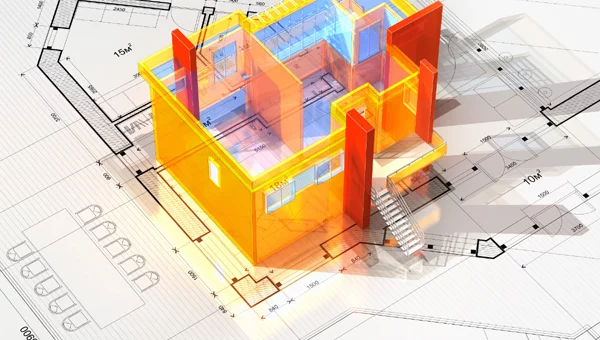 Managing a new build project can be complex and daunting. Multiple different trades and contractors may be needed and coordinating these processes and managing the people involved can be a stressful full-time job in itself, with plenty of scope for things to go wrong.
One of the strengths of Masonry Chicago that makes us stand out from competing home builders in Chicago is the comprehensive range of construction services we can provide. Having access to this range of skills and expertise – both in-house and through our network – allows us to act as your single source masonry construction company. Because we take care of all the various different aspects of building a new home, the customer's experience of building a new home can be smooth and hassle-free.
In addition to operating as a certified residential general contractor, we also work as specialized local concrete contractors, brick masons, and stone masonry contractors — as well as offering a host of other services befitting an all-around masonry construction company.
So, with Masonry Chicago, all it takes is one phone call to start turning your vision of a dream new home into a reality. Working with us, our team of home builders in Chicago will guide you through each step of the process, from the initial design concepts right through to the final walk-through and any follow-up maintenance needed.
Getting started building a custom home
The process usually begins with a planning stage. In this phase, plans are drawn up by the architect working with the client.
These plans must then be cleared with the relevant authorities. For example, in Chicago IL, a new building construction that requires architectural drawings must go through the Standard Plan Review to get the proper building permits from the Department of Buildings. These ensure that the construction work complies with all local standards.
Once the green light is given for a new construction project, work can start to prepare the site. From this point, a general contractor is usually responsible for overseeing the day-to-day work on the construction site. Foundations are laid, pipes and trenches for utilities are put in, and construction starts from the bottom up.
Your dream home will gradually appear as the supporting structures, floor system and walls, exterior, and then interior are built and filled out, complete with all plumbing, electrical systems, insulation, and the desired fixtures, features, and finishes.
We will be with you to oversee every step of the way through to the day of our final walkthrough when you can inspect your brand new home construction.
Commitment to craftsmanship and cost control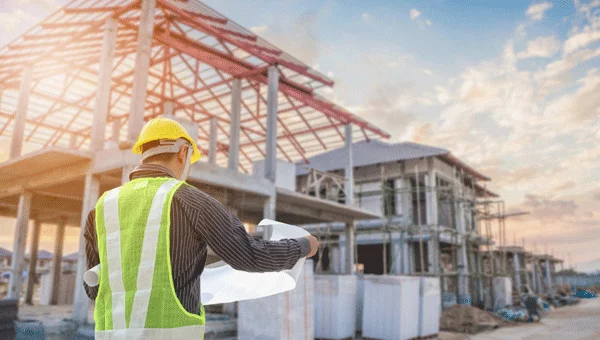 At Masonry Chicago, our specialists are deeply committed to quality and customer service. We take great pride in our work, paying close attention to every detail so that the finished construction project matches your requirements and expectations. We work closely with some of the best artisans, architects, and craftsmen in the industry to make sure that your custom home meets your expectation and the very highest standards.
​​At the same time, Masonry Chicago also prizes efficiency. Our close and longstanding working relationships with local suppliers and vendors combined with our exacting project management means that we can utilize time and resource in the most efficient way possible at each step of the construction process – thus allowing us to deliver projects while keeping costs low.
Your vision, our trusted service
At Masonry Chicago, we have the experience and wide range of skills in-house to take on almost any kind of home building project, and over the last 25 years have built a reputation as one of the leading Chicago area home builders.
Here are just some of the types of projects we take on in our role as Chicago new home builders.
Luxury homes
At Masonry Chicago, "luxury" is not just a label, but a commitment to high-end quality and standards that runs throughout each step of the design and execution process.
If you are searching for luxury home builders near me, then you might find it useful to speak further with one of our team. Our associates are read to discuss your dream new home and run through some examples of our previous projects to show you why we've become one of the top Chicago luxury home builders.
Custom modern homes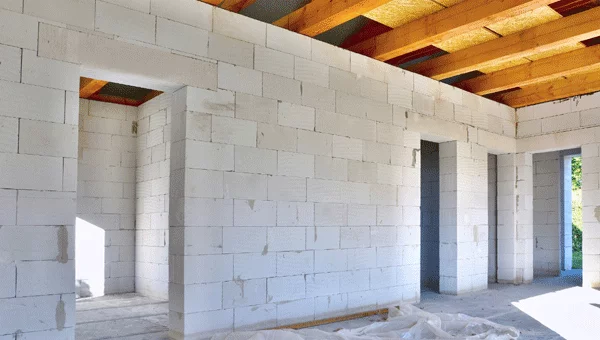 Modern designs and energy efficient materials open up a vast array of possibilities to realize your vision of a dream custom home.
Over the years, we have built many high-end homes to suit the particular lifestyles and preferences of our customers. Our reviews and reputation as one of the best Chicago custom home builders speak to our commitment to the highest quality and the many satisfied homeowners we've dealt with over the years.
Premium condominium units
We have built a number of attractive building multi-unit condominium buildings in and around Chicago IL, from European-style design condos in stone and stucco to ultra-modern buildings in two-tone contrasting colors with exposed balconies, to condos built with utility brick and white stone for a chic industrial look.
Frequently Asked Questions
If you are considering setting out on a new home project, you probably have many questions about how best to proceed.
Our advisors are on hand to to answer any particular questions you may have. In the meantime, here are a couple of the most common questions related to new home construction and "building contractors near me."
How long does it take to build a house?
The exact time needed to complete a new build will depend on different project variables such as the size and complexity of the new home and environmental factors that affect the new construction.
Our team can advise you on an estimated duration for the new custom home project you have in mind. But as a general guide, once a new construction permit is in place, we are able to complete most family homes within a 9-month period. Condominium projects are often completed within a 3 to 6-month time frame
How much does it cost to build a new home?
Many different variables impact the cost of building a new home, including the size, height, design, materials used, special design features, and any other engineering considerations.
If you would like a more informed estimate for a new project related to home builders Chicago IL, then why not speak to one of our associates today. Our team will be happy to discuss the different factors involved and set up a consultation if necessary.
Our quality assured service
Masonry Chicago is one of the leading Chicago new home builders. Over the last twenty-plus years, we have earned a solid reputation delivering top-quality construction projects on time and on cost with first-rate craftsmanship and customer service.
So, if you are considering building a new house and starting to search for "local home builders near me" — or you just want a bit of guidance or want to ask about our services as home builders in Chicago IL — then why not give us a call today. Our team of associates is ready to discuss any questions you might have and plan an on-site assessment or consultation if requested.
20

years of Masonry Expertise

50+

professional bricklayers

300+

masonry and tuckpointing projects
Ready to start your masonry project?