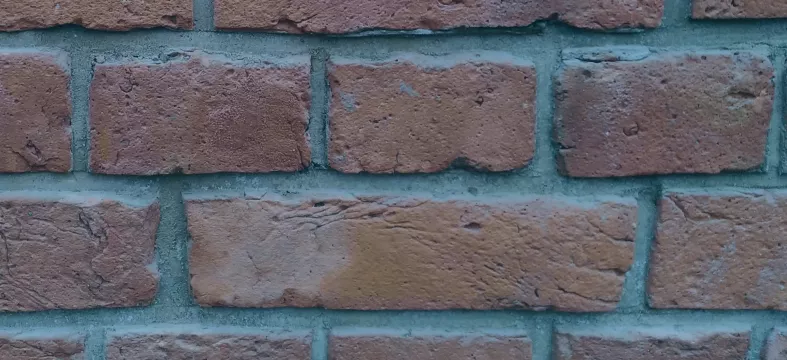 Leading Masonry Contractor in Chicago for More than 20 Years
Operating in Chicago and surrounding areas since 1999, Masonry Chicago has become one of the leading masonry contractors in the region.
Masonry Chicago: Experience, Knowledge, Understanding the Customer.
Proudly serving the Chicago area since 1999!
Masonry Chicago is a family-owned business of masonry contractors that has been operating in Chicago for over 20 years. Over that time, we have built hundreds of buildings across the city and repaired or renovated countless more. Our dedication to quality and customer service has made us one of the region's favorite service providers when it comes to searches like "masonry contractors near me" or "bricklayers near me."
Built to last
Masonry is a very durable construction method. If masonry buildings are well built and maintained they can last for centuries or even longer – even in places with harsh weather conditions like Chicago.
Our masons work with a variety of masonry units including brick, stone, marble, limestone, travertine, cast stone, glass block, stucco, tile, and concrete block. We use top-quality materials in all our construction work, ensuring it is built to stand the test of time and any weather conditions that Chicago can throw at it.
20

years of Masonry Expertise

50+

professional bricklayers

300+

masonry and tuckpointing projects
Ready to start your masonry project?
Continuing a rich tradition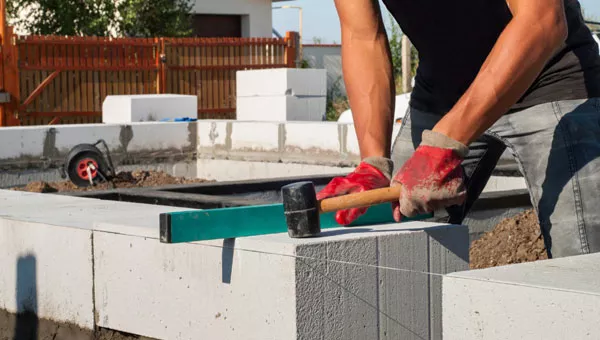 Chicago masonry has a rich history. Since building codes were changed following the Great Fire of Chicago in 1871, the Windy City and surrounding areas have been home to an extensive and ever-evolving landscape of masonry buildings, making it one of America's best showcases for what can be built from brick, stone, concrete, and other masonry materials.
Highlights of Chicago's masonry architecture range from residential communities in neighborhoods like Pulaski Park to the Monadnock Building on West Jackson Boulevard, which has been the world's tallest load-bearing brick building ever since it was built at the end of the 19th century.
At Masonry Chicago, we take great pride in Chicago's rich history of masonry and upholding these traditions with our complete dedication to quality and craftsmanship as local masonry contractors – whether that be in our work as masonry builders for new homes or masonry restoration contractors.
Our services
Well-versed in all the key masonry materials
Stone masonry contractors
Masonry Chicago's masons construct buildings that incorporate a variety of stone materials, from stone and marble to limestone, travertine, and cast stone. We are well versed in working with these materials and all related stone masonry techniques and repairs — so give us a call if you are looking for "stone masonry contractors near me" or "stonemasons near me."
Brick masonry contractors 
Our masons are adept at working with all kinds of bricks and brick bonds. We work with a variety of brick types including lightweight hollow blocks, high alumina bricks, fire brick, concrete bricks, common burnt clay bricks, sand lime bricks, calcium silicate bricks, engineering bricks, fly ash, and clay bricks.
Over the years, our team has built a reputation as one of Chicago's top brick and masonry contractors. Our satisfied customers often recommend us to friends and family searching for "bricklayers near me" or "brick masonry contractors near me." Click here for more on our work related to brick construction.
Concrete masonry contractors
Strong, durable, versatile, and cost-effective — concrete masonry is one of the most popular construction methods worldwide. Masonry Chicago offers a full range of services as concrete and masonry contractors/block masonry contractors, from building concrete houses and other elements such as foundations, stairs, and columns, to repairing concrete or demolishing and removing existing concrete structures. Click here for more on our work related to "concrete contractor Chicago."
Trusted services for your home or business
Masonry Chicago has gained a well-earned reputation as one of the most trusted and competent home builders in Chicago over the last quarter of a century. Our team has completed hundreds of successful residential projects, from luxury single-family homes to multi-unit residential condominium buildings. If you are about to start a search for "residential masonry contractors near me," why not speak to our team today and we can discuss how Masonry Chicago can assist with your next project.
In addition to residential work, we have also completed a large number of commercial projects, from low-rise commercial buildings to shopping plazas and industrial units. If you are looking to build or expand premises for your growing business and searching for commercial masonry contractors near me, please talk to one of our team, who will be happy to run you through some of our successful commercial projects and set up a further consultation to prepare an estimate if wanted.
Repair and restoration: Taking care of your masonry
Aside from new construction projects, Masonry Chicago also specializes in masonry maintenance and renovation work. We have become known as one of the top masonry contractors Chicago when it comes to repairs such as tuckpointing, fixing damaged fireplaces and chimneys, or repairing spalling brick.
Our masons are also well versed in historical masonry techniques and sourcing materials to match older masonry work. We are proud to have helped bring many old buildings back to their former glory through our work related to masonry restoration Chicago.
Quality assured with Masonry Chicago
With over 20 years of experience in the field of masonry Chicago, Masonry Chicago is well placed to assist you with your next construction project and be a one-stop shop for all your masonry needs.
So, if you are considering a new project and about to start a search for "masonry workers near me" and wish to hear more about our previous work and the services we can offer, then why not give us a call today. Our advisors are standing by and ready to discuss the work you require and any questions you may have and make an appointment for a follow-up consultation if necessary.
Masonry and Steel Structures
Masonry works

We use only high quality building materials. We do all types of brick and stone work. We are licensed, bonded & insured.

In one hand!
In one company!

Family Owned Masonry - Licensed Masonry Contractor. Masonry & Bricklaying Contractors Near You!

Steel works

Design, fabrication, and installation of steel structures in Chicago. Working with steel in residential construction.