Learn All About Wall Caulking: Masonry Chicago's 2022 Guide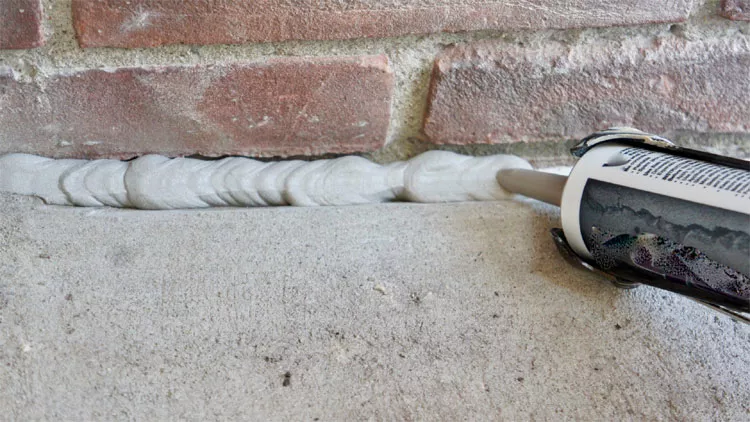 Understand the Details of Wall Caulking How to Do It and What to Use
For most people, the first time they use caulk will be to re-seal a bathtub or shower to prevent leaks, but caulk is a very varied and flexible material with myriad uses around the house. One of the less commonly known, but incredibly useful roles of caulking is masonry or wall caulking. This waterproof and flexible material is perfect for resisting stress and weatherproofing cracks in your exterior walls, quickly and easily. If you are in need of masonry repair and are looking for caulking contractors near me in Illinois, get in touch with Masonry Chicago today. Our team of specialists in brickwork caulking and exterior caulking will expertly weatherproof and repair your masonry walls in no time. Contact us now on 773-231-5371 or email [email protected]
Family-Owned Company. 20 Years of Masonry Expertise
Building & Remodeling - Construction & Repair
Different types of caulk and their uses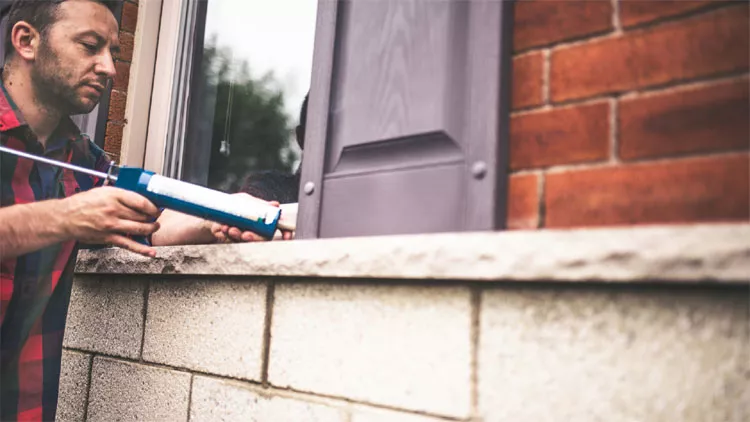 If you want to try and repair a surface with caulk yourself, it's possible to achieve results with a professional appearance if you choose the right product for the job. However, there are many types of caulk so choosing one can be tricky. Here is our quick guide to finding the right formula for your project.
Latex acrylic caulk
The most basic type of caulk is acrylic latex, as it is generally smooth and easy to apply and you can paint over it. It's easy to clean and can be used on both porous and nonporous surfaces. However, it doesn't stand up well under sunlight and is best for smaller interior jobs, for example, to fill thin cracks around wood trim for doors, windows, molding, or baseboard. You might also hear it called painter's caulk.
Silicone latex caulk
Some of the acrylic latex caulks will have silicone added to them which brings some additional benefits. The silicone will make it:
more durable
more waterproof
more flexible
You can use this in wet areas, but it's not the gold standard for high moisture areas such as bathrooms and kitchens.
Pure silicone caulk
The best caulk for waterproof caulking, in places like the bathroom, is silicone caulk. It's also great for filling small gaps in exterior areas that are exposed to the elements. It might be more expensive than some of the other interior caulks but it's worth the extra cost. Pure silicone caulk has the following benefits:
Long-lasting
Flexible
Mold and mildew resistant (check the label for this)
Strong adhesive caulk
Very water-resistant
The one downside of this caulk is that it can't be painted over, but in general that's shouldn't be an issue in most of the areas you use it, especially around plumbing fixtures and pipes.
Butyl rubber caulk
While not the top caulk for masonry butyl rubber caulk works well for outdoor caulking. It isn't the easiest to use, as it can be very sticky but is ideal for repairing gutters, roof repairs, and filling larger gaps. You may or may not be able to paint over it (check the label).
Refractory or fireplace caulk
If you're doing masonry repairs in a high heat area, such as a fireplace or chimney this type of caulk is the best for you. Its main selling point is its high-temperature resistance and so shouldn't be used for large repairs like major masonry caulking.
Masonry repair caulk
When asking yourself "what caulking to use on the exterior of a house?", this is what you should be looking for. It's ideal for exterior cement caulking and stucco caulking and can be used on driveways, walls, and concrete surfaces. It's a very flexible caulk so works in areas with movement. Some formulations have added sand to give it a texture that will blend in with the rest of your masonry, while others are suitable for painting over.
20

years of Masonry Expertise

50+

professional bricklayers

300+

masonry and tuckpointing projects
Ready to start your masonry project?
Tuckpointing Pros - Don't Overpay, Compare Pros
Masonry specific caulking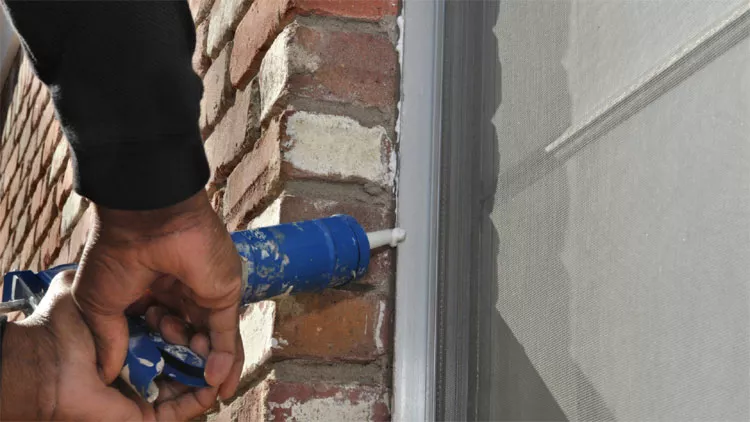 If you have a crack in your masonry or a hole in the mortar between bricks, cinder blocks, or concrete blocks, then you should first check that it's not a structural issue. To do that you might need to consult with a masonry professional. If the damage is only superficial you might want to try repairing it with a sealant, like a brick mortar caulk.
These caulks will have the benefit of being very weatherproof and waterproof, as well as being flexible, resisting stress and movement. This makes them ideal for outdoor caulking for brick and cement.
What is the best caulk for brick?
When choosing the right caulk for outdoor use, make sure you check the label and choose a product that is specifically designed for this purpose. It may be more expensive than a basic acrylic latex caulk, but it will also stand up to the elements much more effectively. These specialty caulks are generally either hybrid or polyurethane formulas.
How do you caulk a brick wall?
When caulking brick, concrete blocks, or cement you will need to have your specialist masonry caulk, a caulk gun, a utility knife, and gloves for hand protection.
Check your surfaces and make sure they are clean, dry, and solid.
Remove any existing caulk before applying the new.
Check your caulk packaging as you may need to prime the area before caulking.
If the cracks are wider than 1/4 inch you will need to use a foam backer rod underneath the caulk. The rod should fit snugly in the joint, so size up.
Put the caulk tube into the caulk gun and cut the tip of the nozzle at the appropriate size. Using a steady hand apply a continuous bead of calk into the joint, starting at the bottom, for vertical joints.
You can smooth the caulk with an old spoon or a finishing tool.
Wipe up any excess caulk with a wet rag soaked in mineral spirits.
Over 300 Projects in Chicago and Suburbs
Frequently Asked Questions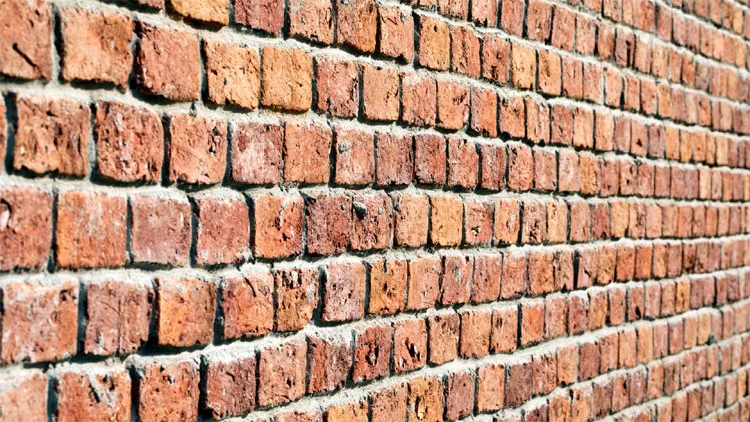 Should you caulk walls?
If you're wondering "can you use caulk on walls?" the answer is "yes". It may not be appropriate for all types of masonry repairs – you may need to repoint instead, but it can be used in many instances to waterproof a crack or gap in your masonry or concrete wall. Caulk is also great for expansion joints as it's a flexible material and won't crack under pressure.
Which caulk to use for walls?
When looking for caulk for exterior walls make sure you choose a specific mortar or brick caulk. They are likely to be polyurethane formulas or possibly hybrid formulas. But it's important to choose a specialty caulk for masonry walls. Check the packaging to ensure that it will adhere to the surfaces where you'll be using it and it is suitably weatherproof.
How do you apply caulking to a wall?
If you decide to try and caulk your brick wall you will need to ensure you have the correct type of caulk for the job and a caulk gun. It's also important to wear gloves as caulk is very difficult to remove from your hands.
Prepare your surface and, starting from the bottom, apply an appropriately sized bead of wet caulk for the size of the crack, using a steady hand and your caulk gun. You can use finishing tools to tidy up the seal, before cleaning up any excess caulk with paint thinner or mineral spirits.
Caulking companies near me in Chicago
While a handyman can repair your shower or pipes using caulk, if you are looking for masonry repairs and wall caulking it's best to work with professional masons. Before caulking masonry you want to ensure you're not just covering up a structural issue, so speak to a professional. If you're in Chicago, contact Masonry Chicago for a consultation and the highest quality repairs: call 773-231-5371 or email [email protected]
Look at
The Results of Our Masonry Works:
Building with a difference. Before and After: