Build with the Best Masonry Contractors in Near West Side, Chicago IL!
Chicago masonry contractors are one of the most experienced in the country. The city has a long tradition of masonry, and, actually, the Near West Side communal area played its part in it. In 1871, The Great Chicago fire started right here, and this unfortunate event actually led to the formation of a new American architectural tradition: the creation of masonry structures from durable, solid, long-lasting materials — brick, stone, concrete. The end of the XIX century marked the beginning of the new masonry era in Chicago IL and all of the US.
If you are looking for brick, stone, or concrete contractors, there is no better place than the Near West Side of Chicago IL! New masonry work, masonry restoration, and absolutely versatile construction projects are in the area of expertise of "Masonry contractors near me in Near West Side Chicago".
Our Masonry Chicago company has been in the West Chicago construction market for over 2 decades. We are proud to have been providing quality masonry services to the city's communities. We have successfully finished hundreds of construction projects in Chicago IL and our quality work is appreciated by our loyal customers and verified reviews. Masonry Chicago specialists offer their customers brick masonry, block masonry, concrete construction, tuck pointing, and masonry restoration services for a reasonable price. We take personal responsibility for each stage of the commercial or a home project that we perform. Call us today for a free estimate at 773 231-5371.
Choose the Best Masonry Services Near You | Near West Side
Masonry Contractors Near Me in Near West Side Chicago: list of services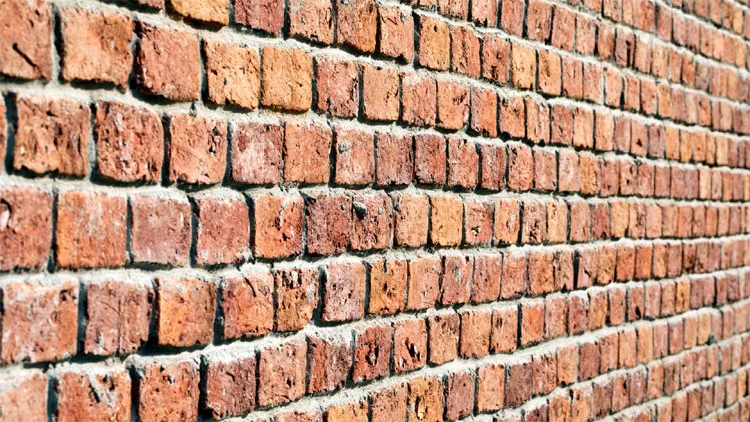 New construction projects
Residential projects — from a condo building to a multigenerational home project
Masonry projects of different scopes: from a tiny brick home to a large factory
Shaping the future masonry business: great ideas, innovative technologies, and materials
Brick work, stone work, concrete work
Bering, non-bearing, retaining, parapet walls, fencing
New construction of driveways, sidewalks
New construction of house extensions and outdoor structures
Swimming pools and artificial lakes
New construction of concrete foundations
Masonry restoration
Masonry restoration of residential and commercial properties
Bering, non-bearing, retaining, parapet walls, fencing restoration
All sorts of concrete repair: bad shape buildings, old chimney repair, etc.
All sorts of repair brick services
Stone structures restoration and repairs
Fireplace/chimney restoration
Restorative tuckpointing service
Near West Side Chicago contractors: masonry projects explained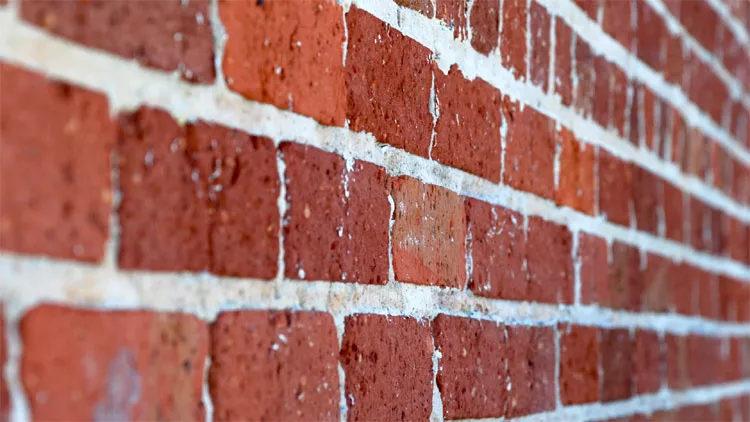 Every masonry company most likely has an area of specialization. Some masonry contractors work with concrete, some with stone, and some with brick. The others prefer to perform masonry repairs. Let's see what you're most likely to get when you're Googling "Masons near me", "Brick masons near me", "Stonemasons near me", "Concrete masonry contractors near me", "Tuck pointing near me", or "Brick and mortar repair near me".
"Masonry work near me"
When you're considering hiring masonry contractors in Chicago, expect them to have experience in working with brick, stone, or concrete. Talk to the contractor and ask about the range of masonry services that he provides: you might want a chimney repair, and his company specializes in concrete work! If you want a truly excellent job, choose a "Mason near me" who has successfully completed a few projects, similar to yours.
"Brick masons near me" in West Chicago
As the name suggests, "Brick masons near me" are the guys who work with brick. The spectrum of their masonry services would include all sorts of brickwork: from new construction of various masonry structures to masonry repairs (chimney repair, tuck pointing, missing bricks replacement, cracked bricks replacement, new brick wall construction, foundation repair, etc.).
The versatility of this material wins the hearts of property owners for centuries! You can build a classy house or a loft office from this weather, fire, water-proof long-lasting material.
Choosing brick masonry contractors in Chicago, go for the experience, successfully completed brick masonry projects, fair price, and verified reviews.
"Masonry tuckpointing near me" in Chicago IL
Masonry tuckpointing is a specific finishing technique that is applied to brick joints with the help of a mortar's pointed ridge. Basically, it is a visual restoration of the wall, but sometimes tuck pointing can be more than just a slight correction of the joints. Tuck pointing masonry services can literally mean restoration of the wall.
Often two contrasting colors are used in masonry tuckpointing: this adds a natural feel to a surface. This technique is often used in chimney repair, as well as fireplace or basement restoration. Among masonry services that our company provides, tuck pointing takes a special place. Here at Masonry Chicago, we are sure, that any masonry work has not only to offer durability and structural integrity but also aesthetic appeal and beautiful design that suits the taste of home or business owners.
"Stone mason near me" in Near West Side of Chicago IL
No matter if you are opting for a house project or a business owner with ambitious plans: "Stone masons near me" are your choice if you want to go for the all-time classic beautiful stone structures. Natural stone is one of the most expensive but also the most lasting and valued building materials of all. The natural feel of the created environment is enhanced by the beauty and the integrity of the stone.
Imagine building a multigenerational home that will last centuries ahead! Or a fairy-tale fence that would remind you of the best fiction? When choosing "Stonemasons near me", be very attentive and go for a masonry company that has extensive experience of working with stone (at least over a decade). Stone is tricky to work with, and you want to be sure that you are up for truly quality work.
A fair price is undoubtedly important! Compare free estimates that you get from stone masonry contractors and study the average market prices. The offer that your masonry company made you, has to stand somewhere in the middle of the market, not being either too high or too low.
"Concrete masons near me" in Near West Side
Masonry contractors that specialize in working with concrete, are called concrete masons (or concrete contractors). The true Chicago IL professionals offer an excellent job in building or restoring concrete structures. Masonry work that they provide usually includes building from concrete blocks, poured concrete (containing Portland cement, aggregate, and sand), or both, as well as concrete repair.
Modern condo building mostly uses this affordable and durable material — and many house owners prefer it thanks to its versatility and good price. For over a decade now, concrete housing in the U.S. has become a real trend: a lot of people in Chicago just don't want to spend a fortune on their first project!
Near West Side Chicago geography and masonry traditions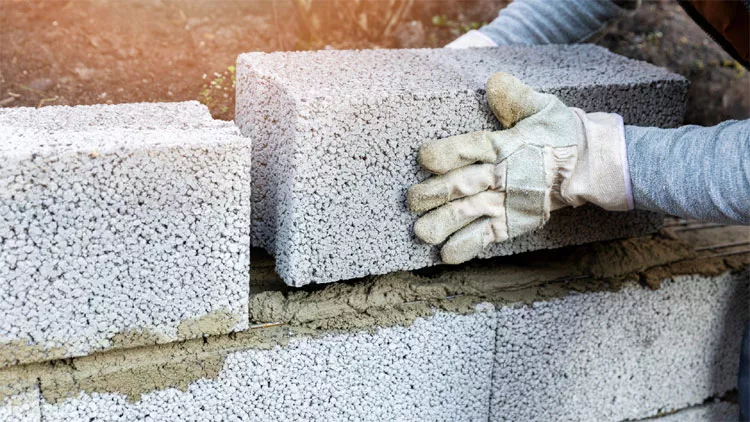 International community
As we mentioned above, the Near West Side area of Chicago played an important part in the shaping of the masonry industry not only in the Windy City but in all of the United States. Situated to the West of the Chicago River and bordering the loop, this communal area traditionally has been an homage to the international community of migrants. A lot of famous institutions are located here: Chicago-Kent College of Law, the University of Illinois at Chicago (UIC), and Malcolm X College.
Popular neighborhoods
These neighborhoods or popular districts shape the Near West Side: West Loop, Fulton River District and Fulton market (along with the Fulton St), Greektown, Little Italy, University Village/Maxwell St, South Water Market, the Illinois Medical District, Tri-Taylor, and the United Center Arena with the statue of Michael Jordan sitting in front of it.
Masonry services in West Chicago
Our company provides quality masonry work in all of the neighborhoods of Near West Side (and in West Chicago in general). Feel free to contact us if you're planning a masonry project in the near future. Our customers call us a top-notch company that provides cost-efficient and fairly priced masonry services and works in a timely manner.
Solid guarantees
As soon as our crew arrived at the construction site, you can relax and enjoy yourself while we are doing our job. Give us a call today at 773 231-5371 to get the same-day free estimate and great service, no matter what scope of Chicago IL work we're talking. We guarantee fair prices, a high level of communication, and an amazing job that we'll be there in Chicago for generations to come.
Frequently Asked Questions
Who are the best "Masonry contractors near me" in the Near West Side of Chicago IL?
If you are looking for the "Best mason near me in Chicago IL" and really are looking forward to saying "Great job, guys!", choose wisely. Make sure that your potential contractor has extensive experience in the area and really knows what's he doing — be that large industrial building or masonry tuckpointing.
Here at Masonry Chicago, we have been in the construction business of the Chicago IL area for over 20 years. We offer a wide range of brick masonry, block masonry, concrete construction, masonry restoration, or masonry structures tuck pointed services. Call us today at 773 231-5371 and discuss ideas about your future project with our experienced builders!
How to choose the best "Masons near me" in the Near West Side of Chicago IL?
First of all, we recommend going local. Local masonry contractors will know the area to a tee, they will work with the best suppliers and the best subcontractors.
Another important moment. Choose among the construction companies that have extensive experience in the masonry business. Experience is the first step toward an excellent job guarantee.
Check the online reviews and ratings of your potential contractor (three stars are not enough!). And, of course, compare the prices. If you have any questions, give us a call at Masonry Chicago at 773 231-5371 and have a chat with our specialists.