Masonry Contractors Near Me in Austin, Chicago: Get the Best Deals Now
Any residential or commercial construction project requires experienced professionals that would bring it to life. Our company is one of the top masonry contractors in the Austin communal area of Chicago IL. We have been providing brick masonry, block masonry, and concrete construction services to our customers in this and other residential communities for more than 20 years.
Are you a home or a business owner in Austin, Galewood, or The Island? Do not hesitate to give us a call! Dial 773 231-5371 and get a free estimate and a few valuable ideas for all your masonry needs — from a new project to masonry restoration of any scale! Professional services, great communication, and reasonable prices are guaranteed!
We are a family-owned business, a licensed masonry contractor that has an individual approach to every client. We take personal responsibility for the result and are proud of our portfolio of hundreds of successfully completed works. Browse the portfolio on our website and read verified reviews. Choose the style that you like and invite our specialists for a free on-site estimate in the Austin neighborhood of Chicago IL!
Choose the Best Masonry Services Near You | Austin
How to find masonry contractors that are right for your project?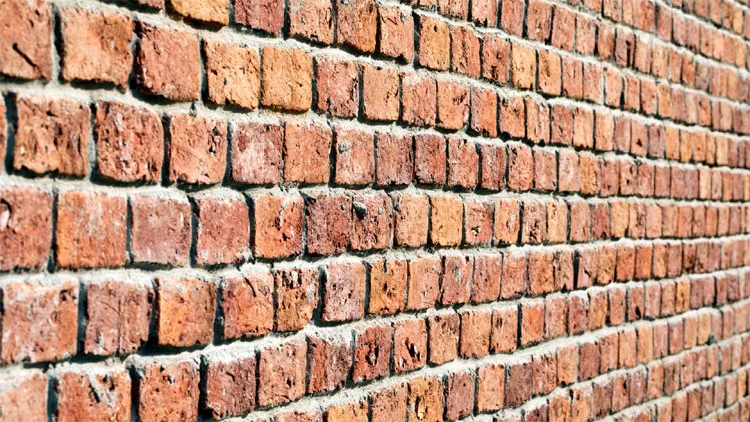 The standards of the masonry industry in Chicago IL are very high, and the tradition is old and solid. And you can expect a truly excellent job if you find the right contractor! Depending on the type and the scope of the upcoming project, you can aim for a masonry company with the general experience — new construction, masonry restoration, etc. Or you can be more specific and go for the builder with a particular experience. Google whichever you're looking for and make a choice.
General masonry services
For the "general" spectrum of services, it makes sense to search for "Masons near me", "Masonry work near me", "Mason near me", or "Masonry services near me".
Brick masonry
For the more specific jobs, for example, if you are planning a brick construction, narrow your search down to: "Brick masons near me", "Brick masonry near me", "Brick work near me", "Brick and mortar repair near me".
Stone masonry
For those who are aiming to build multigenerational homes or unique commercial or infrastructural buildings, experienced stone masonry contractors would be the perfect match. In this case look for the local masonry company, narrowing your search down to "Stonemason near me", "Stonemasons near me", or "Stone masonry contractors near me".
Block masonry
For more affordable, but solid and unique construction projects, choose buildings made of concrete blocks. Google: "block masons near me" and "Block layers near me".
Tuck pointing
If your project requires tuck pointing, there are multiple masonry contractors that offer this service to their customers. In this case, Googling "Brick pointing contractors near me", or "Tuck pointing contractors near me" makes total sense and will surely give you good results.
Masonry restoration
Masonry restoration contractors' spectrum of services can be very wide and include fireplace and chimney repair, cracked bricks replacement, roof repair, foundation restoration, basements repairs, and all kinds of masonry jobs that will help homeowners and business owners to restore the integrity of their masonry structures. Search for "Brick and mortar repair near me", or "Masonry restoration contractors near me" and make the right choice!
Choosing masonry contractors in Austin, Chicago IL: what to pay attention to?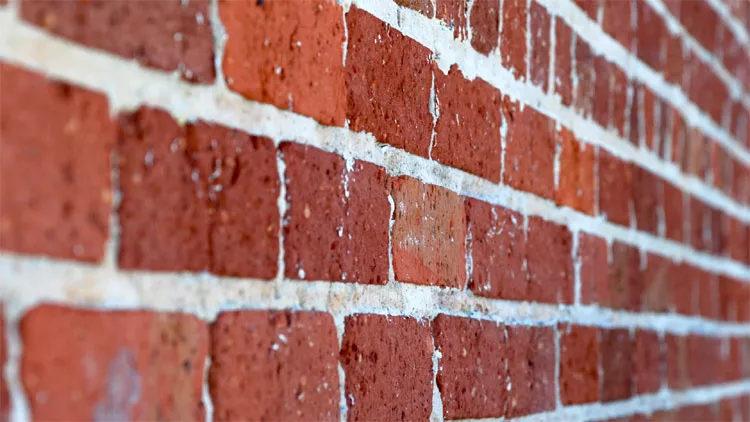 When choosing masonry contractors, do not forget to check out their professional experience, and customer reviews (and overall rating of 4 stars and higher!). A fantastic job is always justified by customers' loyalty! Last, but not least — is the portfolio of successfully completed projects in the Austin communal area of Chicago IL. It will not only show the scope of work that this masonry contractor provides but will give hints about his preferable style and type of projects.
A trustworthy contractor must obtain all the certificates and licenses required by the state and will have reliable insurance that will protect the customers in case of any emergencies.
Services that masonry contractors provide
New construction
New residential communities
New residential building projects
New commercial/infrastructural buildings
Modern/classical projects
Foundation construction
Basement construction
Building stone/brick/block fencing
Building stone/concrete driveways
Building stone/brick/block front steps
Building stone/brick/block patios
Building stone/brick/block backyards
Building stone/brick/block garages
Roofing
Fireplace/chimney work
Masonry restoration
Stone/brick/block house restoration
Stone/brick/block commercial building restoration
Roof repair
Fireplace/chimney repair
Cracked bricks replacement
Cracked concrete walls restoration
Concrete fencing repair/restoration
Sidewalks/driveways restoration
Concrete foundation/basement restoration
Replacement of old and worn for quality materials
Restoration of property's structural integrity
Why choose a local masonry contractor?
If you are looking for a quality masonry service — be that a new home project or a business building, it is highly recommended to choose masonry contractors who have extensive experience in the particular area.
An awesome job that a masonry company provides, is often determined by the deep knowledge of the location specifics — from services that subcontractors offer to the high-quality materials providers. These contractors know the weather conditions and the quality of the soil. They are familiar with local zoning requirements.
Their rating is based on real completed projects that you can go and have a look at it in, let's say, the Austin communal area of Chicago Il. And the price range is relevant to the budgets that local homeowners or businessmen spend on their masonry needs.
Check-list: 10 signs of trustworthy masonry contractors in Austin, Chicago IL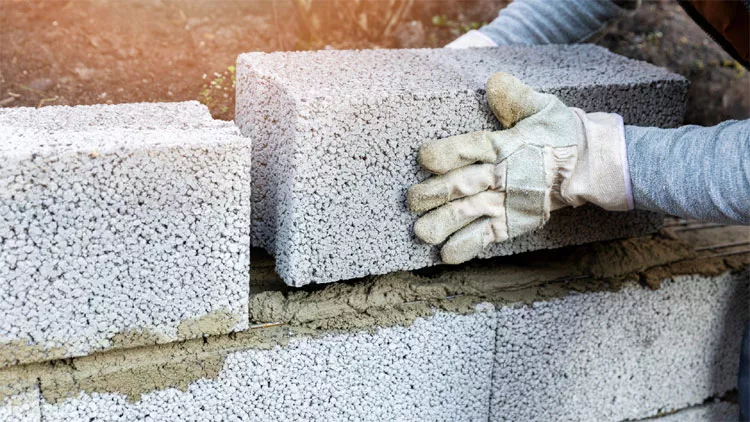 The company has extensive experience in the masonry business (more than 5 years)
Has successfully completed multiple masonry projects in the Austin communal area of Chicago IL
Holds all the licenses and certificates that are required by the state law
Has a modern website with complete information about services, areas of work, completed projects, awards, etc.
Has a conveniently located, respectable Chicago office and a professional team of builders, project managers, etc.
The quality of services is confirmed by verified customer reviews and the high rating — based on real clients' feedback
The price range for masonry services is relevant to the local market prices
High level of communication on every level — from the first phone call to the customer service to meeting a team of specialists. Remember, these people will become (almost) your family for an extensive period of time. There should be zero misunderstanding, communication gaps, and discomfort!
Transparency is the key. A top masonry contractor would never be hiding anything. Request the company's portfolio, legal documents, the contract draft, etc. High-quality specialists would provide all of the information swiftly and without fuss
Work in a timely manner. Each step of the upcoming masonry project has to be described on the paper with the strict schedule attached. Ask your potential masonry contractor's past clients whether the project and its stages were finished in time?
Austin, Chicago: masonry traditions and geography
The Austin communal area of Chicago is the second-largest in the city (both in population and area) after Lake View and Near North Side and South Deering. It is located on the West Side and consists of four neighborhoods: Galewood, The Island, North Austin, and South Austin.
Galewood is home to an American-Italian community with mixed architectural styles. Previously industrial, The Island has an integrated mixed community and many examples of XX century masonry buildings.
Chicago IL North Austin's boundaries are Austin Ave (West), Armitage Avenue (North), Cicero Ave (East), and Division Street (South). The real estate market here has interesting masonry housing examples.
South Austin, Chicago, is the communal area's largest neighborhood. It has multiple historical buildings: Hitchcock House and Laramie State Bank Building, R. Schock House, Independence Hall, and Third Unitarian Church. Defining the area's spirit are the Austin Historic District, Columbus Park, Austin Town Hall Park, etc.
Each of these neighborhoods has its benefits both for living and for making business. No matter whether you're planning a new project or a restoration of some masonry masterpiece, feel free to call Masonry Chicago at 773 231-5371 and discuss it with one of our team members.
We have been operating in the Austin area of Chicago IL for more than 20 years. With great pride, we can say that we took part in shaping Chicago Austin's landscape by building solid masonry structures.
Frequently Asked Questions
How to find the best masonry contractor in Austin, Chicago IL?
When you are looking for the best masonry contractor, start your search on Google and, depending on the kind of job you're planning go for just "Masonry work near me", "Masons near me", Masonry services near me", or narrow your search down to "Brick masons near me", "Concrete masons near me", "Stonemasons near me"… You get the idea!
It is important to find a local masonry contractor who knows the area really well. This will secure you the best materials, subcontractors, and compliance with all of the legal regulations. Here at Masonry Chicago, we have been providing masonry services to the inhabitants of the Austin communal area for over two decades. Talk to our team members at 773 231-5371 and get a free estimate today!
What services to expect from a masonry company in Chicago IL?
Truly, Chicago Il has very solid masonry traditions and one of the top masonry contractors of the country are located here. But actually, the spectrum of services would be pretty much the same everywhere: construction of the new residential and commercial buildings and masonry repair.
Masonry restoration contractors in Austin, Chicago IL offer cracked walls restoration, brick replacement, fireplaces and chimney repairs, etc.
As for the new projects, the possibilities are endless: multigenerational houses, industrial buildings, garages, patios, and backyards… Anything that can be built from stone, brick, or concrete!
And if you need some inspiration for your future project, refer to Masonry Chicago specialists! Just dial 773 231-5371 and decide what material to use, what size is perfect for your property, and so on. Reasonable pricing, perfect timings and amazing job are guaranteed!