Learn All About Brick Lintel From the Experts at Masonry Chicago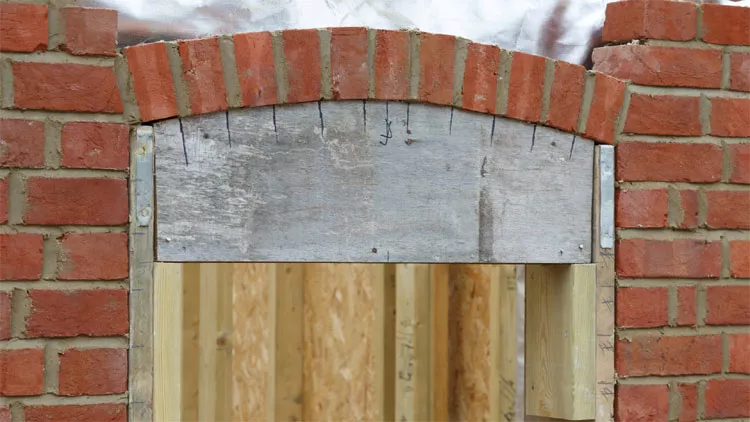 You have probably heard the word lintel used and know it relates to construction somehow, but aren't exactly sure what a lintel is or why you need one. Lintels are vital for windows and doorways in all masonry buildings, supporting the weight of the wall over any openings. At Masonry Chicago, we are experienced in brick construction and understand the importance of structural features, such as lintels, for ensuring a stable and strong building. Our usual choice of lintels is brick, but for some types of construction, other types of lintels are more suitable. Contact us to discuss your brick building needs and we'll walk you through the important features to consider. Call today on 773-231-5371 or email [email protected]
What is a lintel?
As you may be aware, lintels are a structural feature designed to support the weight of the wall above an opening made for a door or window. They're not generally used in stick-built homes (although a header serves a similar purpose), but in brick or stone walls they are essential to carry the weight of these sturdy and reliable building materials.
Types of lintel
There are many types of lintels all of which are suited to different purposes.
Brick lintel & reinforced brick lintel – these types of lintel are most suited to brick walls as they blend in with the surrounding structure. Standard brick lintels are used for openings of up to about 3 feet. They use bricks with frogs (deep indentations), which can be filled with mortar, as they allow for a stronger bond and more shear resistance. If the span is over 3 feet reinforced bricks, with steel reinforcement bars, are used to ensure the lintel is strong enough for the larger opening.
Steel lintel – steel lintels are suitable for very heavy loads and wide openings, as they offer a lot of strength while being rust-proof. They are a common type of lintel and a very practical choice that can be easily installed. They are generally hidden either with concrete or cladding material to match the exterior of the building.
Reinforced concrete lintel – these are one of the most common types of lintels, as they are long-lasting, strong, affordable, and fire-resistant. The addition of the reinforced bars to the concrete helps them deal with tensile stress.
Timber lintel beam – wooden lintels are rarely used these days as they are a fire risk and prone to rot. However, you may find them in older properties, and they give an attractive appearance to windows and doorways. They can be reinforced with steel plates.
Stone lintel – similar to wooden lintels, a stone lintel is not commonly used and are usually only found in custom-designed homes or areas where stone is commonly used as a building material. They are generally only used in stone masonry buildings, as they are heavy and expensive to deploy. They also have weak tensile nature, meaning they are likely to break if stretched or moved too much.
Family-Owned Company. 20 Years of Masonry Expertise
Brick lintels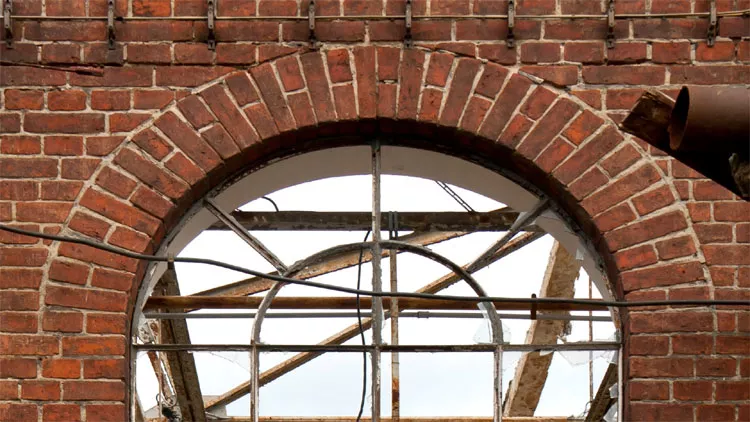 Most brick lintels are installed at the time of initial construction when the doorways and window openings are created. However, if you want to add a new window or doorway to an existing brick structure, as well as knocking a hole in your wall you'll also need to install a new brick lintel or a steel lintel for brick. Adding a strong enough lintel is the most important factor when adding a new door or window to a masonry building.
Brick lintel installation
When installing a this type of lintel in a smaller opening with lesser loads and a span of less than 3 feet, you can use a standard installation. Using first-class hard bricks with frogs (indentations) create a course of bricks either laid on their edge or on end over the opening. Ensure the frogs are filled with mortar as this means the end joints will be more shear resistant, as compared to normal bricks.
How deep should a lintel be?
A brick lintel depth varies depending on the span, so it will generally be 3 5/8 inches or 7 1/4 inches depending on whether it's one or two bricks deep. If non-standard-sized bricks are used the depth will be based on their sizes.
20

years of Masonry Expertise

50+

professional bricklayers

300+

masonry and tuckpointing projects
Ready to start your masonry project?
Family Owned Masonry - Residential Masonry
Brick lintel repair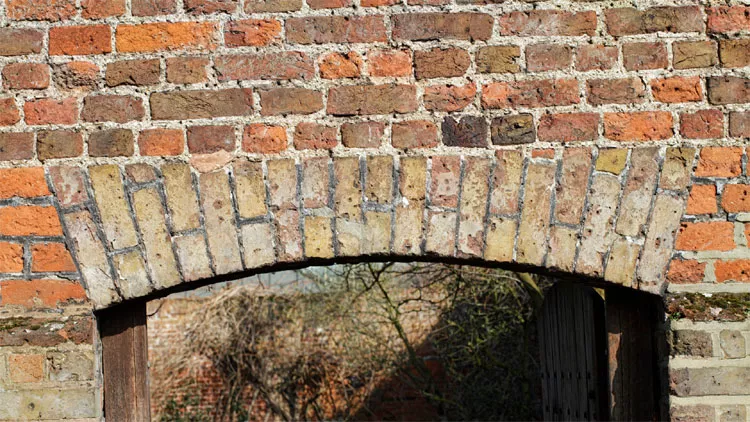 If your lintel is failing it's vitally important to deal with it, as a damaged lintel can lead to many serious structural issues. You should speak to an experienced brick mason who will establish the cause of the problem and recommend a course of action to repair or replace your lintel.
They may decide to install helical bars, which are a way of adding tensile strength to existing masonry. They may also recommend steel lintel replacement, where they remove the bricks above the opening and either add a new steel lintel or replace the old steel lintel. They will then rebuild the brick wall over the lintel.
Over 300 Projects in Chicago and Suburbs
Frequently Asked Questions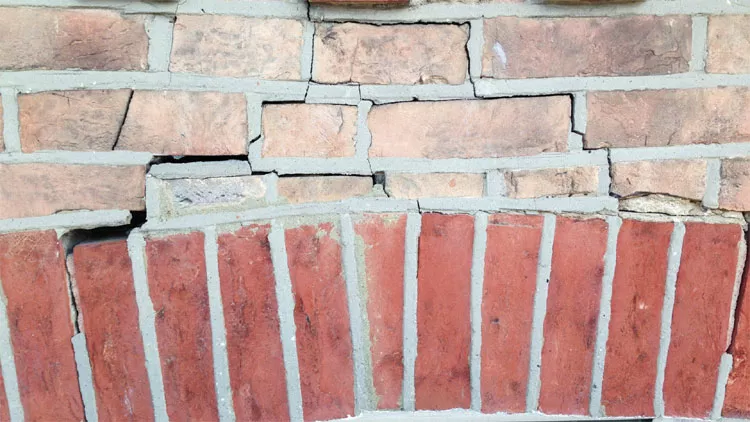 What is a brick lintel?
A brick lintel is a manner of brick construction that creates a strong, reinforced piece of brickwork over door or window openings, to ensure the weight of the wall over the openings is properly supported. Depending on the size of the opening you will either use a standard brick lintel using hard, well burnt first-class bricks, or reinforced bricks with steel bars.
How much is a brick lintel?
To install a brick wall lintel you will need to find an experienced mason bricklayer near me as it's not a job for a handyman. You can expect to pay around $70 per hour, plus the cost of materials. Installing a lintel for brick wall will take up to a day.
How far can a brick lintel span?
A standard brick lintel should only be used for standard doorways and windows. Lintel brick can span up to approximately 3 feet. For spans of more than 3 feet, a reinforced brick lintel should be used by your bricklayer or mason.
Look at
The Results of Our Masonry Works:
Building with a difference. Before and After: